Hi there!
We're Bonsai Media Group. Our company's humble beginnings started in 2008 when we were established in our CEO Jason LaBaw's uncle's living room.
The "Bonsai" name was inspired by Jason's grandmother. It was at her place that Jason spent summers learning to care for bonsai trees. The lesson? A bonsai tree takes time and care to thrive. In this spirit, Jason and the hard-working employees of Bonsai have dedicated a decade of passion in crafting Bonsai's premier marketing, development and design services.
Currently, there are 20 Bonsai employees worldwide.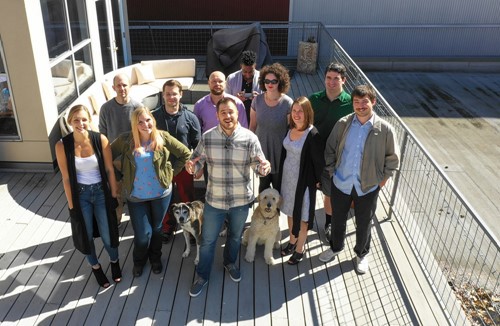 What sets Umbraco apart for us?
We were introduced to Umbraco when searching for an inexpensive, flexible platform that provided easy-to-use, yet effective content management. We dabbled with WordPress in the early days (and still do to some extent), but most of our development experience was with ASP.NET.
Additionally, we wanted to work with a CMS that allowed us to take advantage of our various skill sets, both on the front and back end. We looked at a few options outside of Umbraco, but ultimately we decided to move forward with Umbraco for a few important reasons:


❤️ It's open-source. This was the most crucial factor in our decision. The open-source nature of the platform makes it possible to troubleshoot and fix errors ourselves. It also enables us to dig into the source code to understand how certain features are implemented, which is useful when extending Umbraco.
❤️ It's a blank canvas upon installation. The flexibility of the platform is also extremely important. Bonsai works with clients who stretch across a variety of industries, which means that many of the websites we build are dynamically different from one another. The ability to develop a site that suits the business goals in question without constraints is vital to what we do.
❤️ It's affordable. This may go without saying, but the price is truly tough to beat, especially when you consider the level of functionality Umbraco provides.


We also love that Umbraco is installable via NuGet. This makes bringing up a fresh Umbraco environment a total breeze, which is definitely something we missed with other CMS platforms.
Another advantage is that Umbraco uses Angular. For one, Angular is one of the best JS frameworks out there. Secondly, Angular allows for the backend to operate and load as a single page application, which makes using the CMS very simple, especially for those less-tech-savvy clients.
From that very first project…
Our first Umbraco project was for April Lane's Home Cleaning, which we developed back in February 2011.
We were incredibly pleased with the overall build process, and the site resulted in a massive increase in business for the client, both of which indicated that we had made the right decision. We've been working with Umbraco since then, over 7 years now.
"The value that the Umbraco Gold Partnership infers to Bonsai is very easy to measure. As trends in UX design have ebbed and flowed, Umbraco has allowed us to build sites that are always ahead of the curve,"
 Jason LaBaw, CEO, Bonsai Media Group
Umbraco Gold Partner for a year now
We're an official Umbraco Gold Partner since last year. There were a few factors that influenced our decision:


✔️ Unlimited access to Umbraco license generator. This is nice to have, as we for example have Umbraco Forms on nearly every site we build and it's convenient (and cheaper) not having to whip out the credit card every time we spin up a new site or add a new environment to an existing one.
✔️ Support. The open-source nature of the platform is incredibly helpful. We know our way around Umbraco pretty well, but occasionally we run into issues in the back end that have us at a loss, so it's good to be able to fall back on Umbraco HQ support team.
✔️ Visibility and credibility. We're very proud of the work we've done with the Umbraco platform, and when a client comes to us looking for a particular kind of site, we're able to provide them with a level of confidence that Umbraco can achieve what they're looking for, and that we, as a Gold Partner, know the platform well enough to get it done effectively.


The value that the Umbraco Gold Partnership infers to Bonsai is very easy to measure. As trends in UX design have ebbed and flowed, Umbraco has allowed us to build sites that are always ahead of the curve. They look great and they work fantastically, and that is a product of not only the platform itself but of the community support we receive.
"A highly skilled agency, which has worked with Umbraco for many years building awesome bespoke projects on the platform. I'm very happy to have Bonsai Media Group joining the network of Gold Partners!"
 Anders Trans Sørensen, Major Friend Maker, Umbraco HQ