Hej hej! 
My name is Shanice, and I am another fresh face to Umbraco! I'll be working as Word and Content Mechanic (WCM) as part of the COMAnauts.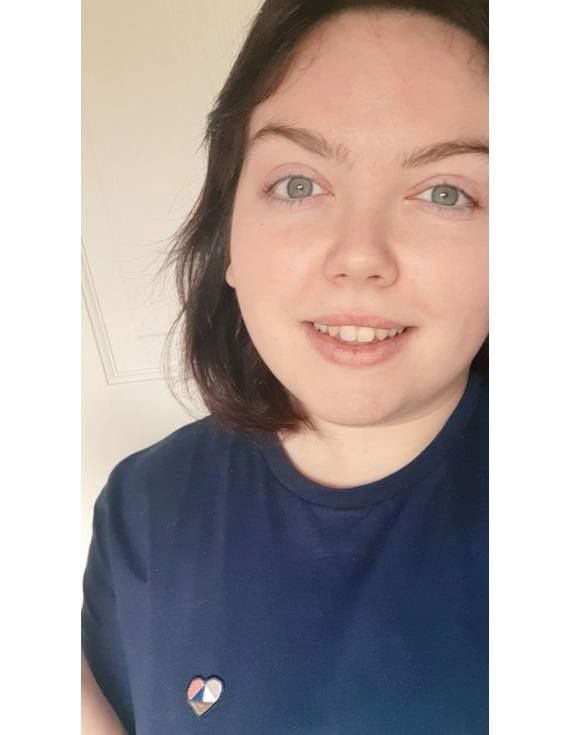 What do I do here? 
Like my acronym and title suggest, I'm here to make sure our partners, our community and the world gets the best content we can give them. So far I've been updating the blog, communicating on social media along with good old copywriting and much much more. I'll also be working closely with the Community Teams to bring you all those important updates. ✍
It's been a rather unusual beginning... because as I'm writing this, we're right in the middle of the worldwide Corona crisis. Like almost all of us, I packed up from the office and set up shop at home; but unlike everyone else, I had just one day of experiencing the excitement of Umbraco HQ! 😧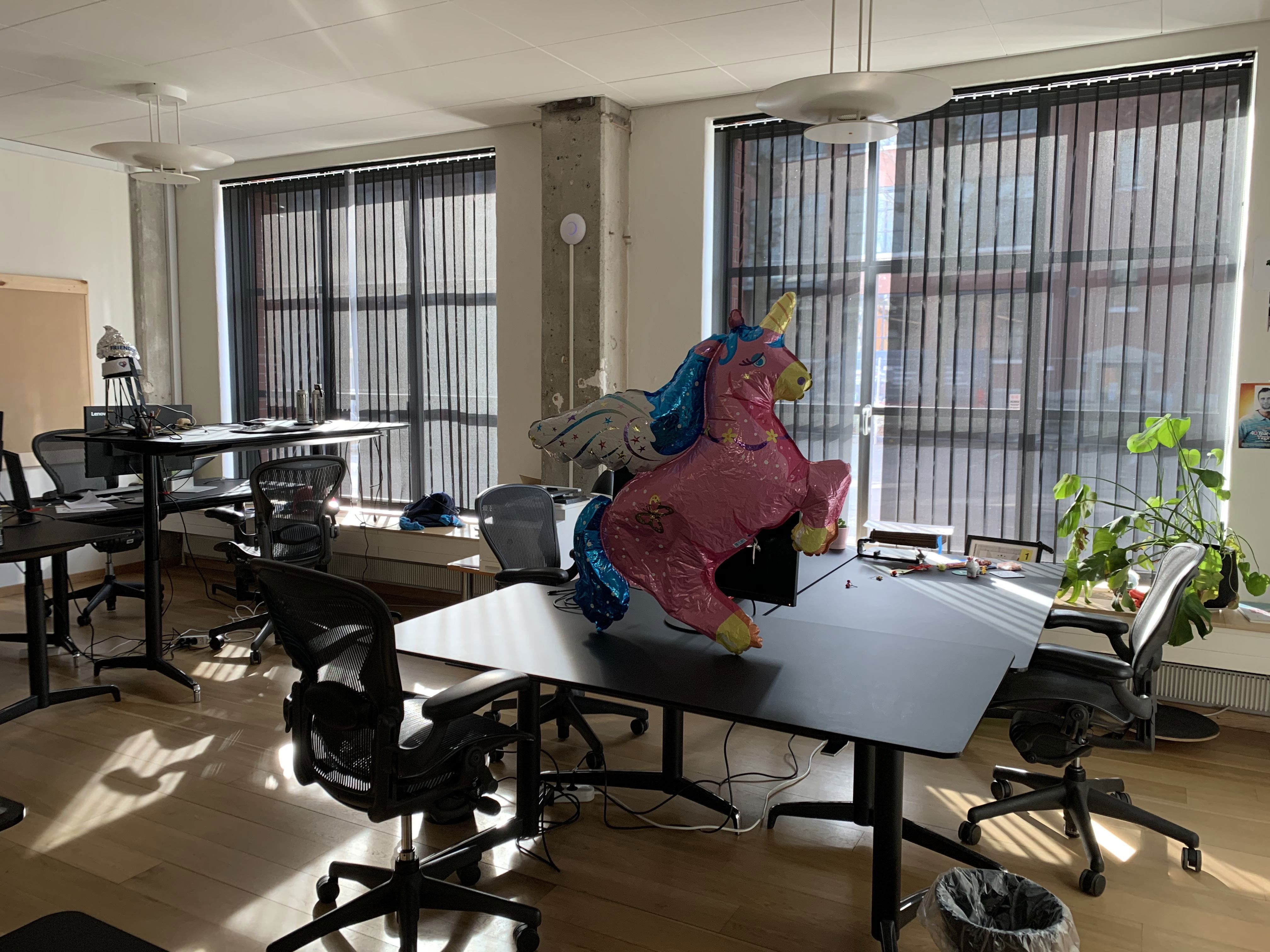 Despite its challenges, it has been a unique learning and adapting experience, and a great opportunity to hit the ground running! What I love the most is how much everyone is helping each other out in these tough times - collaboration and cooperation is what drew me to Umbraco, and it's a dream to be a part of it. Like the welcome unicorn, we persist! 🦄
From one land of unicorns to another…
I'm a 23 year old Scottish girl with a not so Scottish name (but very Scottish attitude). Just 8 months ago I took the plunge to close the distance of a long-distance relationship, and move over the North Sea to Denmark; to this island of brunsviger cake, funny accents and OB (Odense Boldklub - the local football club).
In case you didn't already know, yes, the national animal of Scotland is a unicorn. Was it destiny that I should find myself here? 🤔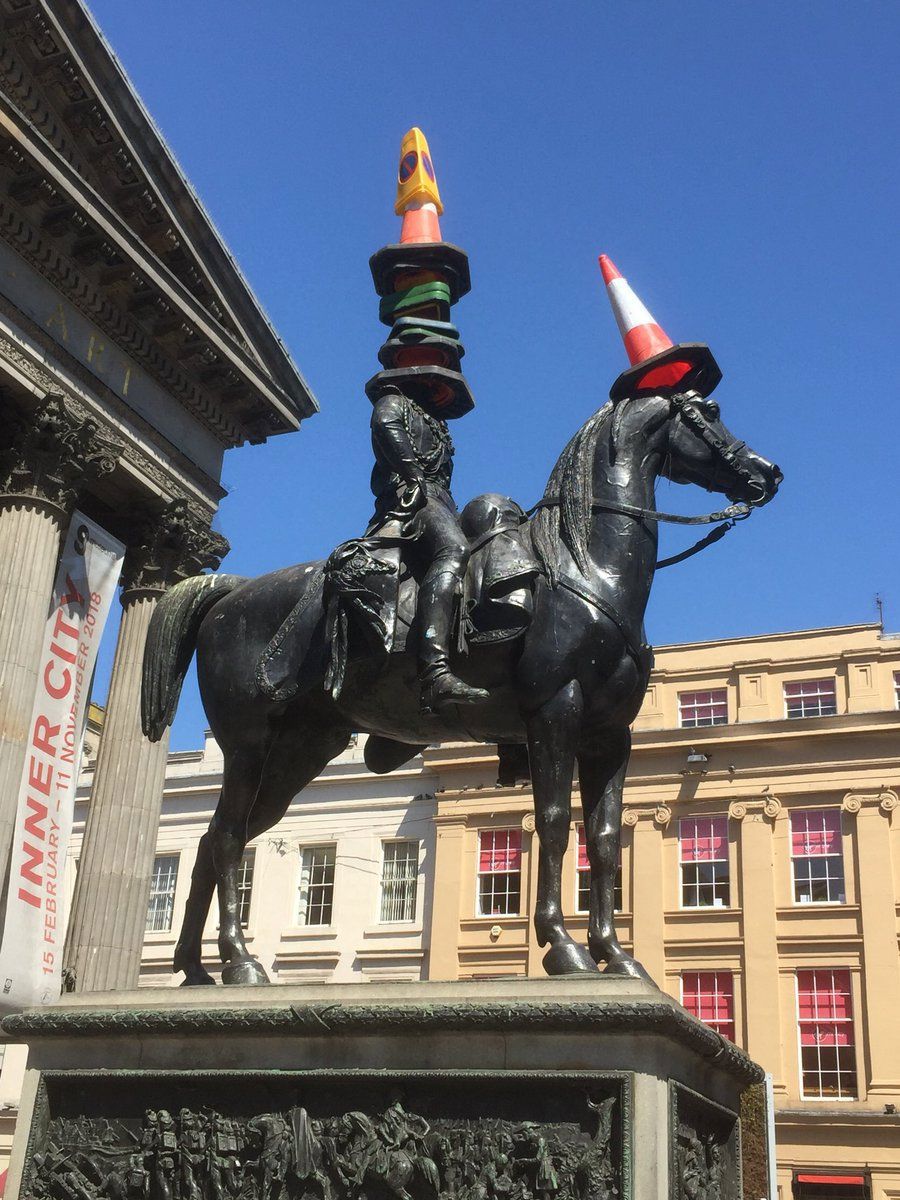 Well, it's been a slightly unconventional and Unexpected Journey – though with a disappointing lack of Hobbits and magic. 
I always wanted to be a writer from when I was young, as the words always came easy and my imagination was unlimited, but as a teenager I got sucked into the world of politics. Following a need to help rather than hinder, I turned to study Psychology at Stirling University in Scotland. 
My studies piqued an interest in Music Therapy, and I spent some time volunteering in a clinic in Glasgow, developing invaluable insight into coordinating and communicating with clients. 
Before graduating, I spent a thrilling gap year working in a hostel, au pair-ing and travelling around Europe - and picking up some pretty cool skills along the way.
Like for example, if we ever need to host a game of King's Cup for 70 people, I'm on it! 😎
But once I got a taste of Denmark, I knew that it was where I would settle for good. 
Then who did I discover, but the friendliest of all CMS's? 
It's a thrilling thing to bring all those scrambled puzzle pieces together to do something creative and meaningful, but it means even more to do so with a company like Umbraco 😍
What do I do outside of work?
I currently live with my ridiculously tall boyfriend - and a stray cat who frequents our garden - just outside of Odense in the beautiful Danish countryside. 
While I'm at home, you will probably find me reading Pride and Prejudice for the 12th time, huddled over my treasured Yamaha piano or most likely, playing Sims.
Like many of my colleagues I am a huge football fan, and though my team from home still has my heart, some not-so-subtle encouragement from my boyfriend has landed me with an OB season ticket.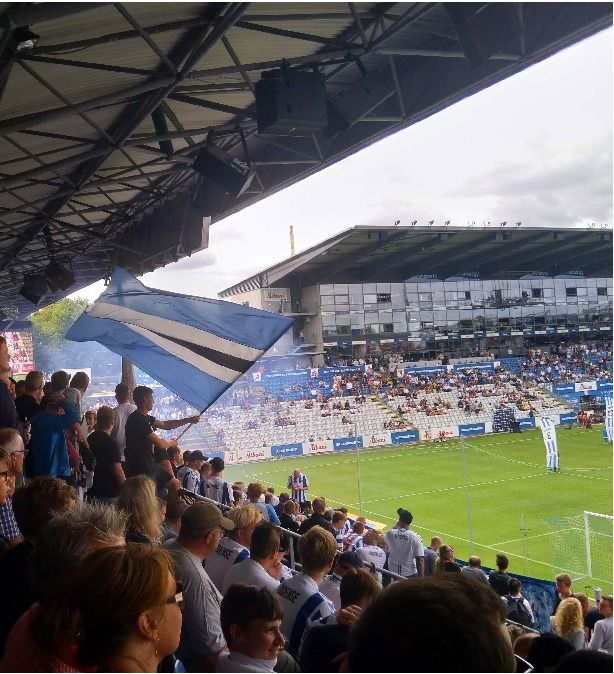 I like to travel whenever and wherever I can and treasure the things I've experienced and the friends I've made. It will always fascinate me to learn how cultures can be so wonderfully different despite the similarities that we share!
Through my travels (and studies) I have picked up 5 different languages with varying proficiencies and I dream of becoming a true polyglot. That is to say, if I manage to conquer the hardest language yet… (hvorfor er dansk så svært!?😯)
However my favourite country to travel to will always be home to Scotland, but that's mostly because I know my dad's special version of my favourite food is waiting for me – fajitas. Very Scottish 😉
5 cool things I have learned so far: 
How to navigate Umbraco 8 and Cloud 🙌
Working from home is both a blessing and a curse 
How to play Minecraft (at the Umbraco Game Night), thanks to some VERY patient colleagues 😅
We Scots are known in Denmark for unicorns and rude words 
Even a worldwide pandemic can't hold back Umbraco from doing its thing 💪
...and more and more every day. That's the best part about this job 🤓
Can't wait to meet you all in person!… #H5CS - High Five, Corona Sucks!