Hey there, 
I'm Daniella and one of Umbraco's new interns at the D-team, more specifically the features-team where we provide new features to Umbraco Cloud.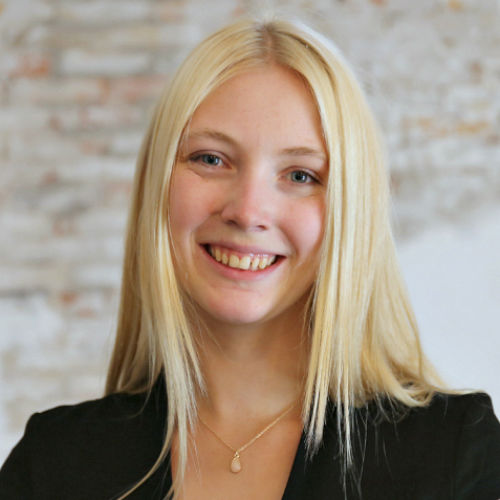 I'm only on my third week, but I feel lucky to be part of a great team and have experienced a lot of new things, like how the infrastructure looks, how many meetings there are at a professional corporation, as well as how Umbraco tackles a crisis like COVID-19. I also almost understand when and where a tiny part of the code is being used, so I'm happy - and can't wait to learn more!  😄 
Besides that, I have met a lot of my colleagues and even though I had heard rumours about it being a great place to be, I admit that I'm surprised. People are super nice and they take responsibility for their work, so it's lovely to work at a place where people want to be, and not just because they have to. My internship covers a period of 3 months, but I'm hoping to continue my work for Umbraco once I'm done.
Who am I?
I'm 23 years old, born and raised in a town on Zealand called Næstved but chose to move to Odense where I am currently studying a degree in AP Computer Science, or "Datamatiker" as it is called in Danish. 
I live next door to Umbraco with my cat Martha and maybe I'm a bit of a crazy cat lady 😸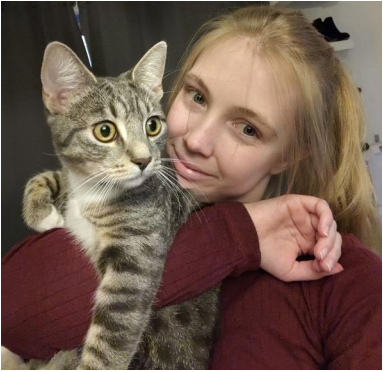 A passion for coding
I have been looking at code in some form or another for the last five years. The first couple of years it wasn't serious at all, mostly some HTML, CSS and JS stuff, but after I started my degree I have learnt a lot and most importantly, I have learned how to take my code to a professional level which I enjoy a lot. I like how I can make new great things or fix amazing old things just with my logical thoughts and experience, either my own or from some of the great people there are in the coding community. This internship is actually my first job in this field and I can't wait to work with new coworkers and learn from them.
Besides coding... 
I do a lot of other fun stuff. I bake a lot of cakes, like, way too many, and I am always looking for an excuse to bake. I also like to play board games and solve puzzles.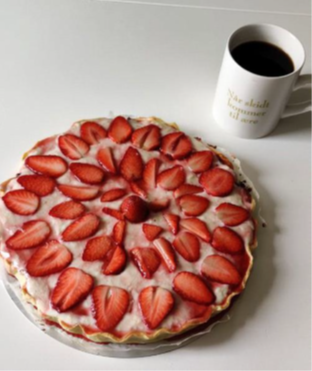 And I do other things than sitting down and eating cake. A hobby that has been taking a lot of my time through the years is inline roller-skating. I have been doing it since I was around 7, I think. I remember that some dear family members were running on them and once a year they were running the Berlin Marathon Skate. And to be honest, I thought that it was so cool, and I wanted to do it too. When I was allowed at the age of 16, I ran the 42,2 km for the first time, and I did it again the year after and a couple of years after that. I am planning to do it again in 2021.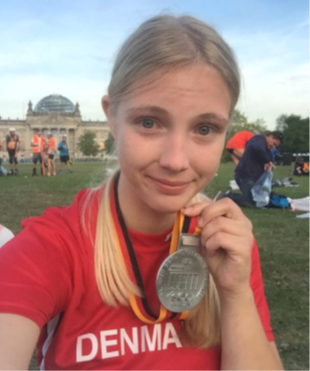 And as you can probably guess, I love to travel, and am always looking for my next adventure. Especially to places with a lot of history. I am a bit of a sucker for historical places and love to hear and read a lot about the place when I'm there. 
The photograph below is taken in Wiener Staatsballett practitioners' room which I was very lucky to get access to as well as everything behind the opera stage.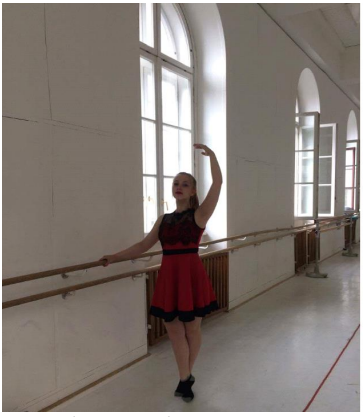 That was it from me - now I will go back to look at some code and add some features to the Cloud. Bye from me 💃