Hello there!
The name is Jonathan, and I have gotten this amazing opportunity to join the awesome team of Support Warriors And Troubleshooters for the next three months as an intern as part of my education - and who knows, maybe I'll be around even longer 😉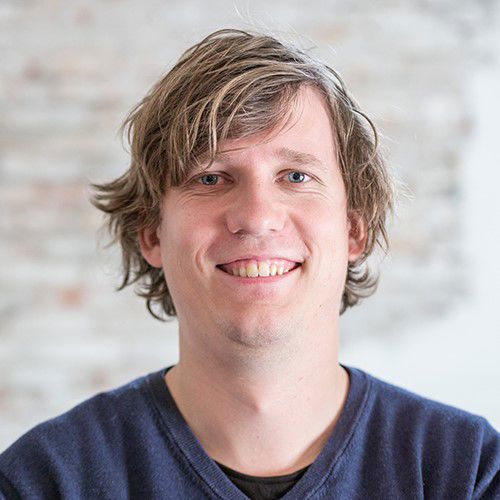 A little about me
So who am I? Let's get the boring details out of the way first:
I am 26 years old and I am originally from Copenhagen though I have lived most of my life in the countryside on Funen. Now I live in Odense and have been living here for the last five years.
And now some of the more interesting stuff about me: 
Before I really learned anything about the world of coding and Umbraco, I studied something so far away from coding as history at the University of Southern Denmark for almost two years 🤓
Yeah, you read that correctly -  I spent two years reading old, dusty books about everything ranging from the classic times of Hannibal and Macedonia to the old Habsburg empire and newer stuff like the cold war.
All very interesting and boring at the same time…
After two years I decided that I wanted to do something else with less reading and old books and instead do something more practical.
This is when I found the education for Multimedia Design and Communication, and this is where I got my first taste of coding.
How did I learn about Umbraco?
My first introduction to Umbraco happened when I started studying Web Development at UCL (University college lillebælt) and admittedly, I wasn't sold immediately,  but it has since grown on me and slowly I became a fan 😀
Coming from Multimedia Design where we had mostly been working with PHP and WordPress going over to working with Umbraco, was quite an uphill battle in the beginning but also a fun challenge to learn and understand how Umbraco, ASP.NET and C# work, and eventually, I started to understand how it all worked more and more, and now I can't see myself ever going back to WordPress or any other CMS.
In the spring I also got the chance to visit Codegarden 2019 for a day.
Our teachers always told us that Umbraco had a big community, but it was not until Codegarden I got to experience it at first hand.
Seeing hundreds of people from all over the world come to Odense for three days to celebrate Umbraco was pretty cool 😁
I also got to hear The Chief Unicorn himself speak about Umbraco, version 8, what Umbraco is like as a company and other cool stuff, which really got me hooked!
What will I be doing at Umbraco?
Here at Umbraco I will be a part of the support team also known as S.W.A.T 😀
To learn the ropes here at Umbraco, I got assigned my own personal bud, Kristian, who you might already know if you have ever reached out to the support. 
Kristian has been super helpful and friendly during the first month I have been here at Umbraco, whenever I have a complex or simple question, he always has an answer ready!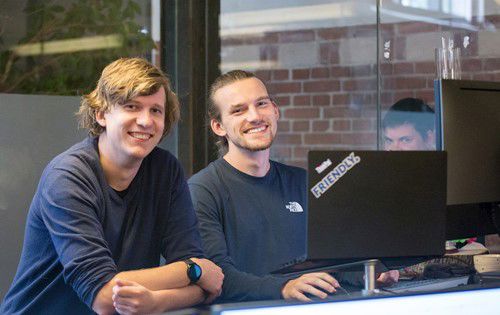 So far I have been helping out both in the email and the chat, so some of you might already have had a chat with me, and so far it has been really great to help with both big and small problems 😁
And so far it has also been a blast going to work every day knowing I will be doing something meaningful with great colleagues and making customers happy with Umbraco.
What do I do in my spare time?
I spend a lot of time doing sports, playing on the computer and being curious about stuff, with the occasional going out to town to enjoy some beers and a game of pool.
I play both Volleyball and football so my week is always packed with some kind of sports. Volleyball is my big passions and I play with an awesome volleyball team called DSIO volleyball (we play in pink like the Umbraco Unicorns - the Umbraco HQ football team 😉)
Currently, I play in the Denmark series, which is the 4th best row in Denmark (out of 4) 😉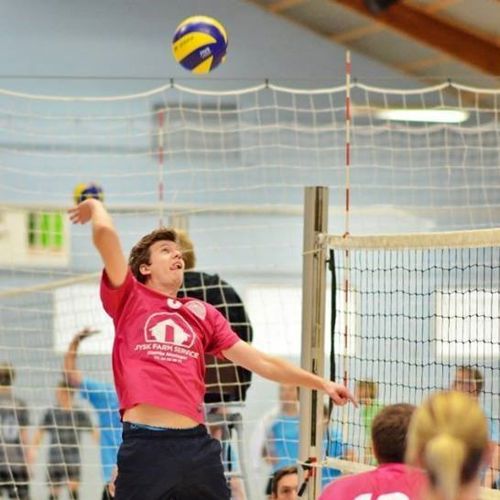 So yeah, this is me, I'm looking forward to meeting you guys in the support and help with whatever issues you are having! 😁