Hmm, well this is awkward 🙃 
Not that long ago I said farewell to the Umbraco HQ. After almost 5 years it seemed time to try something new and I was presented with an awesome opportunity to try living in a new country (UK) and take on the challenges of a new role. 
One of the only things we can be certain of in life is that we cannot be certain about anything. A few curve balls and a leave of absence later, and I'm back at Umbraco and back in Odense.
For those of you who don't know me… Hi! My name is Rune and I've been involved with Umbraco for what seems like forever (in the best possible sense) but it's closer to 6 years than forever.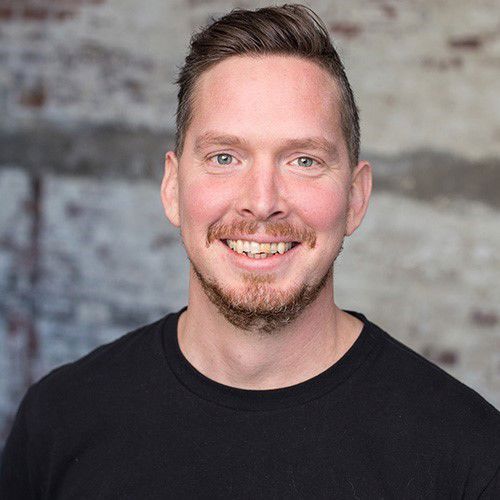 I started as an intern (the first-ever, in fact!) back when Umbraco HQ was a concept more than a physical place. Back then we were a dozen people scattered across the globe doing our best to keep up with all the wonderful, weird (about 6.13%) and demanding tasks that come with running a global open source project with thousands of users.
It was a fantastic ride, watching Umbraco HQ grow from a tiny thing to a real company with 50 employees, a proper office and everything else that comes along with growth. What drew me in and kept me enthusiastic all those years was first and foremost a great product but a close second was the fantastic community. That still holds true to this day and also made the decision to come back quite easy.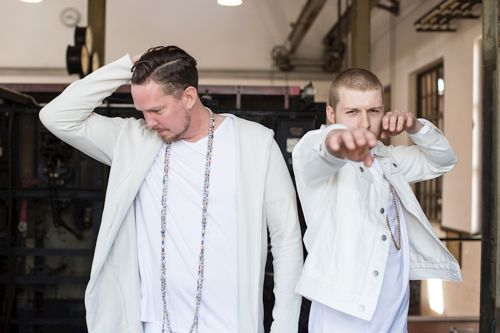 Not really that awkward 😉
I've now been back at HQ for a week - and it's been great. It's just amazing working alongside so many brilliant and genuinely nice people and I'm constantly amazed by just how far the HQ has come. Both in terms of all the different roles that are now covered but also the processes that have been put in place to handle anything from everyday tasks to suddenly arising issues. So no, not awkward, awesome!
A new chapter and a new role
At Umbraco HQ I'll be filling the role of Product Owner. This is a new role both for me and for the company and centralized around working together with both internal and external stakeholders with the purpose of making Umbraco even better.
I've spent the first week coming to grips with the tasks at hand and how this new role can be implemented with maximum impact and minimum disruption. My responsibilities are already clearly defined but we're taking care to get things right, which means taking one area at a time and focusing on getting the processes right and figuring out how I can contribute.
To start with, I'm involved in two projects; the Media Tracking project and a potential update to UI and/or UX in the Umbraco Cloud portal.
The Media Tracking project will, aside from adding some much-requested functionality to Umbraco CMS, let me get familiar with the RFC (Request For Comments) process (you can read more about that here). I really think the RFCs can be an important tool going forward both in terms of communicating technical aspects and challenges but also making it possible for the community to contribute to the decision making process when it comes to new functionality.
For the other project, it's still very early days. So the work here might lead to an RFC but the purpose right now is to map the project, talk to users and ensure that the work we do addresses real issues and will bring helpful improvements to the people who work in the Umbraco Cloud portal on a regular basis.
I could go on and on about this (it's all very exciting!) but I'll leave it for now and hope this gives you an idea of what I'm going to be working on.
What else is there to know about me? 🤔
I'm 37 years old and live by the wonderful harbour in Odense. I'm an avid music and podcast listener, loooove some well-brewed pour-over coffee and/or a good craft beer (preferably very hoppy IPA).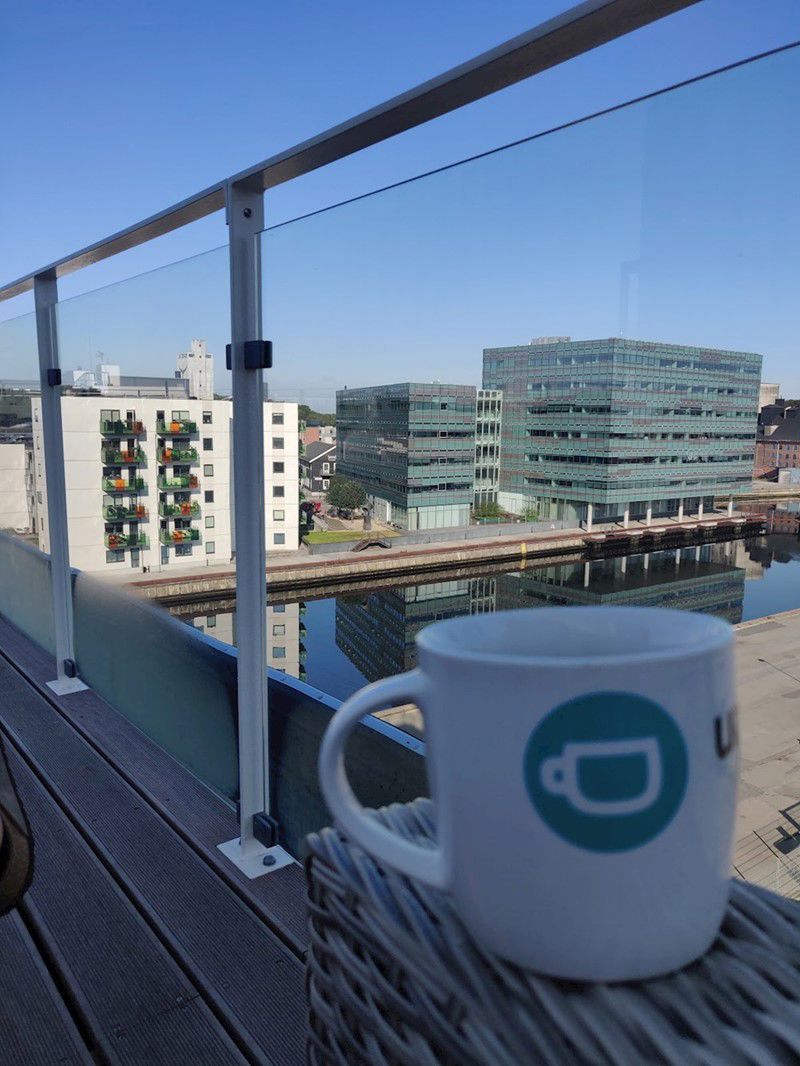 I enjoy spending time with my wonderful family (was just awarded the title of uncle x2) and my good friends, which usually involves the above-mentioned coffee/beer/music in various combinations. 
I was born in the southern part of Jutland, very close to the border of Germany, which means I grew up listening to German radio (RSH), and watching German Tv (Formel Eins). Back then the offering for kids and teenagers on the only available channel in Denmark was, let's say, limited. So I think having a connection to the big neighbour to the South had quite a big influence.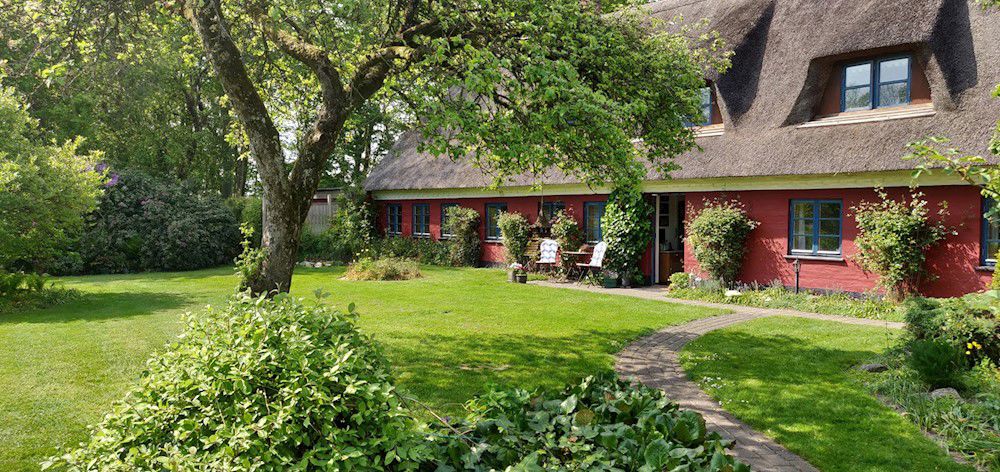 I've always been a bit of a geek, especially anything fantasy or sci-fi related. When my dad brought home our first PC, the massive IBM PC XT, I immediately got drawn into gaming. King's Quest and Microsoft Flight Simulator were the first two, if I remember correctly. Pretty easy to get in to, all you had to do was insert the huge 5.25" floppy disc(s) and off you went.
When we upgraded to first 286 and later 486 (DX4 with Turbo Boost) and Pentium it started getting trickier to run games. Half the time was spent creating boot discs that allocated just the right amount of memory and assigned the correct IRQ channel etc. in order to run a specific game. Might have been a hassle, but it was fun and it definitely got me interested in computers.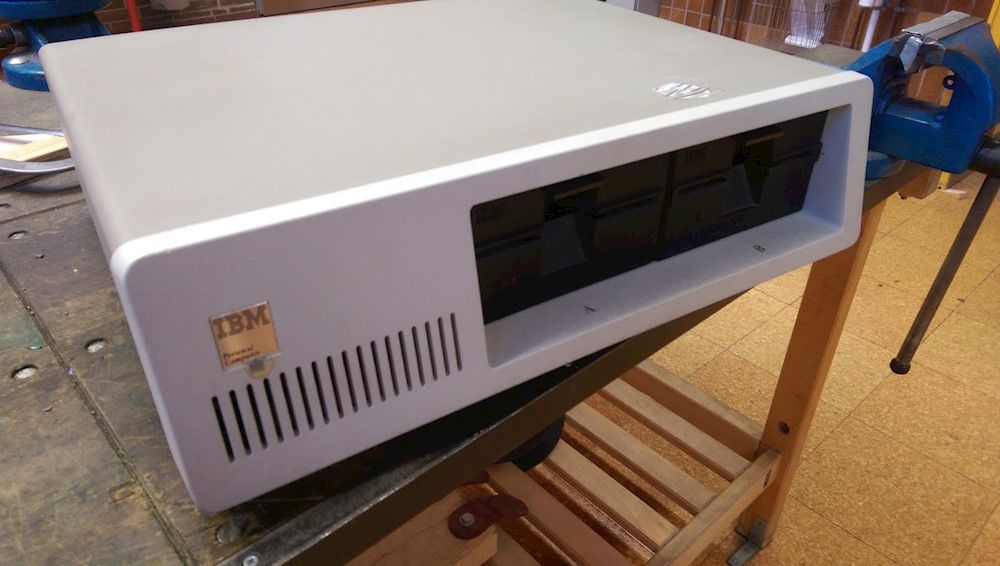 I also had (and still have 😉) immense respect, almost awe, for the people that work with code and honestly found it a bit intimidating. So instead of going the direct route I tried a lot of different things professionally; I was in the army, was a temp teacher in a primary school, studied Chinese at uni, worked as a craftsman in construction and later a site/project manager, before finally making my entry into the IT world at age 30 starting my degree in Multimedia Design. A part of the multimedia design education was programming and it instantly grabbed my attention. It was like a whole new world of opportunity opened up.
We started out with HTML, CSS and Javascript and moved on to PHP. This meant a couple of years working with the ubiquitous WordPress both for school projects and as a freelancer.
….But then I discovered Umbraco.
There were some annoying limitations to the system though, especially in terms of tailoring a good editing experience for clients that made their workflow easier. So when I was introduced to Umbraco, I was immediately sold. It did all the things out of the box that I was implementing via workarounds or hacks and much more.
On top of that, the Umbraco community is so much more engaged and helpful than anything I'd seen previously (and since 🤔). There is a wealth of community-driven information out there that made it relatively easy to get started with and if in doubt, reaching out on the dedicated Umbraco developer forum on our.umbraco.com almost always did the trick.
Community, community, community
Working with the Umbraco community is so fantastically rewarding, be it on Twitter, the Our Forum or engaging face-to-face at a conference. There's never a shortage of clever ideas and great suggestions. And this is one of the things I'm looking forward to the most by returning to the HQ and indeed this new role.
In order to continuously improve Umbraco we need the input from the people who use Umbraco on a day-to-day basis be it developers or editors. They hold Umbraco knowledge based on experience and that is something we simply cannot acquire as a company without interacting with you - the users.
So to close it all off: I'm very excited about my future role and the future of Umbraco. And I'm really looking forward to hearing from you! You'll most likely see me at an Umbraco festival near you or you can reach on the tweety bird or send me an email.
I'm really looking forward to it all 😁