Hi fellow unicorns! 🦄
I'm Sara, a newly hatched Bachelor in International Hospitality Management.
Here at Umbraco, I am the Junior Activities Master, aka JAM.
My journey to Umbraco
Let me keep this long story short 😉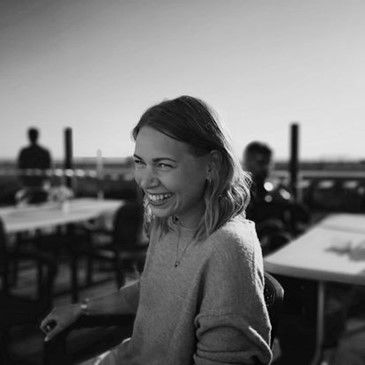 After I graduated in 2012, I've done studies in Hospitality and Health Science mixed with a few years of travel around Europe, until I finally took a full year of maternity leave to take care of my daughter, Ellen.
I've worked in hospitality in some way or another since I was 18.
Wherever I am, I've always been part of the party planning committee. My friends would say that I'm over the top with parties, as I am sort of a perfectionist and very (...too) detail-oriented. They always tell me guests won't notice the extra effort – but that's the thing: what if they did notice? That would make their experience 10x greater.
Even though it took me some time to get here, I wouldn't have it any other way because I've landed exactly where I want to be. 
I simply love creating and coordinating, and I look forward to hopefully (🤞🏼) making all of you smile – I'll gladly make a fool of myself in an attempt to do so. This, combined with my slightly annoying urge to plan and focus on details, makes my job at Umbraco the perfect match!
In other words, I'm here to create activities that everybody involved with Umbraco will speak of for days, weeks, months…at the very least, until the next event or activity 🎉
What (else) I enjoy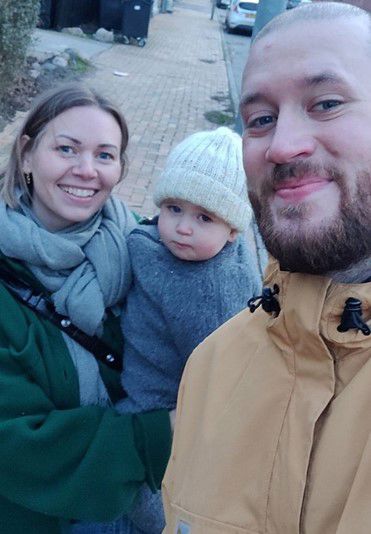 I live in an apartment, just a swift 7-minute bike ride (if I really tread hard on those pedals…) away from Umbraco, with my boyfriend Emil of 10 years (more than 1/3 of my life 😳) and our now 1.5-year old daughter, Ellen. My family is my home, and I love to spend time with them whenever I get the chance.
I am originally from Bogense in the north of Funen, and I am a country girl down to my core, especially compared to my good friend of 25 years;  in the photo below, we had played together all day, yet it is only me covered in dirt.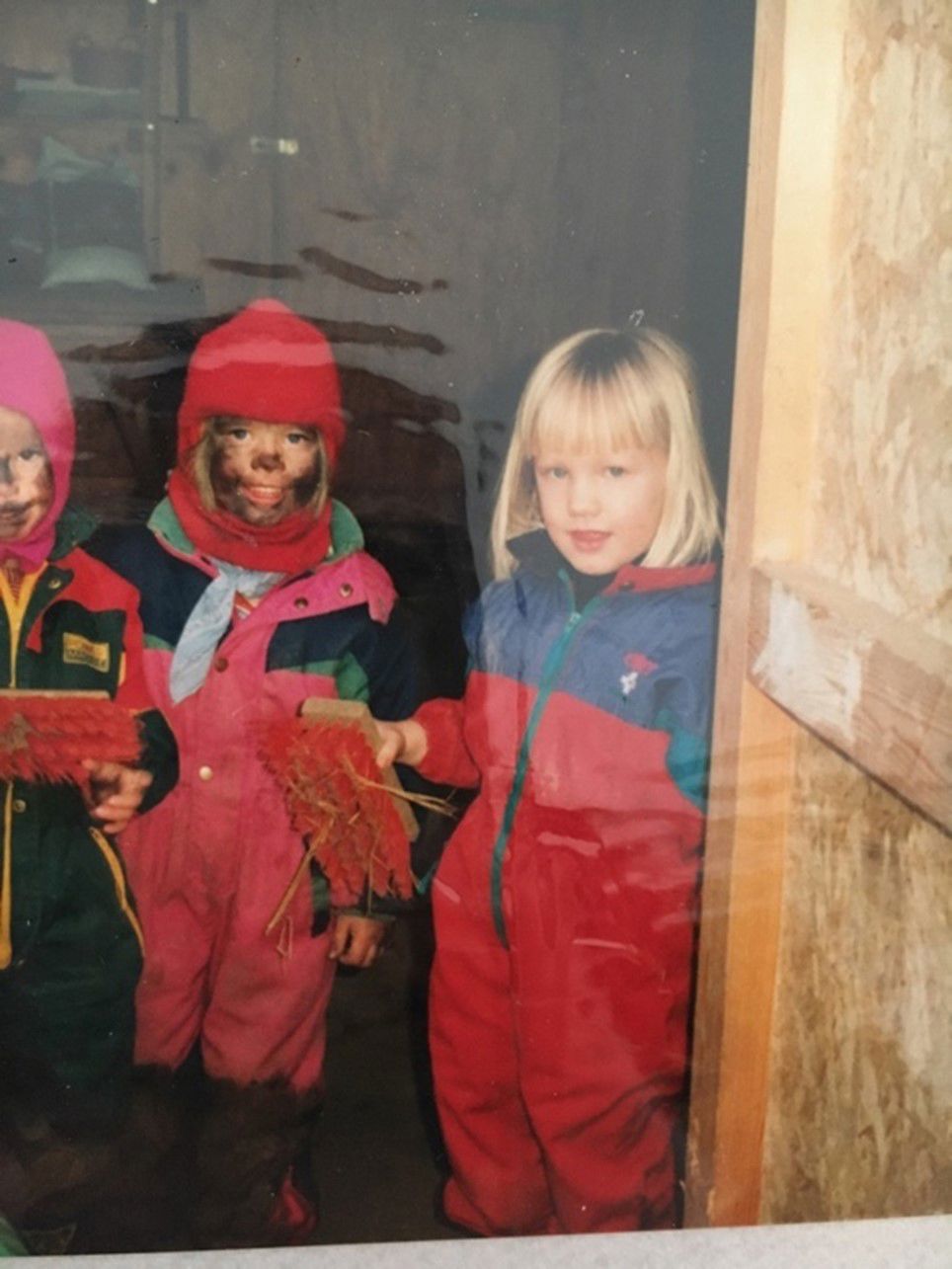 But that's the way I like it: I'm always getting my hands dirty, whether it's by growing vegetables in the allotment close to our apartment, by making ceramics at a clay workshop run mostly by volunteers here in Odense, by knitting for myself or my daughter, or figuratively speaking, by taking on any task needed to ensure I create the best time for all of you at Codegarden.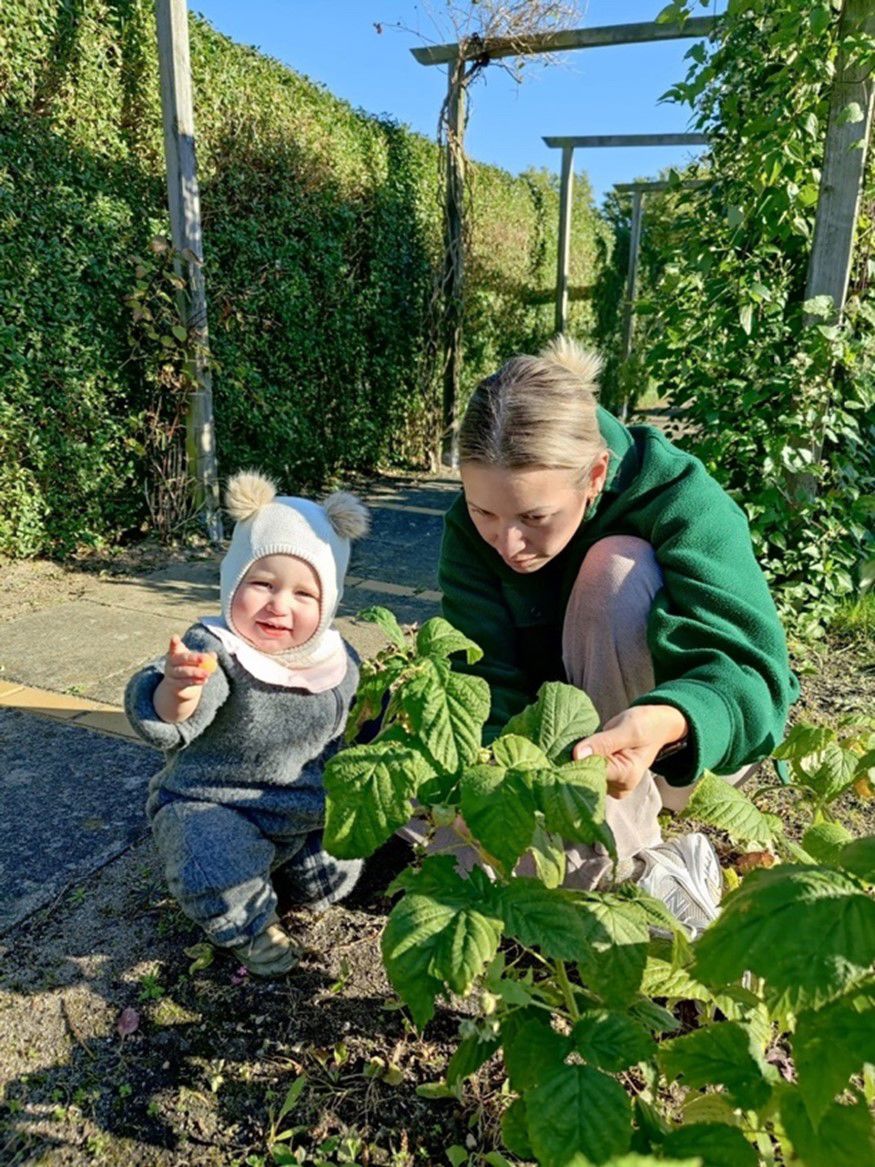 Before having Ellen, we traveled a lot, especially in Europe via train with backpacks. 
Now, with Ellen (who does not like any kind of transportation 😂), that kind of travel has been paused, and for now we're trying to visit every part of the Danish coastline.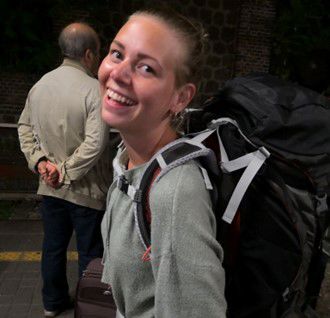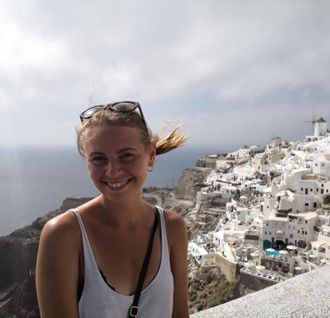 I recently dove into winter bathing, and then jumped right back out again. Even though I learned I'm a bit fonder of warmth, I also learned that while trying new things is always a good idea, recognizing my own limits is, too 😅
Now you know a little about me, I look forward to getting to know you as well!
Let me know if you want a homemade coffee cup! I can't promise you it will be pretty or even the least bit round, but you will get your very own homemade coffee cup especially made for you ☕️