Overview: 
New release: Umbraco 9.1
The first minor for Umbraco 9 has seen the light of day and it brings some great new features as well as various bug fixes.
The biggest feature is History Cleanup, allowing you to control the scheduled cleanup of the content versions in the database. You get new configuration options, both in appsetings.json and in the backoffice, as well as an overhauled rollback dialog with the ability to pin specific versions.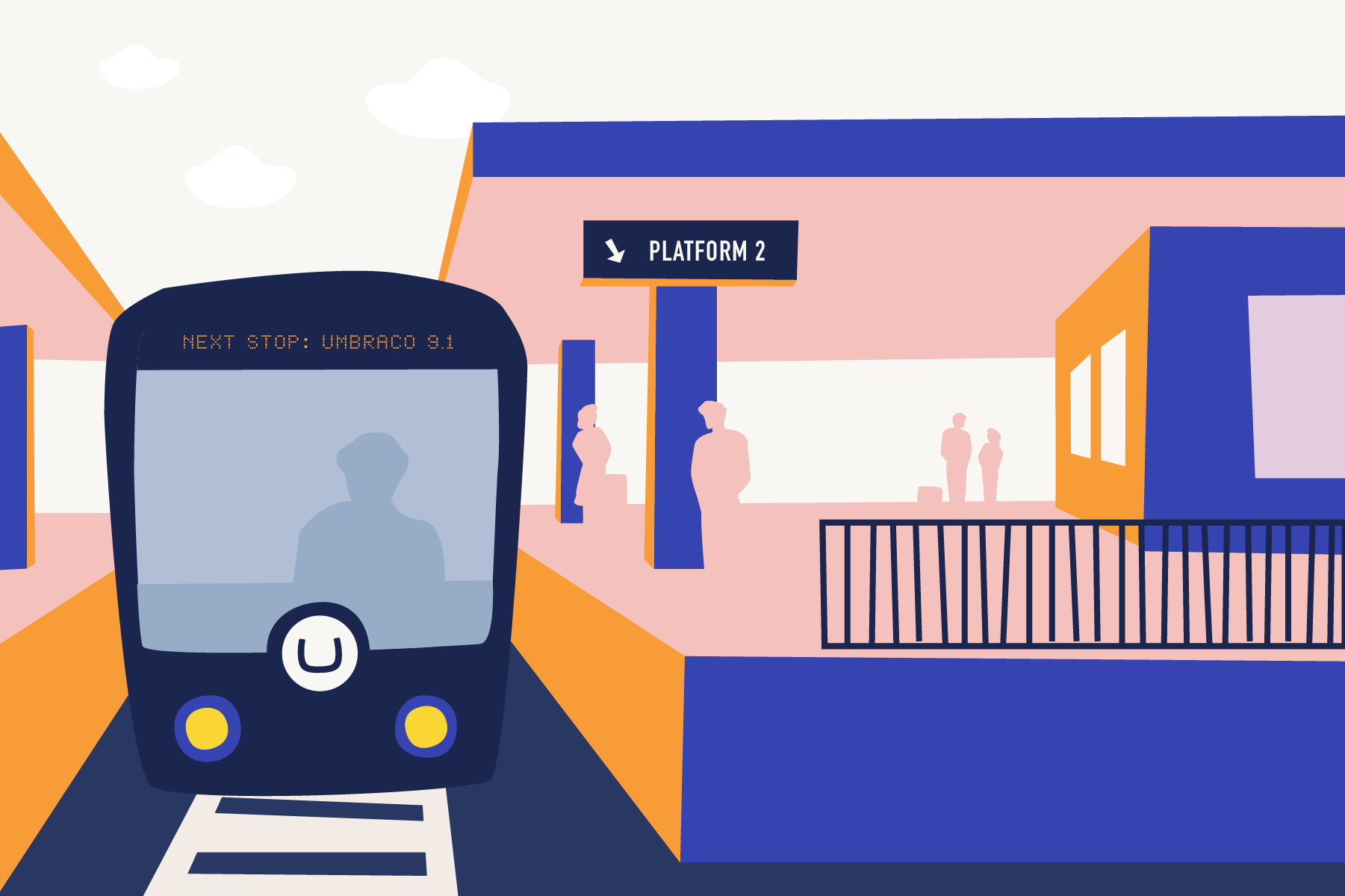 Aside from that, you get an updated Examine Dashboard, an improved Rich Text editor, and a whole lot more. See the Umbraco 9.1 release blog post for all details.
We, unfortunately, encountered an issue when provisioning Umbraco 9.1 for new projects on Umbraco Cloud. This has been addressed with the release of Umbraco 9.1.1 (see below) and new projects created on Umbraco Cloud are now running the latest version. Existing projects can upgrade to Umbraco 9.1.1 via the upgrade functionality on the project page.
Released on November 18, 2021
New release: Umbraco Forms 9.1/8.9 & Deploy 9.1/4.4
Umbraco Forms and Deploy have also received another round of minor releases for both Umbraco 9 and 8. 
In the new version of Umbraco Forms, you can add page-based conditions for multi-page forms, include form details in workflow based integrations, find accessibility improvements, and more.
Umbraco Deploy now allows you to restore an entire tree and contains various optimizations and improvements to both deployments and transfers. 
Get the full story on all the improvements in the Umbraco Forms 9.1/8.9 & Deploy 9.1/4.4 release blog post.
Released on November 16, 2021
New release: Patches for Umbraco CMS, Forms, and Azure Blob Storage Provider
Today, we've made a number of patches available for Umbraco CMS, Forms, and the Azure Blob Storage Provider used on Umbraco Cloud.
These are mainly addressing regressions issues and minor bugs. You can find details on the patches in the release notes linked below:
Eligible projects on Umbraco Cloud will automatically be upgraded to the latest patch version of Umbraco Forms and Azure Blob Storage Provider today, and Umbraco 9.1.1 will be rolled out on Umbraco Cloud on November 30, 2021.
RFC update: Define the backoffice Extension API
The RFC for defining a new backoffice extension API has been updated to clarify the approach and address some concerns raised in the discussion. We look forward to getting more feedback and input, so if you're interested in how to build extensions from a frontend perspective in the future, head over to the RFC and join in.

Updates to the Roadmap
Quite a few updates to the roadmap this week with both completed items and new projects started. For details and target release dates, please see the Umbraco Product Roadmap page.
New in "Now"
3 roadmap items have been moved to "Now":
Improved Package Metrics for Umbraco CMS
The work to provide better statistics and metrics for Umbraco Packages has started.
Backoffice Localization for Umbraco Forms
The next minor release for Umbraco Forms will include localization for the Umbraco Forms section in the backoffice. 
Block List Editor in Umbraco Heartcore
Umbraco Heartcore has a new editor available to add to your Document Types. You get support for the Block List Editor which allows you to create structured content and a great editing experience. The Block List Editor in Umbraco Heartcore also supports GraphQL. The new editor will be available in new Heartcore projects this week. 
Existing Umbraco Heartcore projects will be receiving the Block List Editor as part of the ongoing migration to the new Umbraco Cloud infrastructure. Project owners are contacted directly in order to schedule the migration.
New in "Next"
2 items have moved to "Next" and are being prepared: 
ASP.NET Core 6 support for Umbraco CMS
Allowing Umbraco CMS to ship with .NET 6 and ASP.NET 6 out-of-the-box. This will be part of the Umbraco 10 release, currently target for release in Q2, 2022. 
Expanded CDN Capabilities
Providing new caching and CDN capabilities for Umbraco Cloud projects.
Moved to the Roadmap History page
With the release of Umbraco 9.1 and Umbraco Deploy 4.4/9.1, the items for History Cleanup for Umbraco CMS and Tree Transfer for Umbraco Forms have been moved to the Roadmap History page.
Umbraco Together
If you're in the Uk, this week there's a chance to get together with Umbraco community including  Umbraco HQ developers and employees.

Umbraco Together is a collection of 3 in-person (and COVID-safe) mini-festivals showcasing the best talks the community has to offer; including Umbraco 9, technical deep-dives, how-to's, case studies, inspiring stories and more from Umbraco HQ and the Community.
There are still seats available, so if you want to join the event in London, Glasgow or Bristol, hurry and get your tickets here:
… Until next time
A large part of the work we do is inspired by the feedback we get from you. For issues and specific feature requests, you can find the issue trackers for our products on the Umbraco Github account.
If you have product feedback, you're welcome to reach out to us at product@umbraco.com.