Corné Hoskam
Company name: iO 
Role: Software Engineer
Country: The Netherlands
Working with Umbraco for: 2.5 years of working with it full-time, but introduced 5 years ago!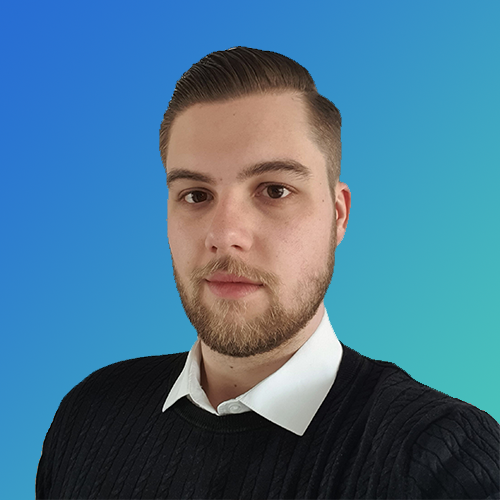 Come for the platform, stay for the Community
The past 2 years has seen my experience with Umbraco grow into something really exciting - has it really been 2 years? The years have gone by so quickly I can hardly believe it!
Like many, I discovered Umbraco through my work during my internship, and it's now the primary platform I work with. Through that, I started getting involved with the Community.
The Umbraco Community is one of the most helpful, supportive, kind, and inclusive communities I've come across, not just by ways of technical support on the forums, but the support (and just casual chit-chat and sharing vibes!) on social media platforms like Twitter, Slack and Discord. 
Honestly, my whole Community journey has come pretty naturally, and already I've made my first contribution to Umbraco, and took part in Hacktoberfest!
I think the COVID pandemic played a big part in me taking the step to getting more involved. I really felt the loss of that shared experience and connection with others, but here was this amazing virtual Community that was still hanging on to just that. It made me think - hey, I should do something!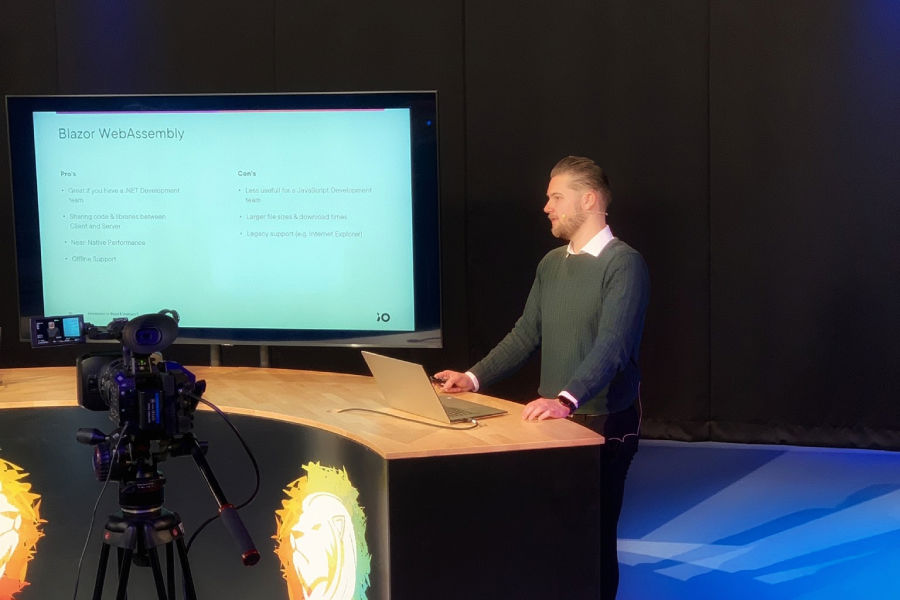 The biggest achievement and favourite moment of mine would definitely be having the opportunity to speak on 2021's Dutch Umbraco User Group event, DF21! This was not only my first time being at an Umbraco event where I could participate in sharing my own learnings, but my first time speaking at an event, ever! I was really nervous in the run-up to the event, but the Community made me feel so welcome. Deep down, I knew it would be met with kindness. If you're interested, I wrote a blog post on the whole experience. Hopefully, it won't be my last time speaking at an Umbraco event, certainly if it's up to me! 😊
Umbraco as a tool for learning
My favorite part of using Umbraco is when an editor that is new to the platform asks whether certain features or options are available, and more often than not the answer is either "Absolutely, let me show you!", or "Not yet, but we can make it work for you!" due to the flexibility and extensibility of Umbraco. 
One of the things I'm currently working on is a Blazor WebAssembly and Umbraco 9 Experimental/Starter Site that I am using as an excuse to learn more about Blazor, and at the same time allow others to learn from my learnings (and mistakes!) 
The thing that I would be most proud of in my Umbraco career until now would be my own Tech Blog, https://cornehoskam.com/, that's also running on Umbraco!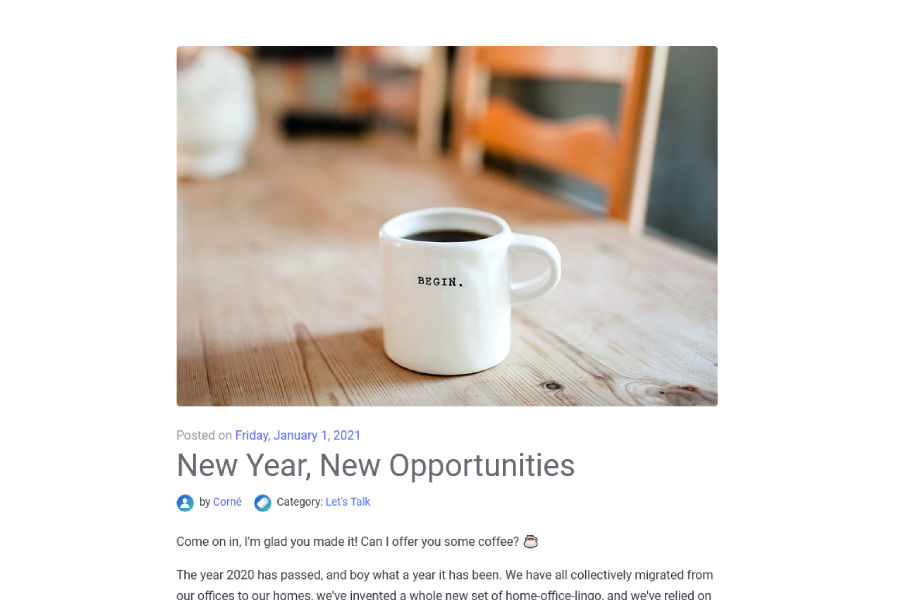 Using Umbraco in your day-to-day job is one thing, but actually using it as a hobby for one of your own favorite projects to express your creativity and give back to the community is a whole new level of pride and motivation! I can't believe it's already been a year since the initial launch on January 1st of 2021!
I think there's something special in sharing your own journey of learning and development, mistakes and all. You never know who you could help along the way! And at the end of the day, it's all about doing what you enjoy, without any expectations.
A project that I'd like to tackle would be to upgrade my blog to Umbraco 9! It's always one of those "Someday I will!" projects that you keep putting off to do in the future… someday! 🤓
In fact, there's so much more I want to learn and do! Besides my aspiration to continue to use Umbraco in the future, I'd also like to increase my skill set of everything surrounding the CMS and said development process. That includes getting better at working with different hosting services and DevOps, but also getting better at soft skills like writing and presenting! 🤗
3 quick tips for Umbraco newbies:
Get involved with the community - There are so many new things you can learn from others, and I'm sure others would be interested in learning from you too!
Start small, dream big - Rome wasn't built in a day, so neither should your project(s)!
Stay up to date with what's going on with Umbraco: A great source would be UmbraCoffee, the weekly show hosted by Callum and Marcin!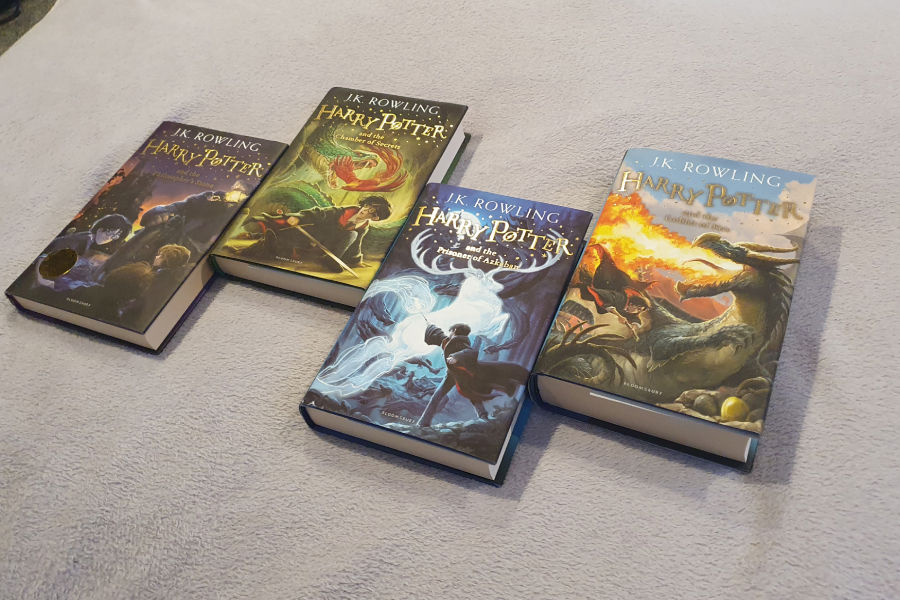 Blogging isn't my only hobby...
I am currently reading Harry Potter and the Goblet of Fire, after having watched the movies ten times over, It was about time I started reading the books! 
Besides reading, I love losing track of time in the more creative/sandbox/factory type games, like Minecraft, or lesser known games like Dyson Sphere Program or Satisfactory! 
…Oh and I am trying to learn Spanish using Duolingo… and I am a lover of craft beers & whiskeys! Lot's of hobbies! 😄 
Music-wise, my friends and colleagues insist that I have an old soul due to my taste, since all of my favorite artists reached their peak long before I was born! Artists like Elvis Presley, Frank Sinatra and Johnny Cash, I could listen to on repeat indefinitely… they just don't make music like that anymore these days!
Can I connect with you?
Absolutely!
You can find me on Twitter at @Cornehoskam, and on Linkedin!
---
Is there someone you'd like to nominate for a uProfile?
Do you know someone who you think deserves some spotlight on their Umbraco journey or, the difference they make in the Umbraco Community? Here's how to nominate a uProfile candidate 🙌