Hi there!
We're SteadyGo Digital. Our agency was founded 5 years ago by Jo Kendal and Jason Miller with a vision to deliver clients' digital vision through a boutique specialized digital agency.
With lower overheads and a smaller management structure, but with the same or better digital expertise, we can deliver quicker and at a more competitive rate than the larger agencies can. So our clients definitely feel they are getting excellent value for what they spend.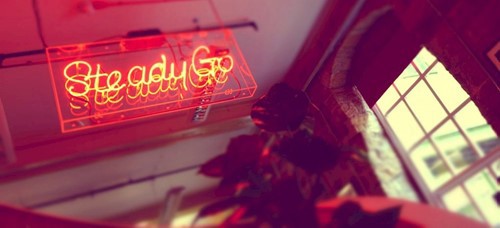 We work nationally from Portsmouth, to London, and to Leeds so can easily visit clients wherever they are in the country. We don't outsource: all our development work and support services are centered in our Leeds office.
We successfully use Umbraco for both marketing style websites and online platforms alike.  We've built platforms for online crisis management gaming, that are used by large multinationals to help them improve their crisis management, and for victim crime reporting for UK police forces.
Umbraco CMS stood out for us
Our senior staff have been working in web development for nearly 20 years, so way before most off-the-shelf CMS solutions were around. Over the years we have worked with a multitude of different systems across both PHP and .NET.
Of all the systems we've worked with, Umbraco stands head-and-shoulders above from a security, performance, scalability and usability perspective.
"We have yet to come across a client requirement that cannot be fulfilled with Umbraco in a clean and user-friendly way."
 Jason Miller, Director and Co-founder, SteadyGo
It is also highly extensible so we don't need to use 3rd party plugins to develop functionality.  Unlike other systems, we are able to build the administrator's content experience to match how they actually manage content.  
What does this mean for our clients? It means:
❤️ The project can be delivered faster.
❤️ Their site will load quicker
❤️ It will be more secure and far less vulnerable compared with other PHP platforms like WordPress and Drupal.
❤️ It will take less time to manage content, saving the business money.
❤️ No reliance on third party vendors reduces future risk.
We particularly like that we can deliver everything a client needs with Umbraco out-of-the-box; compared with systems like WordPress where we are often forced to use a plethora of third-party plugins to achieve a less satisfactory solution in the same amount of time.
From Certified to Gold
We have been using Umbraco for about 6 years, and then became Certified Partners earlier this year. Yet, we know how important good support is, so decided to become Gold Partners back in November in order to better serve our clients' needs.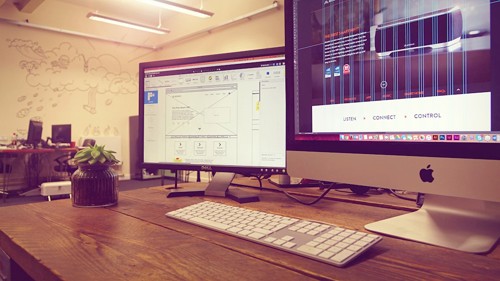 As a specialist digital agency, we always want our clients to receive the very best, and we really believe that Umbraco offers this to us and our clients. Being a Gold Partner means we have a higher level of access to Umbraco support and additional tools, which in turn help us to better support our customers.
Being a Gold Partner means that we are recognized as a specialist provider of a very powerful and exciting software product. It better equips us to fully support and deliver our clients' brilliant ideas.
We definitely value the extra resources and Umbraco expertise that is available to us, so we can better support our clients in achieving their online objectives.
"It's fantastic for me to welcome SteadyGo to the our Gold Partner Family! With extensive expertise in UX design and development as well as their many years of Umbraco experience and contributions to the Umbraco Community, SteadyGo will benefit any business looking to improve their online performance. I look forward to an awesome and advantageous partnership ahead. Welcome onboard!"
 Mike Pedersen, Partner Friend Maker, Umbraco HQ