Axendo aka Accessibility Crescendo
Hello! We're Axendo. As a company, we started back in 2006. From the beginning we have been focusing on making information accessible. That is where our name comes from as well: we work on making the web more accessible for everyone, hence - accessibility. Meanwhile crescendo represents a gradual increasing  process; a project does not end when the first release is there, it's a starting point for continuous progression.
We are based in the center of the Netherlands in Leusden. At the moment we are 12 employees -  a friendly team playing Xbox Fifa on 108" screen after lunch 😊 We're always looking for developers to join our team! 😉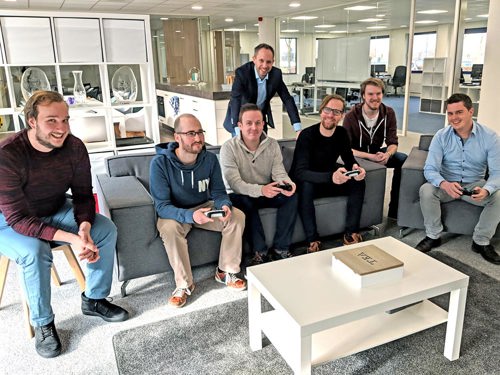 Being active in the Umbraco community is important to us, which is why we founded the Dutch Umbraco User Group (DUUG) and we're still an active member. We're proud to say that we were also the first Umbraco Certified Partner in the Netherlands!
We are a full-service digital agency, and are often asked because of our technical skills. We collaborate with external partners, like data scientists, UX and online marketing experts, based on the needs of a client.
From our own built CMS to Umbraco
We've been working with Umbraco since 2009, but some of us  have been around the CMS since as early as 2006.
Before Umbraco we used our own CMS built in classic ASP.  But building and maintaining your own CMS, that's something of the past. So in 2009, we decided to move on.
We had to choose between two .NET CMSs: DotNetNuke and Umbraco.  As you might expect, we chose the latter. With Umbraco you are clutter-free both in the frontend and in the coding, it gives you complete freedom when it comes to creating websites.
We like to work on complex projects with a lot of integrations; smart and connected platforms. We see Umbraco as the central hub to power sites, shops, apps and chatbots.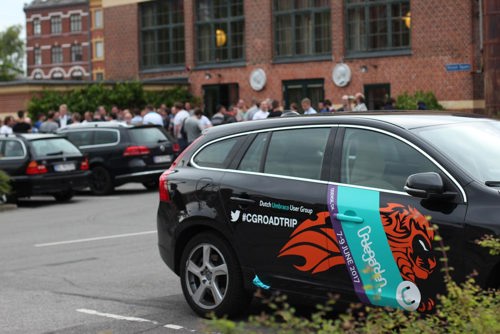 One of the best things about Umbraco is that it's most intuitive. Give people a login and they can already do so much themselves, we don't even need to give them extra training. And when we do ,they can do even more, and faster! Grid editor is one of those beauties that is really powerful when mastered.
We create custom data types when a solution asks for it, we fine-tune modules to meet the customer's demand, deep-dive into the Umbraco source, and it's very easy to do so.
The open source nature of Umbraco really helps to easily see what is happening in debug, making development much quicker.
These are the main things we like about Umbraco, not to the least its friendly community of course 😉
The value we see in being a Gold Partner
We had thought about becoming an Umbraco Gold Partner for a couple of years now, basically since the program was introduced. Last year we decided to dive in!
It just so happened that we made the decision to pursue the partnership right on the spot at Codegarden.
Being a Gold Partner is also backed by Umbraco HQ, which in return raises the confidence in us for our clients.
The golden partnership was the right thing to do also because of our commitment to Umbraco Cloud. Most of our clients are running Umbraco Cloud now or are going to migrate to it. The auto updates really help us sell the Cloud to clients.
"Since we are in Umbraco ecosystem for so long, it only makes sense to become a Gold Partner. Especially since there are more and more Gold Partners here in the Netherlands,"
 Martijn Beumers, Managing Director, Axendo
But the best thing with Umbraco Cloud is the support. We just open a ticket and support is very quick to answer, everything is dealt with swiftly, professionally and friendly.
We look forward to participating at the Gold Partner summit and talk about the future of Umbraco. It will also be great talking to other Gold Partners about how they handle certain business cases.
Having a say in the product road map really helps. And as a Gold Partner you're more informed than others.  
Umbraco has exponentially grown over the last years and still keeps on going. It gives us trust that we are on the right track with our choice for Umbraco now and in the future.
"Finally Axendo became a part of the club! They have been active in the Dutch community for many years and have been a central part of DUUG. With the knowledge they possess, we've added a great member to our Gold Partner family!"
 Anders Trans Sørensen, Major Friend Maker, Umbraco HQ