https://www.dirkzwager.nl/
This solution is editor's dream come true. Using Umbraco CMS, Perplex developed a new platform for Dirkzwager, one of the biggest law firms in the Netherlands. A platform that reached the next level when it comes to blogging for lawyers. How was it developed? What made the solution so good that it won Best Editing experience at Umbraco Awards 2018? Perplex will tell you all:
Skills used
Accessibility
Content Creation
Communication
Sector
Media
Education
Professional services
7,500 articles, 150 authors, a single environment
Dirkzwager differentiates itself by the way it shares knowledge. As early as 2007, Dirkzwager was the first Dutch law firm that shared its knowledge online by blogging. 
Over the course of a decade, this has grown into a knowledge bank containing well over 7,500 articles, written by 150 specialists (authors), who have been publishing articles across 15 separate websites.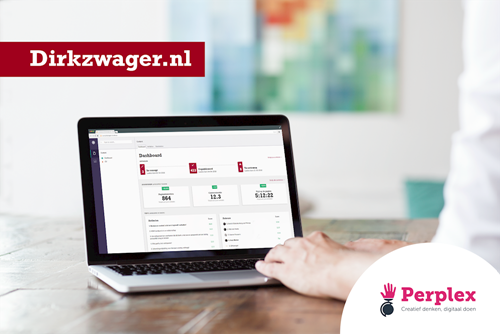 With the launch of the new Dirkzwager platform, these articles have now been consolidated into a single environment from which they are connected to specialists (authors), experts, sectors and events.
Recent years brought an explosive increase in other law firms sharing their knowledge through blogging as well. And since Dirkzwager always strives for being ahead of the pack, they wanted a new platform, one that would give their authors an unprecedented amount of control over the writing and maintaining of content. 
What makes editing a breeze
Author in control. The platform contains a specialized environment from which an author can create, save and publish new articles, and also update, review and maintain existing articles.
Author stimulus. The platform aids authors by providing suggestions and allowing them to see their vision come to life.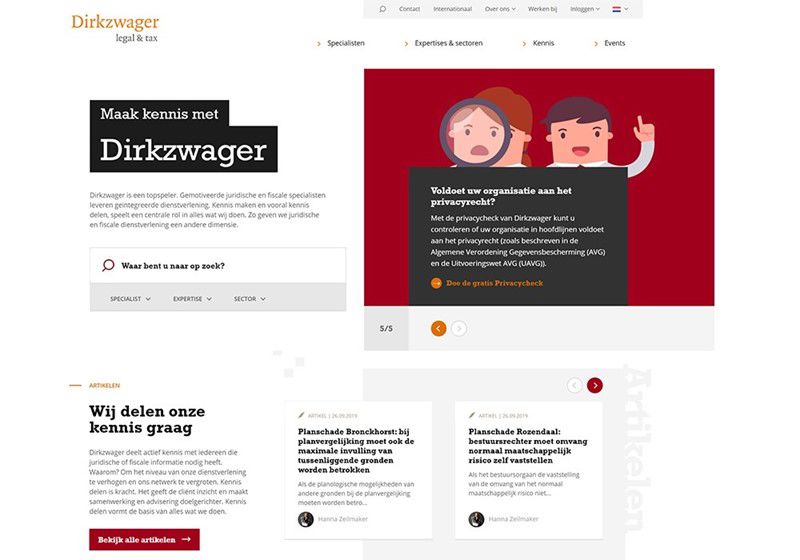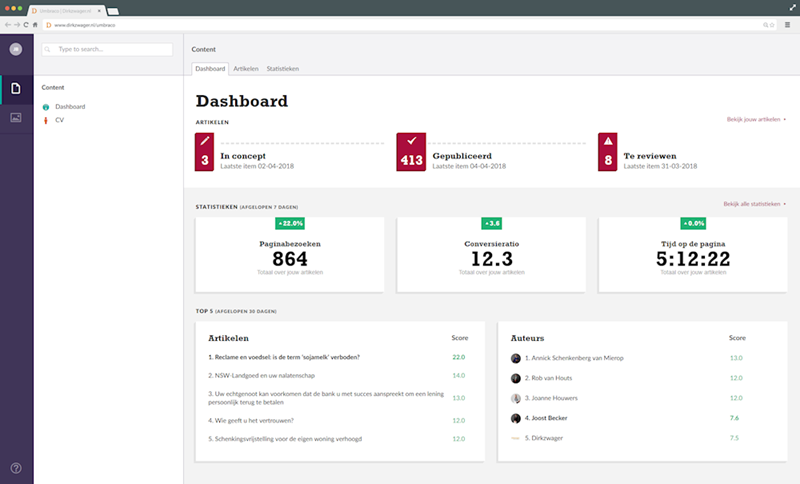 Quality score. It was important to Dirkzwager to give the 150 authors something in return for sharing their knowledge online. With the new platform they do so by providing insight into the grading and quality of the published content. 
Within the author environment in Umbraco we created a formula to help in grading the article based on conversions from the article pages. We process them into a conversion ratio. This way we can measure not just the quality of articles, but also of their authors by adding the scores of articles. 
Within the author environment we show a top 5 of both best scoring authors and articles. By providing this insight we stimulate internal competition which results in more quality articles.
Friendly tips. When writing a blog, the platform provides tips and suggestions to increase the findability. The author's expertise is automatically adopted into the article and the author can choose to either enrich this, or change it completely.
But even more important is the theme (or themes) provided to the article. A suggestion of relevant themes will be provided based on the chosen expertise combined with the selected sector.
End result?
We developed an extensive, content-rich and uber cool website that will act as the new standard for law firms!
"Since the start of our new platform, our colleagues work in a natural way with Umbraco, which has proved itself as a very user friendly system. The collaboration with Perplex is certainly worth mentioning too; in my whole career I haven't worked with such a professional company. Right from day one in the project there was an equal attitude and a positive & goal-oriented approach which resulted in this great new platform. I am looking forward to a successful future with Perplex and Umbraco!"