https://garageportexperten.se/
A full-scale e-commerce that combines a complete webshop with a PIM system, integrating with Visma Business, better website performance, and an optimized buyer experience to increase sales - all in one. That's what our Gold Partner Limetta built on Umbraco Cloud for one of Sweden's leading providers of garage and front doors. Garageportexperten now has a new digital presence - and Limetta is here to tell you all about it 👇
Skills used
eCommerce
Integrations
PIM Systems
SEO
Umbraco Cloud
Sector
Property & construction
Retail
About Garageportexperten 
Garageportexperten (The Garage Door Expert) sells garage and front doors in stores and online. It's a Swedish franchise with close to 50 stores, from Kiruna in the north to Malmö in the south. They sell the latest products from the leading garage door suppliers in Sweden and abroad. Since launching their business in 1995, Garageportexperten has sold and installed over 200,000 garage doors all over Sweden.

"The new platform has given our customers a greatly improved customer experience. We've expanded the number of products we can present to our customers and created a stable foundation for our ever-growing e-commerce site. On top of that, we have a structured and flexible site that we can extend with new functionality when needed".
What had to be done 
Garageportexperten wanted to expand and improve their online presence and needed a long-term e-commerce solution that included: 
👉 A new CMS that was easy to work with and had all the features needed to implement a full-scale e-commerce site.
👉 An interactive online product catalog with images and detailed information about each product and their variations. Customers should be able to search and filter products depending on their preferences and needs. 
👉 PIM system (Product Information Management) for handling product information and images for thousands of products in a structured way that was easy to administrate. 
👉 Integration with Visma Business (business system). 
👉 A complete webshop with the shopping cart, checkout, payment, and delivery. 
👉 Better website performance and SEO to improve digital marketing. 
👉 A simpler and more streamlined order management process for external resellers. 
👉 An optimized buyer experience to increase sales. Since Garageportexperten are experts in their field, they also wanted to guide their customers and share their knowledge about choosing, installing, and caring for your garage doors.
How Limetta made it happen with Umbraco Cloud 🚀
In the pre-study, Limetta set up the goals for the project and the technical architecture together with Garageportexperten. Umbraco Cloud was the perfect choice as the hub for their e-commerce solution since it's always up to date and very secure. It's also very easy to integrate Umbraco Cloud with other systems, which was an important factor in this project since it entailed integrations with a lot of external systems. 
Design-wise, Garageportexperten wanted to build on their existing look, so we just carried it with us in the new project with only minor improvements and adjustments. Instead, we focused on core user journeys and how to make them more enjoyable and easy for the customer looking to buy a new garage door. On top of that, we integrated a CDN (Content Delivery Network) that serves images and other static content with great speed, thus improving the technical SEO and customer experience.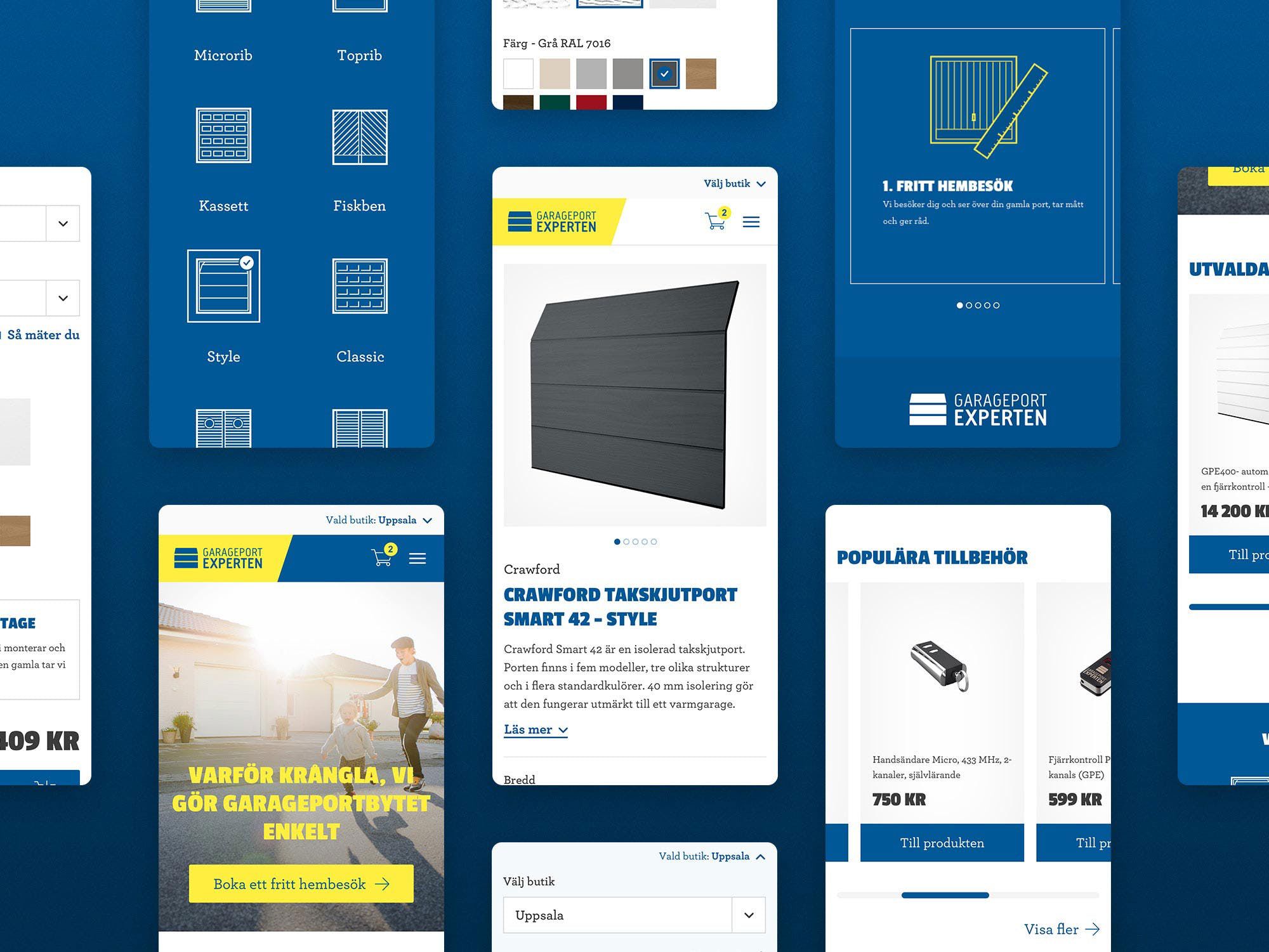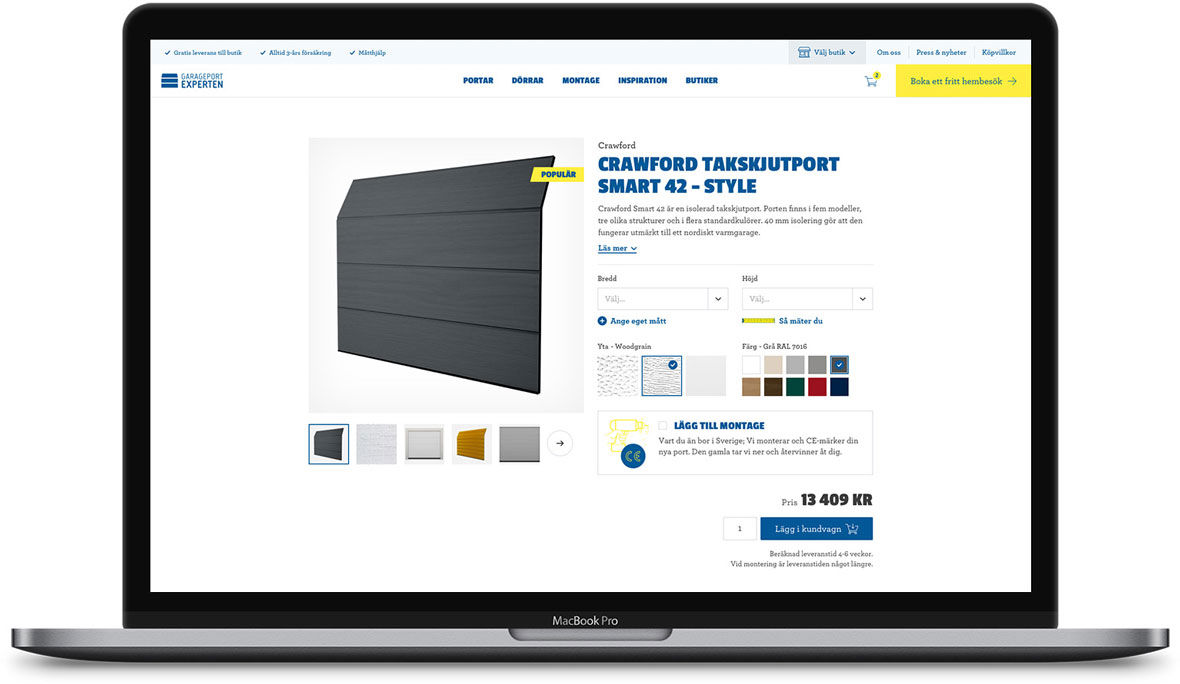 A brand new, stable, and optimized solution ✨
Garageportexperten now has a stable and optimized online e-commerce solution. The interface is modern and streamlined for a fast and effortless customer experience and can provide the customers with all the information and tools they need in order to purchase a complex product like a new garage door.
The major improvements are: 
✅ Umbraco Cloud - a modern and secure, cloud-based CMS that is easy to work with and a great platform for integrating other systems. 
✅ A PIM system that has facilitated the job of managing thousands of products and their data, images, and variations. 
✅ Microsoft Azure Cognitive Search now provides fast and relevant search results covering the whole product range. For example, the user can enter only colors like "red" and get all the doors that come in red. 
✅ A CDN for serving static content, which improves both the technical SEO and the customer experience. 
✅ A streamlined customer experience, from browsing and selecting products to checkout, payment, and delivery.