Umbraco Commerce
Sell how you want to sell 
Whether your requirements are simple or complex, our ecommerce solution empowers you to build the online store that suits your needs perfectly - both now and in the future. 
Experience the freedom of flexible customization, multi-market support, and open design functionalities. Create a personalized shopping journey that not only impresses your customers but also showcases your brand exactly as you envisioned. All while hitting your KPIs. 
Built and maintained by Umbraco, this is the most seamless ecommerce solution for Umbraco. 
Umbraco Commerce license:€2.388 /year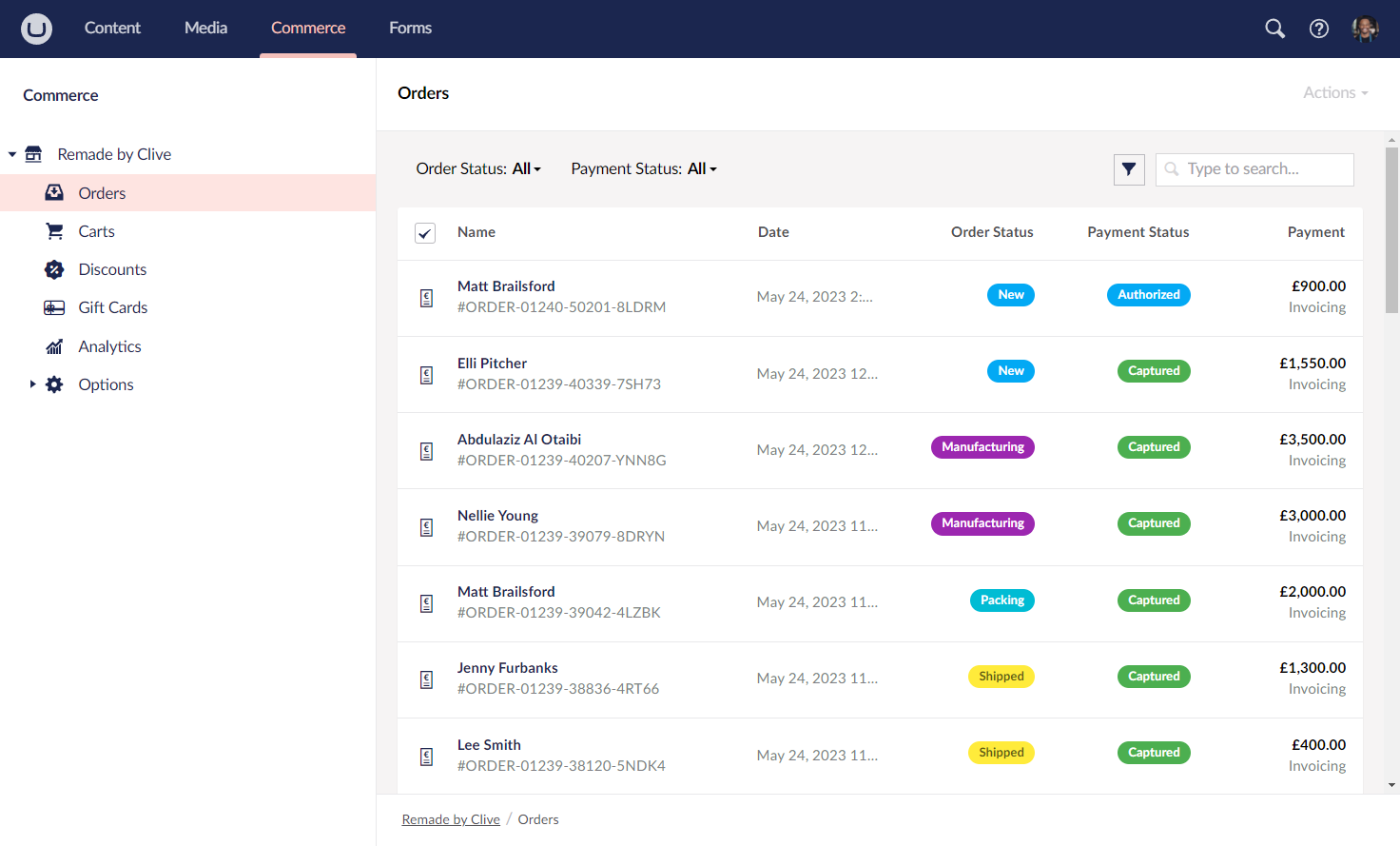 Intuitive order management
Having an easy and fast way to keep track of your orders is key when running an online store. For this to happen, you need your ecommerce platform to be intuitive and logical to use.
In Umbraco Commerce, orders are categorized with color-coded order status labels, which can be searched for speedy management.
Make data-driven decisions with analytics
Keeping track of the performance of your store can be complicated, but with Umbraco Commerce, you get a built-in summary dashboard with an instant performance view as well as an analytics section to track your performance over time.
This way, you know what really works and you can make data-driven decisions in order to reach KPIs and improve your bottom line.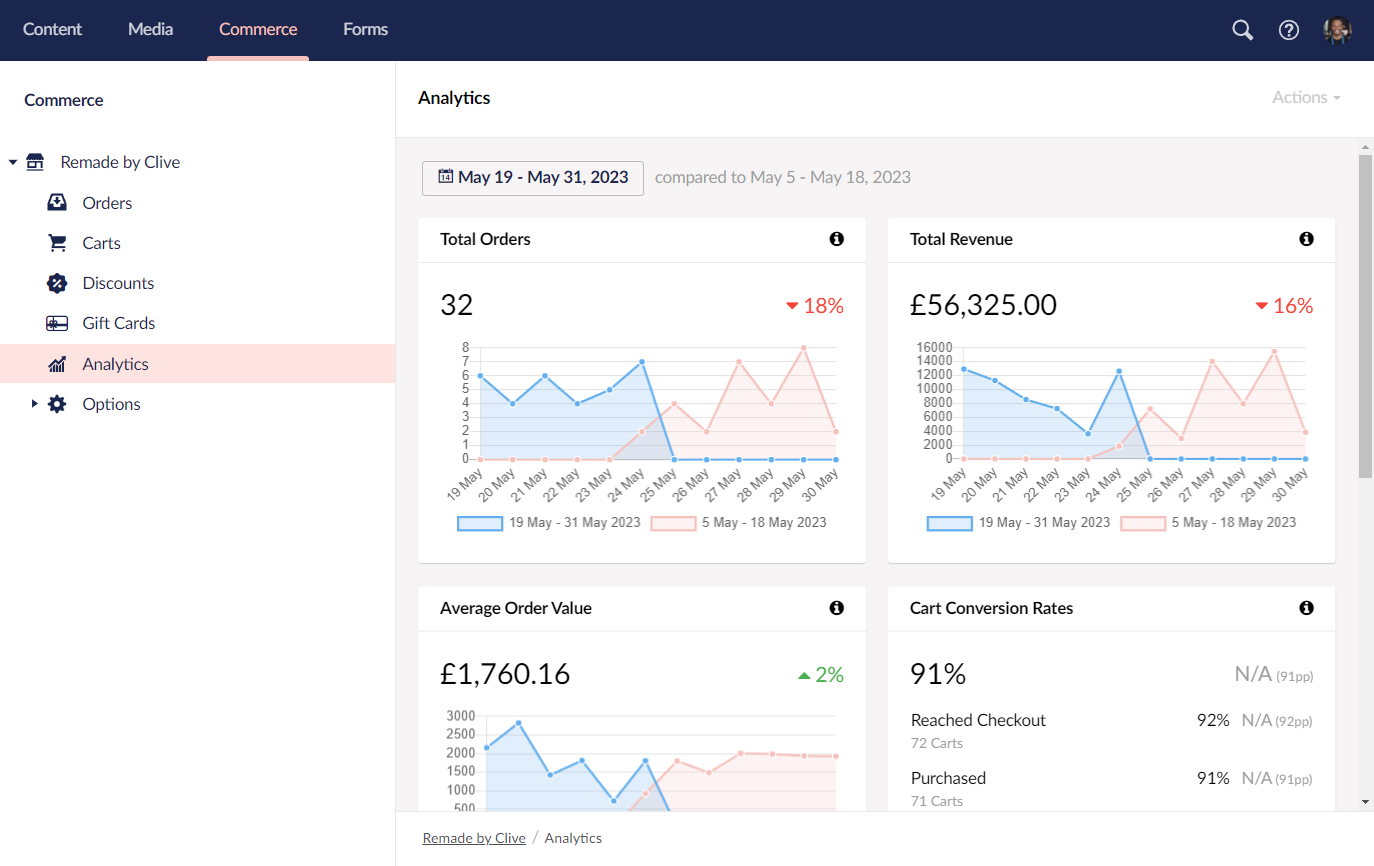 Pluggable 3rd-party payment providers
Umbraco Commerce comes with a number of popular payment providers including:
Stripe ✓
PayPal ✓
Nets ✓
Mollie ✓
Klarna ✓
... ✓
Missing a payment provider for your market on the list? No problem. Umbraco Commerce provides an API for you to easily create your own.
Run sales, campaigns, and loyalty rewards
The built-in Discount Rules and Rewards builder comes with a number of common discounting options:
Product line discounts ✓
Bundle discounts ✓
Shipping discounts ✓
Discount codes ✓
Gift Cards ✓
And it's also completely extendable, allowing you to create your own discounting rules and rewards. 
Multi-market support
Umbraco Commerce also comes with support for multi-currency, multi-lingual, multi-tax rates, multi-store, in fact, multi-everything! This lets you serve different markets from the get-go or grow your business when the need arrives.
And with its wide range of pluggable APIs, you can always extend, customize, and tailor functionality for your online store, creating exactly the shopping experience you need now and in the future.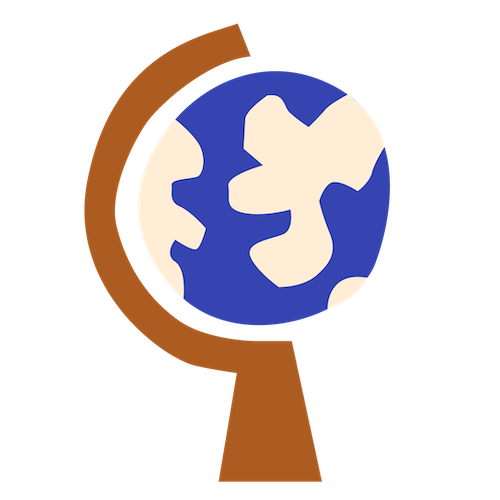 Order Your Umbraco Commerce License Today
The Umbraco Commerce license is available as yearly subscription: €2.388 /year. With one license you can create any number of stores on any number of domains in one installation.

Ready to add Umbraco Commerce to your setup? 

Maybe you have some questions about the product and how it will work with your setup? 

No matter what stage you're at, let's talk and figure out how you can benefit from Umbraco Commerce. 
Daniel and the team are ready to guide you on your Umbraco Commerce needs.