Three awards? Yes. In 2019 Umbraco has won 3 different awards:


The Golden 2020 CMS
Let's start with the latest award: first place (or Gold) in the "Content Management System" category for The Visual Studio Magazine 2020 Reader's Choice Award.
Today, 1st of November, the winners of this award is announced in the MSDN Magazine. MSDN is the flagship publication for .NET developers engaged with the Microsoft developer stack. So for us to win this award - and to be published as winners in this magazine (yep, in print!), certainly made our already fabulous Friday even more fabulous!
We're very happy to receive this award - and the fact that it is the "Reader's Choice Award", of course, warms our hearts just a tiny bit more ❤️ Thank you for the votes!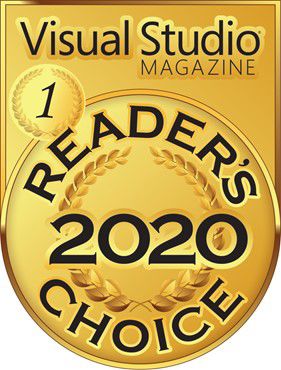 Winner of Future Unicorn Award 2019
A unicorn award - a perfect award for Umbraco, right? 🦄 But we're talking a different kind of unicorn here. 
It's an award which "aims at celebrating SMEs from across Europe that have the potential to become the future European Tech giants. It puts under the spotlight SMEs which have demonstrated to be successful in digitising their business processes and in offering innovative digital products and services."
And back in February, Umbraco founder and Chief Unicon, Niels Hartvig and Director of Support, Jim Jensen, travelled to Brussel in order to receive this honourable award. And it really was an honour - and a surprise.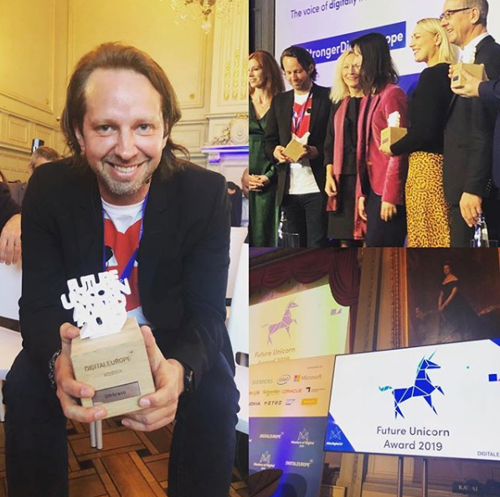 Handpicked out of 35,000 companies across Europe, we were among the 3 final winners. Something we're very proud of. And it was a surprise because, well, we don't see ourself as a "European Tech giant"... but who knows, maybe in the future? At least that's the belief and the prediction by DIGITALEUROPE and why we got this award.
Read more about our Future Unicon Award nomination here. Also, as part of winning the Award, Niels participated in a panel discussion on "How does Europe grow with Digital?" together with Olaf Koch from Metro, Harald Gruber from the European Investment Bank and Lie Junius from Google. You can find Niels' 5-minute pitch for this discussion here.
Best Enterprise CMS
"The CMS Critic Awards were started several years ago in order to fill a gap that was missing in the business software industry. While there have been similar awards in the past that have been given out, none have been truly focused on ensuring fair exposure and opportunity to all players in the market." CMS Critic Awards.
For the 2019 CMS Critics' Award, Umbraco won the "Best Enterprise CMS". 
An award which highlights the fact that even though Umbraco is open source, Umbraco is still being used and trusted by big enterprises. We have customised Enterprise options for both the Umbraco CMS and Umbraco Cloud to ensure that business-critical sites always get the support, guidance etc. they need in order to run their solution as smoothly as possible.
So without knowing, turns out 2019 has been quite an award-winning year for us so far! Something which we're super excited about - and surprised about, because this is kind of "out-of-our-hands". It is though not out of our hands to make sure to provide software which our users love to use and want to keep using. We see these awards as an appreciation and acknowledgement of this work. And let's be honest, it's always nice to be appreciated. 
So thank you to everyone who's voted, nominated or even just use and help spread the word and love of Umbraco 🙏 
And feel free to share the news that you're using an award-winning CMS with your clients, colleagues, mum, etc. 😉