Sarah Howarth
Company name: Method4
Role (Job title): Business Manager
Location: Wales, UK 
Working with Umbraco for: 5-6 years
Currently reading: Gridlinked by Neal Asher
The day-to-day of working with Umbraco
At Method4, I do content editing our website, internal events and training. Everyone is super friendly and helpful, and that's what keeps me coming back for more. We had the pleasure of setting up some big onsite Umbraco training sessions for our team and Andrew Barta flew over from the US to deliver them, he was so enthusiastic, everyone learned a lot and had a great week.
I think everyone is always happy when they come back from any Umbraco event!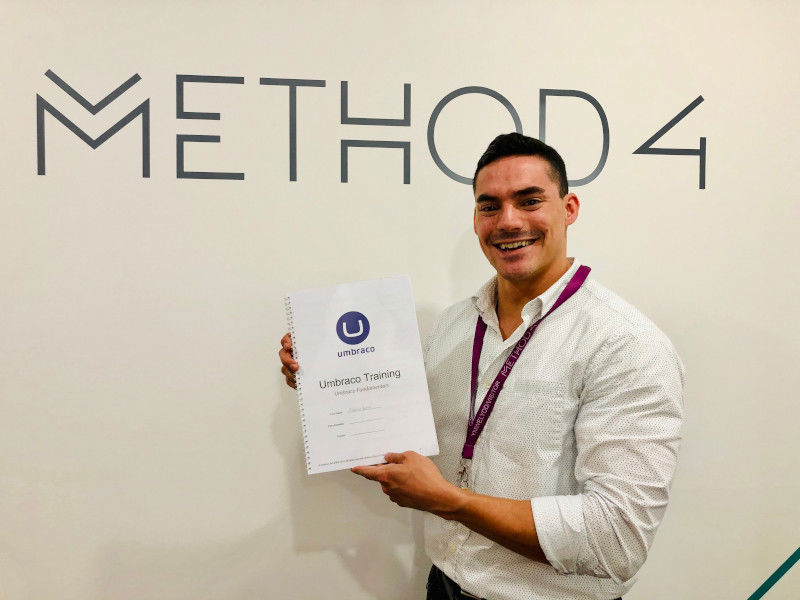 Gathering Welsh Umbracians at UmbraCymru
Speaking of Umbraco events, I also organise UmbraCymru: The Wales Umbraco meetup, and I think our first ever UmbraCymru meetup in 2016 (or UmbCardiff as it was then) is my favourite Umbraco moment. We had no idea if anyone would come; there was certainly some nerves beforehand that we'd be left with empty seats and piles of pizza. But people came, and it was great! People stuck around after the talks and chatted over a few drinks - it was a mix of happiness and relief!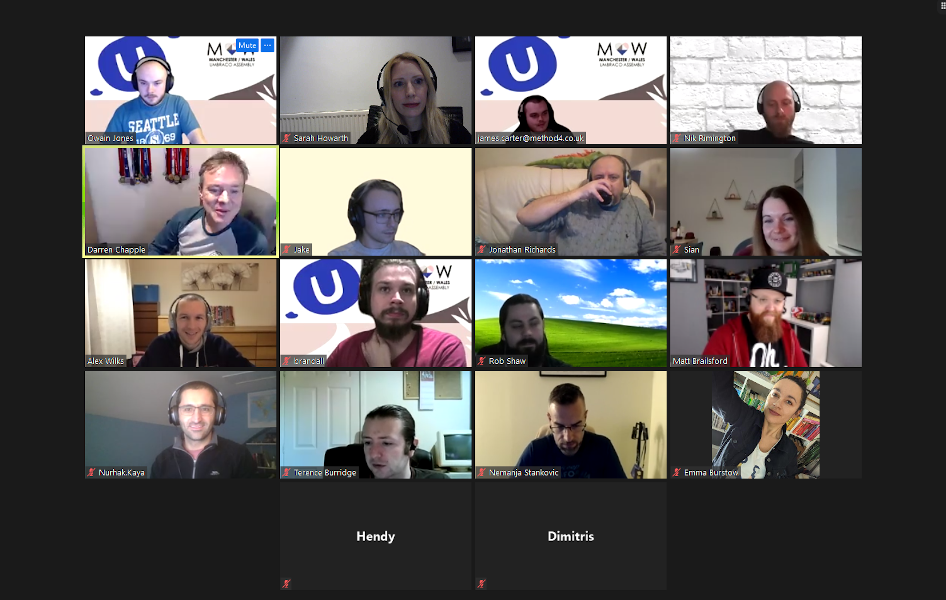 When the pizza piles clear…
My role is really varied (which I love), so I'm working on...lots of things - yikes! 
I've just finished some not so glamorous security audits, but I'm also looking at how fully flexible working can best work post-pandemic.
At home, I've just got a new desk so it's pretty empty at the moment - there is always a coffee on the desk, though! I have my boyfriend's Tom Penny skateboard on the wall for a bit of colour, too.
At work we've got a book club, and we've just started Gridlinked by Neal Asher, I don't even know who the protagonists are yet, so far, I've thought that it was two people who've swiftly died, so I feel like it's going to keep me on my toes.
We've (UmbraCymru) been collaborating with the Manchester and North West Umbraco Meetup alternating virtual meetups - thanks to Rachel Breeze for reaching out to us, it's been great!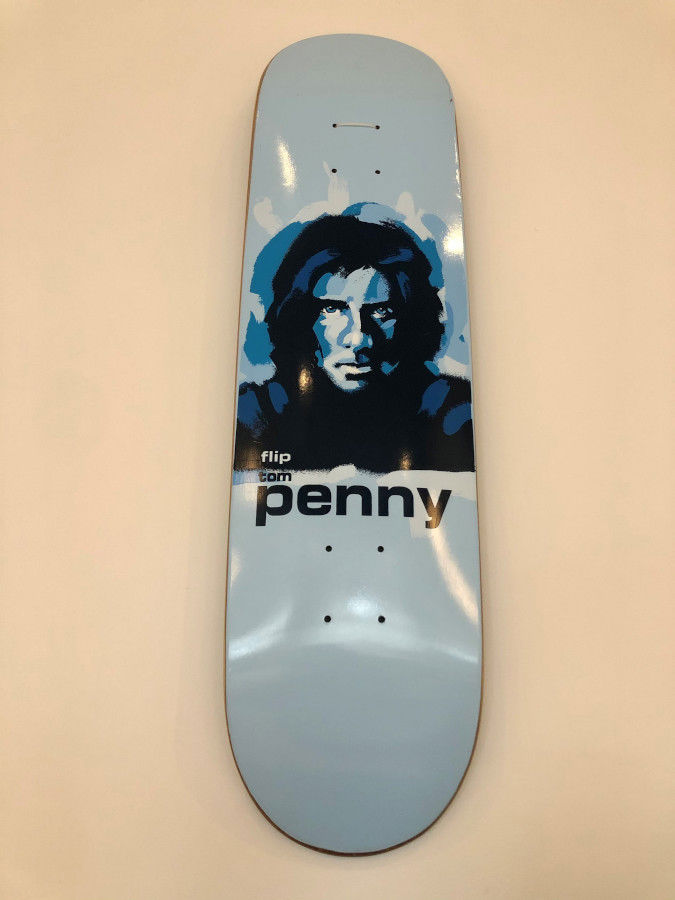 A meal to remember
In February 2020, I did a little trip from north to south Vietnam and ended it in Ho Chi Minh City. We sat on a roof terrace overlooking Ben Thanh Market, eating some incredible deep fried stuffed pumpkin flowers and drinking Saigon beer, it was lashing it down with rain but about 30 degrees and we had no idea that the world was about to descend into chaos. I would love to be back there. 
Come and say 'helô' 
Yes - that's hello in Welsh!
You can find me on Linkedin and on Twitter at @WondermentsofSJ.
__________________________________________________________
Is there someone you'd like to nominate for a uProfile?
Do you know someone who you think deserves some spotlight on their Umbraco journey or difference they make in the Umbraco community? Here's how to nominate a uProfile candidate 🙌