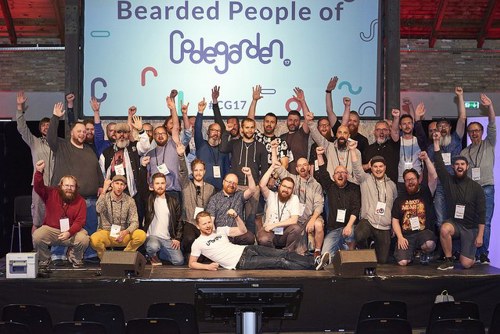 Perhaps there's a bearded uProfile hiding somewhere? 😉
Are you uProfile worthy? 🤔
You probably are.
Whether you've been working with Umbraco for 6 years or 6 weeks. Our goal with uProfile is to recognise the people who are doing amazing work in the community - creating packages, arranging meetups, contributions to the core, helping others etc. It's a H5YR from Umbraco HQ in the form of an individual blog post on the umbraco blog, which we of course will share far and wide on our various media.  
But we also want it to be representing the diversity of the community - from the newbies to the ones with several Umbraco years already in the bag. From the package creators to someone who's just got their first pull request accepted. Truth is, all of you are super important to Umbraco, and uProfile is a great way of showcasing that you can be part of the Umbraco community on various levels.    
Do you know the next uProfile?
Or the next, or the next?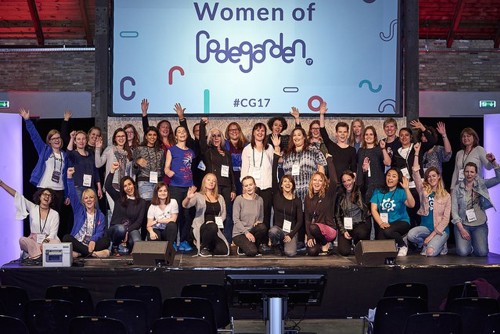 Perhaps you know a woman who'd be perfect for uProfile? 

We have a long list of names worthy of a uProfile - but we'd love to hear your input!
Maybe you want to nominate a colleague of yours? Someone who's helped you numerous times on Our? Someone who's new to Umbraco, but shows great potential and enthusiasm? Or perhaps you want to nominate yourself?
Whoever you have in mind, Ilham will love to hear who it is and why. All you have to do is send her an email with the following info about the Umbracian you want to nominate:
Name:
Email:
Twitter handle (if available):
Why:
We will then shortly select the first 6 uProfiles (for the first 6 months), contact them, see if they're up for it, and then give them step-by-step instructions. Then all you have to do is wait and see who'll be revealed for each month's uProfile 😀
Send your nomination today 💌
If you know someone who'd be perfect as a uProfile, drop Ilham a message and write a few lines to explain your nomination:  
Name:
Email:
Twitter handle:
Why:


Maybe we'll select your nominee.. Or even you? 😉