Full name: Dave Pearcey

Job title: (Full stack) Developer

Company: Pro:Direct Sport LTD

Country: United Kingdom

Time working with Umbraco: 2.5 years
Twitter: @dave_pearcey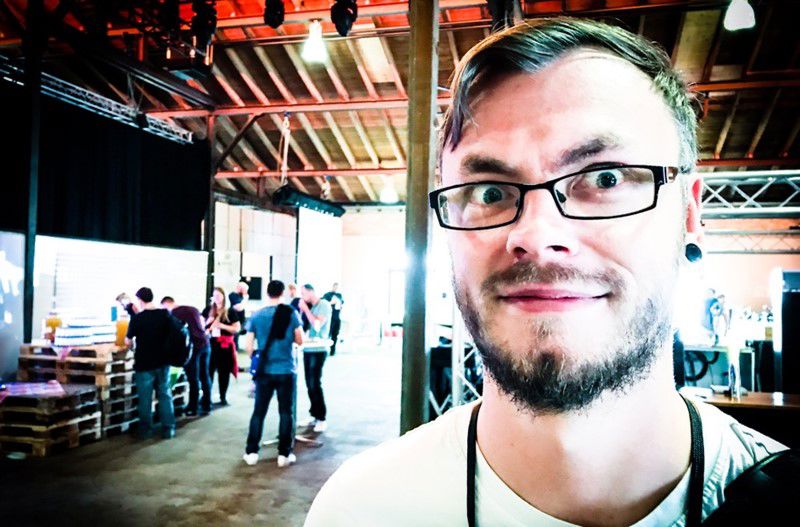 Who convinced you to go to Codegarden 18?
Well, it all started a year ago. My manager asked me why I didn't ask to attend CG17 after having heard about it afterwards. I had deemed it a bit cheeky to ask the company to spend more money on me after they'd already just recently sent me off to get my master certification in Umbraco. Apparently I was wrong and straight away, I asked if I could attend CG18.
Lesson learned: there's no harm in asking!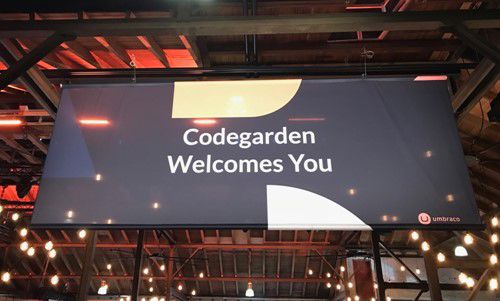 Before arriving - what were you most looking forward to?
Bingo. Yes, probably not the best thing to say from a business perspective, but Rune had told us many stories about the infamous bingo and I was looking forward to seeing that signature Danish humour. It was hilarious and just my type of weird. I felt at home.
That's not all though. I was also expecting the surprise talk on Thursday morning to be an unveil of V8 (which it was!). I was looking forward to hearing about the new developments and changes for the future.

Before arriving - what were your biggest concerns about you going to CG18?
For one, travel. Driving on the wrong side of the road, in a country you don't know was intimidating. Luckily my colleague drove, but it was still… entertaining.
For me it was also facing my social anxieties, knowing that it's expected of me to talk to fellow attendees. That was never an issue when we were there though. Everyone was easy to approach and talk to. Open, willing and genuinely interested when talking with you.

Did you gain something unexpected from participation in CG18?
I got on stage during the open sessions. It took a little (a lot) of convincing from both my colleague and the Chief Unicorn himself, but I did it. Once I'd got over the nerves and was talking about something I was passionate about, it was exhilarating. I would have regretted it if i didn't do it. It's boosted my self confidence drastically. I had so many people coming up to me asking for more information, or telling me how great they thought it was. I know several people are expecting an update from me at CG19!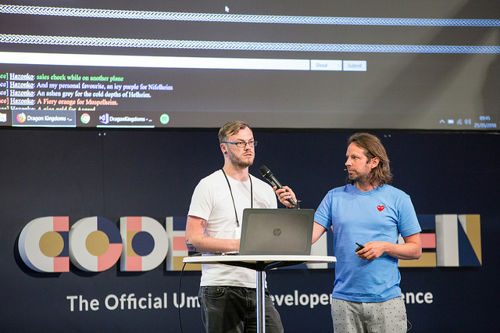 What are your top 3 favourite things from Codegarden 2018?
"Security - Let's have some fun with Umbraco" by Jeffrey Schoemaker. I'm always interested in security and this talk was filled with loads of useful little tidbits I can put into practise.


"Workshop: Umbraco Unit Testing" with Lars-Erik Aabech. In my 12 years in the industry, I've always employed end-to-end testing. To see a different method and learn how to use that method was great!


Last but definitely not least.

 

Getting on stage to roughly 400 people. I've already mentioned this above, but it was easily the highlight of the entire week for me. To get out of my comfort zone and to be so well received was a fantastic feeling.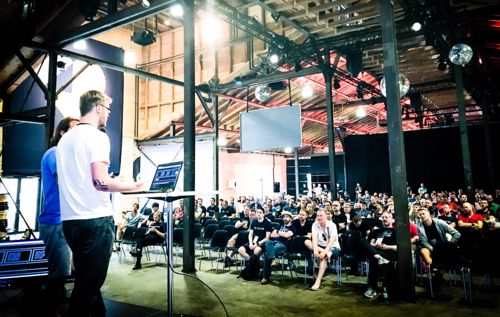 What are your top 3 recommendations for CG19 first timers?
Be sociable. The community don't bite; they're all fantastic, easily approachable, genuine and they want to talk to you too!


Take a breath a let it all in. The schedule is nicely laid out. You're not forced to run around like a headless chicken. Take a minute and let the last talk sink in. Have a drink, grab some fresh air. Relax.


Have fun. The Danes have a great sense of humour. You'll know exactly what I mean approximately 3 seconds into the Bingo!
Will we see you for CG19?
Most definitely. Niels has invited me back, so it would be rude not to accept his offer! Even if I hadn't been given an invitation, I would have begged and pleaded to be able to attend again. You learn a lot but at the same time you get to have some fun while you're at it.

Anything else you'd like to add?
You're all amazing.
"SuperTak" to all the presenters that I saw and of course to the Umbraco team for the Codegarden event as a whole and for all the hard work you continually put into the Umbraco project.
Skål 🍺