A composable DXP allows companies to cherry-pick the best-suited tools and seamlessly integrate them into a unified platform. It enables companies to create a unique digital experience that can easily evolve and adapt to changing customer needs. This approach is highly beneficial as it helps companies to reduce costs and avoid vendor lock-in, as the different tools can be replaced when requirements change. 
The two essential components of a composable DXP are the digital asset management (DAM) and content management system (CMS). Both play an important role in content orchestration and in creating, managing, and publishing content. 
What is a DAM tool?
DAM, or Digital Asset Management is a platform for storing, managing, and distributing digital assets like images, videos, logotypes, and documents. Integrated with business-critical tools and communications channels, a DAM is essential to build an automated machinery for publishing the right digital asset in the right channel, at the exact right time.
The role of the DAM in DXP
In composable DXP, the DAM enables organizations to store, organize, manage, and distribute digital assets such as images, videos, audio files, and documents across various digital channels. DAM provides a centralized repository for all digital assets, ensuring their consistency, accessibility, management of rights, and proper usage across different teams, projects, and channels.
Five important areas of a DAM & CMS integration
DAM systems integrate with other tools and technologies, including content management systems (CMS), marketing automation platforms (MAP), product information management (PIM), social media management (SMM), digital experience platforms (DXP), and more. In a composable DXP, a DAM system is integrated with a CMS to improve the content creation and publishing process. Here are some ways DAM and CMS are integrated in a composable DXP: 
1. Asset Library: A DAM system provides an asset library that stores all digital assets, including images, videos, and audio files. The CMS then pulls assets from the DAM system to create and publish content. Once an asset is updated in the DAM with a new version, it will also be updated in the CMS. This ensures that all assets are up-to-date, optimized, and accessible to the CMS users. 
2. Workflow Management and Automation: DAM systems provide workflow management capabilities that help teams to manage digital assets throughout their lifecycle, from creation to archive. The CMS can access this workflow and automate content creation processes, such as creating and updating product pages, news articles, and landing pages. 
3. Metadata Management and Digital Rights Management: DAM systems enable users to add metadata to digital assets, such as keywords, descriptions, and copyrights. The CMS can access this metadata and use it to optimize the content for search engines and personalize the content for different audiences. 
4. Content Distribution: DAM systems enable organizations to distribute digital assets to multiple channels, such as social media, websites, email, print, and mobile apps. The CMS can then access these assets and publish them to different channels, ensuring that the asset is consistent, up-to-date, and optimized for the specific channel. 
5. Analytics and Reporting: DAM systems provide analytics and reporting capabilities that help organizations track the usage, performance, and ROI of their digital assets. The CMS can access these analytics and use them to optimize the content creation and publishing process, such as determining which content is most engaging to audiences and which assets are most frequently used.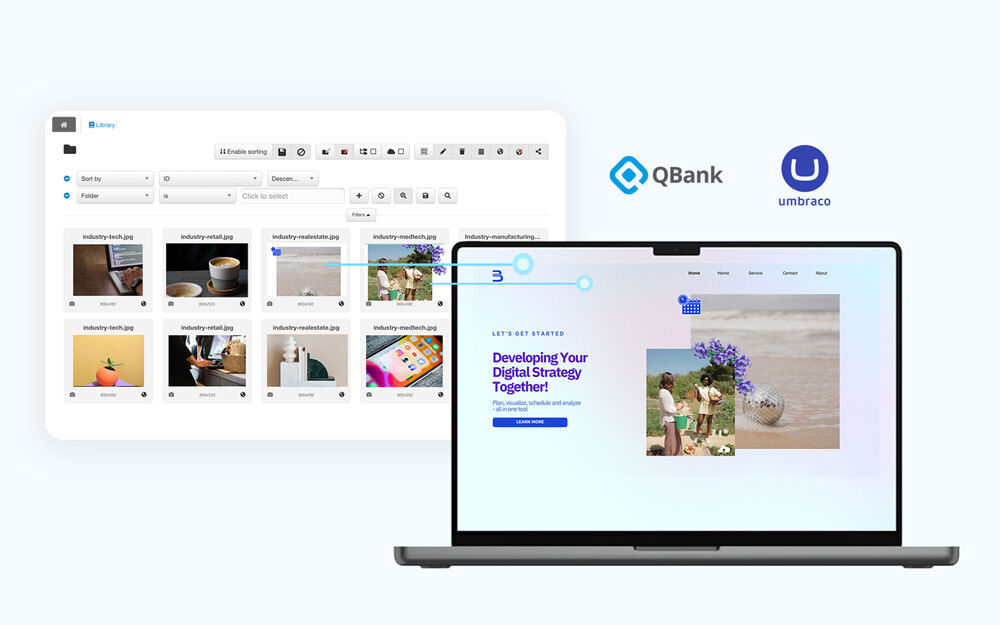 Stronger together
When combined, QBank and Umbraco can help organizations to create a seamless and efficient content creation process. QBank will guarantee that all assets are appropriately tagged, and optimized, and can be easily accessed and shared by different teams.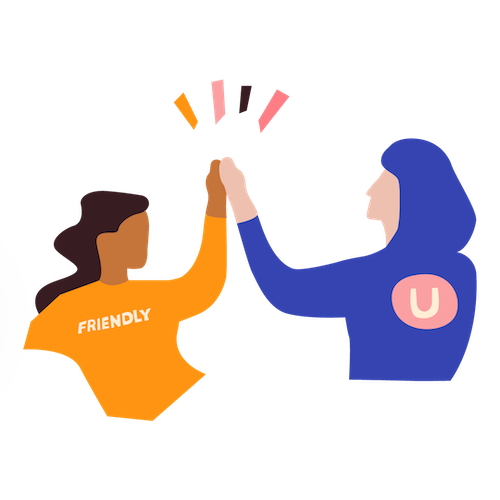 Umbraco can subsequently pull these assets from the QBank and incorporate them into content creation. This not only ensures brand consistency, but also improves the efficiency of the content creation process. 
In conclusion, the composable DXP approach that integrates QBank and Umbraco can enable corporations to create and manage a personalized digital experience that adapts to changing customer needs. By leveraging QBank, organizations can ensure that all digital assets are organized, optimized, and easily accessible by different teams. Umbraco, on the other hand, facilitates the creation, management, and publication of content on the website or any other digital platform. Together, DAM and CMS form the bedrock of a composable DXP that can enable organizations to provide an exceptional digital experience to their customers.