Early bird tickets are officially live - get them before they fly away...
Already know that you're coming? How about saving over 20% on those tickets!?
From now until the 22nd March at 11.59PM, you can buy Codegarden tickets for 750€ (not including fees and taxes), with prices then rising to 950€ on the 23rd March. 
What you can expect from Codegarden 2023
The biggest and best Codegarden ever. And yes, we really mean it. 
This year, we're introducing the concept of 'Codegarden Week', an umbrella term to describe the number of activities and events that take place around - and as a part of - Codegarden. After all, Codegarden is so much more than just the conference. This term will also include The Umbraco Business Summit (formerly the Umbraco Gold Partner Summit), the exclusive event for Umbraco Gold Partners, Premium Tech Partners, and Direct Customers.
In the months leading up to the conference, we will announce exciting activities and events that you can take part in around the conference. These might be things you've come to expect at Codegarden, things you've missed from previous years, or even brand new activities!
What's more, we're expanding! For the first time, Codegarden 2023 will grow beyond the home turf of DOK5000 to further venues in and around the beautiful scenery Odense Harbour. 
Speakers
Already? You bet!
We are thrilled to have some incredible people from the industry lined up to inspire you: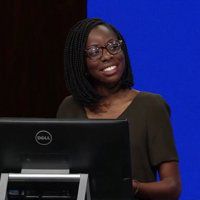 Maria Naggaga - Principal Product Manager at Microsoft .NET Interactive and ASP.NET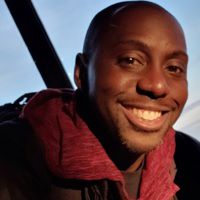 Cecil Phillip - Cloud Developer Advocate @ Stripe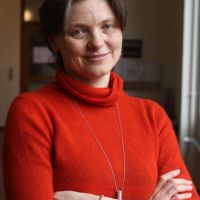 Irina Shklovski - Professor of Communication and Computing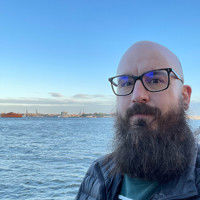 Westbrook Johnson - Sr. Computer Scientist/Adobe, Inc.
Plus, we already have some great people from Umbraco HQ lined up to talk: 
Jacob Overgaard - Frontend Architect, Umbraco
Sofie Toft Kristensen - Docs Queen (Team Lead), Umbraco
Bjarke Berg - Head of CMS, Umbraco
Morten Christensen - Head of Cloud Platform, Umbraco
Julia Gruszczynska - Frontend developer, Umbraco
Last but not least, our Master of Ceremonies for the conference will be Karla Santi, CEO and Founder at Blend Interactive!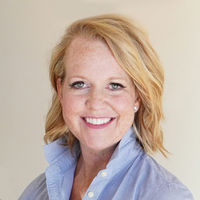 Join the speaker lineup - yes, you!
Speaking at Codegarden is a major opportunity to get your name and face out there, as well as being a platform (literally) to share your knowledge and experience with fellow Umbraco developers and Community members. Plus, who knows Umbraco better than those who work with it every day?
Talks at Codegarden 2023 should be 35 minutes, and fall under one of the following categories:
Technical
Your talk targets .NET devlopers and DevOps with a strong focus on code and the technical part of working with Umbraco. The talk delves into Umbraco and will give any developer an edge in the fast-moving world of the Umbraco CMS.
Creative
Your talk targets web designers and web developers. The audience can expect design-focused talks that might contain HTML, JavaScript, or CSS, but none (or very little) .NET code.
Innovative case studies
Your talk targets anyone interested in real-world examples and case studies, that can inspire the audience and leave them with practical and actionable takeaways.
Developer Life 
Your talk focuses on developer learning experiences and sharing ideas and stories that are engaging, inspiring, and thought-provoking. The talk can cover career stories that inspire the audience and leave them with practical and actionable takeaways.
Do you have another new idea? Let us know! We welcome any new ideas you have for a talk that you believe would be a great fit for the Codegarden stage and audience - just as long as it isn't a promotional pitch and abides by our Code of Conduct. 
Planning your trip
Though the program itself has not been set, we have provided a skeleton program on the Codegarden website, to give you an insight into what to expect from the jam-packed 3-day schedule, and perhaps also begin to plan your trip.
Exclusive deals on accommodation are in place, and you can already book with our partner hotels using the special code "Codegarden23".
For detailed practical information on the venue, travel to Denmark, Covid restrictions, and accommodation, please visit the 'Practical information' page on the Codegarden website.
Our commitment to diversity and inclusion at Codegarden
A diverse environment fosters creativity, knowledge sharing, and innovation - all things that are an integral part of Codegarden.
However, we recognise that there is a harsh under-representation of certain groups within tech such as women, non-white people, and people with disabilities - particularly at tech conferences. 
For Codegarden 2023, we are actively seeking to increase the diversity and accessibility of the event, to provide a safe, inclusive, and fun atmosphere for all who attend.
Read our full pledge to diversity and inclusion at Codegarden
Though we will try our best to create as diverse and inclusive event as we know how, we simply don't have the insight into what is needed from our own attendees. Therefore, if you have any particular needs or requests, we kindly ask that you reach out to us and let us know, and we will let you know what we can do. 
So, will we see you there?
As we often tend to, we're feeling pretty ambitious about Codegarden 2023 being the biggest and best so far.
It's no lie that it's the people that make Codegarden what it is. That's why we want to see you join us in Odense this June, whether you've never been or have been every single year. 
Go on then, get your Early Bird Codegarden tickets, and we'll #SeeYouAtCodegarden!