There's a lot to celebrate from this year's Hacktoberfest ♥
Before we get into the numbers, let's take a second to highlight some of the great events and activities that really took things to the next level:
Candid The much anticipated Umbrackathon wowed us all with a 24-hour Umbraco Hackathon!  The Candid Contributions team blogged about the resulting move of their website to v9 on Umbraco Cloud.
Another weekly Discord hackathon was arranged by HQ'ers Emma and Sebastiaan and it became known as UmbraCollab Thursday and continues running still! 
Also on the Discord server, we saw Paul Seal pop up a few times doing a live lunchtime hack with some help from the people in the chat helping out. Collaboration at its best!
If you've got your eyes on the prize, you can jump straight to the swag. Otherwise, let's see what you've been up to this Hacktoberfest...🥁
The Numbers
Total unique contributors
New contributors to Umbraco repos
This year we didn't just have a great number of contributions to celebrate, but the sheer quality of those contributions! 
Hacktoberfest can be notorious for people coming in to fix a spelling/grammar error to earn their free swag, which wasn't really fair for all of those who put some real effort into their contributions.
We've been raising the bar to make sure we highlight the really helpful and friendly (and swag-worthy!) contributions, and you've stepped up to the plate: all of the CMS / API documentation updates we had incoming were of high quality and meaningful for a better understanding of how the different parts of Umbraco 9 work and fit together.
Contributions
Umbraco 9
This year the focus was on Umbraco 9 and we certainly had a great bit of fun with the incoming pull requests in October! We were super excited to get some Cypress test contributions, these acceptance tests make sure that we didn't break anything while clicking around in the backoffice between releases. Jesper Mayntzhusen really got a feel for those tests. 
None of the fixed bugs were showstoppers for Umbraco 9 but getting all these improvements into 9.1.0 markedly improved Umbraco already in its first minor release.
We're very happy that 40% of the incoming pull requests during Hacktoberfest made it straight into the v9.1.0 release and that we merged 70% in October alone. Currently, we have about 45 left to close for the CMS repository.
See the full list of contributors
UX and UI updates
The biggest focus area for most people however was UI and UX updates. This is the one area where you could "cheat" this year - you were allowed to make changes to the backoffice in version 8. That's because these changes can be directly merged up to v9 and don't need to be changed for dotnet 5. 
However, there were also many Umbraco 9 changes. 
improved Linux support, 
those sneaky small bugs (that weren't discovered for the 9.0.0 release) got fixed, 
translations got a lot of attention,
the general developer experience was improved, 
SMTP settings amended, 
debugging experiences were improved,
performance issues addressed. 
See the full list of contributors
Packages
Total pull requests to participating package repositories: 79
Just like last year, we also encouraged Umbraco package authors to participate in Hacktoberfest, any pull requests to participating package repositories would also count for Umbraco's Hacktoberfest.
Umbraco repositories contributors
A big H5YR to everyone who contributed!
| | | | |
| --- | --- | --- | --- |
| Jan Skovgaard | ⭐ Corné Hoskam | Markus Johansson | Patrick De Mooij |
| Bjarne Fyrstenborg | Steve Morgan | Lennard Fonteijn | ⭐ Matthew Care |
| ⭐ Jesper Mayntzhusen | Jason Elkin | Chriztian Steinmeier | Matthew Hart |
| Søren Kottal | ⭐ Lewis Hazell | Sumit Kharche | Anders Bjerner |
| ⭐ Rick Butterfield | Owain Williams | Kevin Meilander | Erik-Jan Westendorp |
| Büşra Şengül | ⭐ Bart de Meyer | ⭐ Frederik Andersen | Jeavon Leopold |
| Callum Whyte | Blake | Dennis Adolfi | ⭐ Ibrahim Muhammad Nada |
| Paul Seal | Laura Neto | Jose Marcenaro | ⭐ alevak09 |
| ⭐ Owain Jones | Dirk Seefeld | Daniel Shuy | Louis JR |
| Carole Rennie Logan | Jacob Overgaard | Doug Moore | Michael Latouche |
| ⭐ Andreas Kristensen | ⭐ Jamie Townsend | ⭐ Brian Popow | James Dartnell |
| ⭐ Andrey Karandashov | ⭐ Harry Gordon | ⭐ julian-code |   |
| David Sheiles | Matthew Darby | ⭐ Ambertvu |   |
⭐ = First pull request
Package repositories contributors
| | | |
| --- | --- | --- |
| Lee Kelleher | Richard Ockerby | Aaron Sadler |
| Dave Woestenborghs | ⭐Johan Plate | Büşra Şengül |
| Jannik Anker | Warren Buckley | Mike Chambers |
| Matthew Wise | Axendo | Kevin Jump |
| Lotte Pitcher | Laura Weatherhead |   |
⭐ = First pull request
On behalf of the package authors involved, a big thank you to the people above plus Owain Jones, Jeavon Leopold, Erik-Jan Westendorp, Kevin Meilander, Harry Gordon, Paul Seal and Jason Elkin for your contributions to the Umbraco packages eco-system. Much, much appreciated! 🤩
A special welcome to you, new contributors!
From the stars above you might have already noticed: we were lucky enough to attract many brand new contributors. 
There's 19 brand new contributors and we hope they will return for more! Welcome to the contributing club Matthew C, Jesper, Rick, Ibrahim, alevak09, Owain J, Corné, Lewis, Frederik, Lewis, Bart, Andreas, Andrey, Ambertvu, Harry. Brian, Jamie, julian-code and Johan Plate! H5YR 💪
But wait- where's my swag?
Don't worry, we won't let you go without an update. 
Notifications on GitHub will be sent soon with a link to fill in the form, but you can already start filling it in now based on your github username.
Additionally, we have started by donating 261 trees to celebrate each of the Hacktoberfest contributions, and on top of that we'll plant a tree per month for people who choose to forego the swag.
If you haven't already seen, we've currently planted over 7000 trees(!) already, and thanks to you there will be even more coming! Read more about what the tree planting actually means.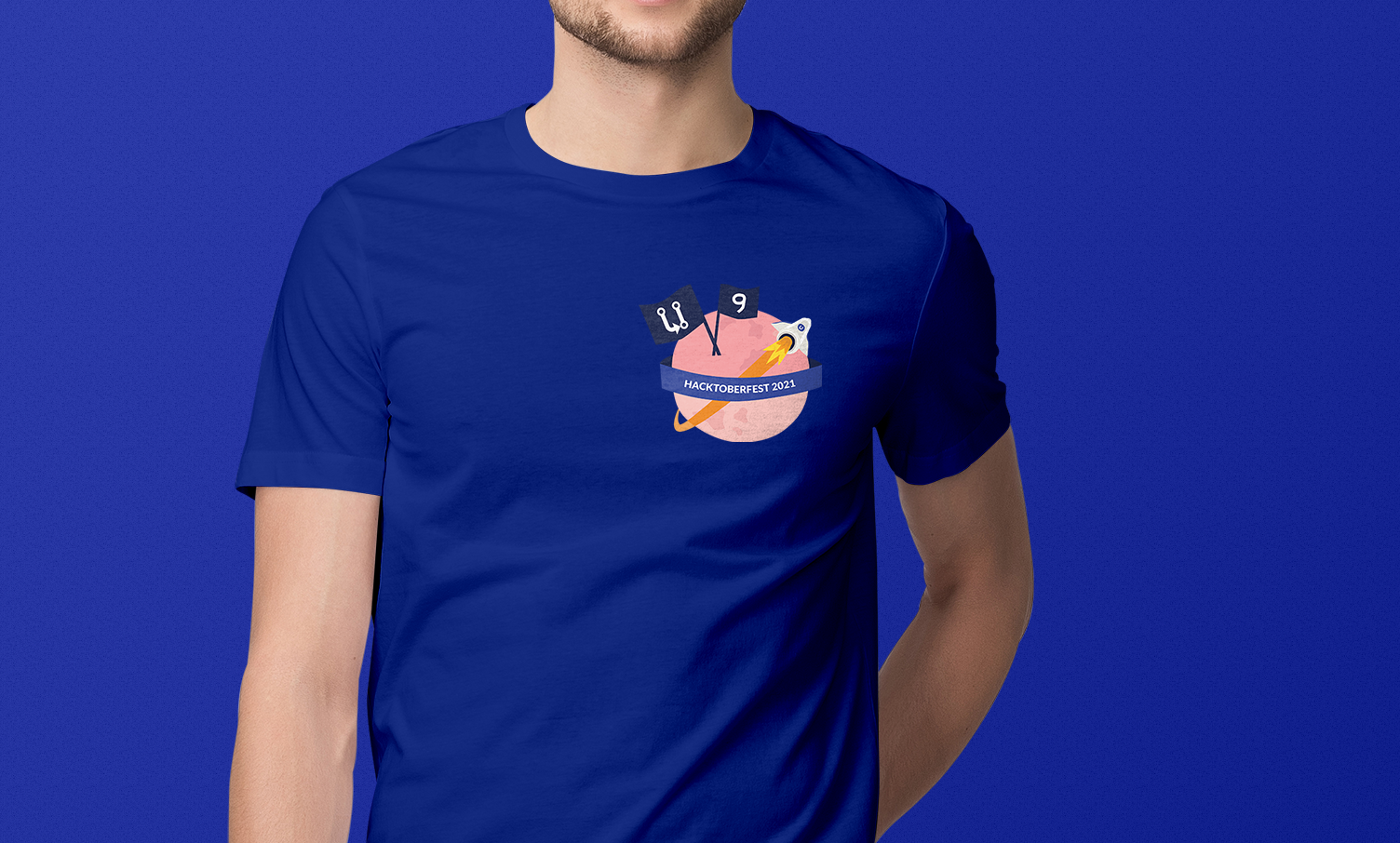 And that's that! This year has been a pleasure - thank you and H5YR to everyone who has gotten involved. 
Until next year! 👋