What makes a website successful?
It depends on your goals. For example, a case could be made for strong performance, low downtime, great content, or beautiful design. Or, in a truly ideal case, all of the above.
When it comes to public sector websites, though, there's one factor that trumps all the others: how well it serves the public and meets their needs.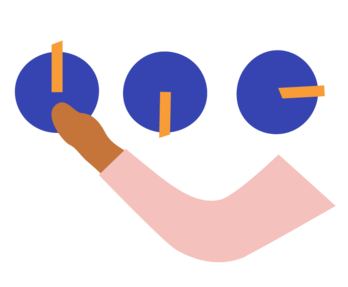 Making the public happier
It's no longer good enough when public services are simply available online and, well, work. The recent years - which confined us to our living rooms and forced our lives into the digital sphere - brought a shift in what we understand under "great user experience".
According to Deloitte's take on governments' digital transformation, public sector organizations shouldn't just react to citizens' needs (in other words, wait until they have submitted a form or asked for a service).
Users expect a personalized, frictionless experience that anticipates their needs. They want a smooth process that doesn't require them to jump through endless hoops on a clumsy website that makes it nearly impossible to find what they are looking for - and, to top it off, doesn't work at all on a mobile.
But if public sector organizations want to come through for their users with a neat front end that works like a well-oiled machine, they should start by looking under the hood.
They should start by picking the right content management system that will make creating a truly user-friendly website (and their lives) easier.
But what to look for in a CMS?
With the help of Tulsa County and Cherokee Nation, our end clients in the sector, we've identified the top things that a good public sector CMS should offer you. Here are the five questions you should ask yourself while shopping for a new CMS: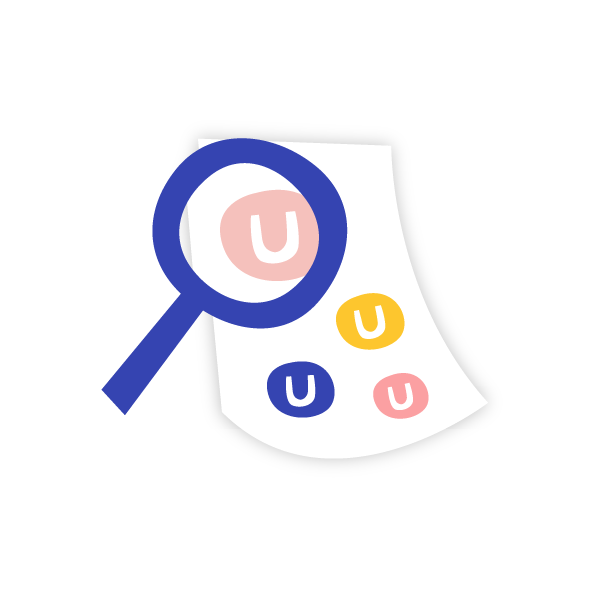 How easy is it for my team to work with the tool - and for the users to browse the website?
Having a CMS that is intuitive and easy to use for all your team members - regardless of their technical background - is a victory on all fronts.
Empowered editors able to make web content changes without developer involvement will ensure that crucial, time-sensitive information will appear on your website as quickly as their typing speed allows. This is good news for the public who expect nothing less than immediate access to information - especially from their government, municipalities, or other public sector institutions.
And if your developers don't have to be involved in publishing content, they can focus all their time and efforts on making sure your website is easy and frictionless to navigate, the search functionality is as strong as it gets, and it's a breeze for users to find what they are looking for.
Win-win-win.

"Besides our public users and developers, the new website was a completely different experience for our content editors and people who use the backoffice. It's simpler for them to go in and update the content without being dependent on developers to make changes. It's important for the public to be up-to-date on what kind of services we offer, and us being able to update our content quickly and easily makes it a lot easier for them to access current information."
Will it help our web accessibility compliance?
Accessibility is (and should be!) top-of-the-list for all websites - but even more so when it comes to the public sector whose purpose is to serve the wide public.
In the United States, for example, local governments must comply with Web Content Accessibility Guidelines (WCAG) and Section 508 of the American Disability Act (ADA). Meeting the standards is easier with a CMS that puts you in control of everything from content to colors, and allows for customizable requirements in the back end. These will make sure that accessibility compliance tasks such as inputting alternative text for images and choosing the right header type will be a natural part of your editors' workflow.
Quite simply, having a CMS that helps you ace accessibility tests not only covers your back when it comes to legal requirements; it ensures you have your users' back. All of them.

"We had an ADA-standards audit and there were many things we would have to fix. Part of the plan was going to Umbraco and configuring the back end to force users to fill out the correct information, for example putting in the ALT text for images. Umbraco helped us in a very positive way to fix the accessibility issues we had."
What tools can I integrate with the CMS?
While a good CMS is a foundation, you can't build a house a good website without an entire toolbox - but filled with tools that you prefer to work with, not those that someone else chose for you.
Pick a CMS that allows you to seamlessly integrate all your tools, services, and channels into one solution that matches the needs of your users - whether you need a bill-paying service, agenda builder, or a reservation system.
To put it simply, pick a CMS that takes the composable DXP approach.
This way, you won't depend on a single vendor for all your integrations. You'll have the best of all worlds, integrating your tools of choice with the CMS that won your heart. And if you ever change your mind or your needs shift, there will be no vendor lock-in preventing you from changing or adding new technologies.

"A lot of our sites were separated, it was harder to integrate everything into one spot. One of the big things we wanted to accomplish was making sure we had everything in one place. We integrated Umbraco with some of our other custom applications and systems, which has been really great. Trying to import any outside information before was like pulling teeth. It was a lot easier now to pull information from a different source and have it continuously updated."
How cost-effective is the solution?
An important reminder to keep in mind: high-quality does not have to mean expensive. If your website budget is limited, channel those funds into creating the best solution for the public - don't spend a fortune on a license for a software option you won't use to its fullest.
Instead, pick a vendor that will let you start on the level of service you realistically need and will scale alongside you as your needs grow - or don't. Predict your costs at all times and don't worry about breaking your budget or finding unpleasant surprises on your bills.

"Choosing Umbraco was a team effort. We obviously had our developers looking at the solutions because they are ultimately the ones who are going to work with it and implement it. We also had a committee looking at different products and evaluating what would be a good long-term solution. Part of the committee's decision was also looking at long-term costs, for example of support. And we felt the Umbraco platform was the best choice."
Can I get support when needed?
You're providing crucial information or services for the public, and your users rely on you.
To reduce downtime and resources spent on solving technical issues (not to mention your stress levels!), go with a CMS that offers you the possibility of direct support.
Gain more experienced eyes on the problem, more helpful hands on the solution, and more peace of mind that whenever the sailing isn't exactly smooth, you're not alone and will be out of the rapids quicker.

"Umbraco Support is great and fast to respond. Even though there is a seven-hour difference, if I send a ticket in at four o'clock in the afternoon here, when I come in the next morning, there's usually an answer. We got access to Support for our peace of mind. Many public sector entities don't have a lot of extra funding, so some opt for the free services. But free is good until something breaks."
What's next?
Choosing the perfect CMS for your organization is not an easy task - there are so many options! But hopefully, it will be less daunting if you consider them through the lens of these five questions.
Why don't you start with Umbraco?
You've already heard from our clients - read more on why our professionally-backed, open-source software is a top-notch CMS choice for public sector organizations around the world!