A bit of history
As Umbracians we certainly don't have a lack of channels to talk to each other. We congregate on Twitter, Our Umbraco, Instagram, Reddit, Facebook, and several Slack channels. So why should we add yet another channel to the mix?
Over the years we've seen a large desire in our community to be able to connect through real-time chat. For that purpose, a community Slack workspace has been set up by community members. We also have a Core Collaborators Slack workspace set up to help the Core Collaborators team communicate with community members who are interested in specialized topics like Models Builder, Examine, load balancing, and so on. 
What are we missing?
We love the energy and passion of people in the Slack workspaces but since it is cost-prohibitive to turn them into paid workspaces, any messages in there will disappear over time. In fact, the more active, the faster they will disappear due to a 10.000 message limit on each workspace. When messages disappear, valuable information that could help people out gets destroyed.
Apart from the inability to create an archive, Slack is also a very closed environment. In order to get in, you need to be invited. This problem is fixable by setting up a little invite site, but it's not exactly discoverable nor friendly. In fact, the Core Collaborators Slack invite site broke a few months ago and we haven't had a chance to replace it with something new yet.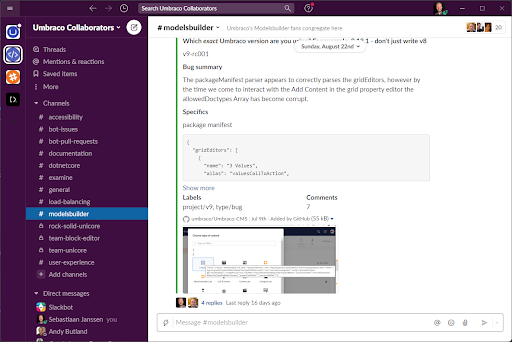 In the meantime, we attended conferences around open source, community and managing and channelling community input. It became clear that many open-source communities are gathering on Discord servers for real-time collaboration, and it got us thinking about the viability of doing the same for the Umbraco community. 
The future is now 🚀
Throughout 2020 we've been getting some experience with the way that the Candid Contributions team set up their Discord server and how well it worked for collaboration during their hackathons, while at the same time fostering social connections between community members.
We think Discord offers it all: unlimited message archive, strong moderation features, an extensive API for us to hook into to aid in discovery of the community activity there, bots that can easily help automate many interesting things.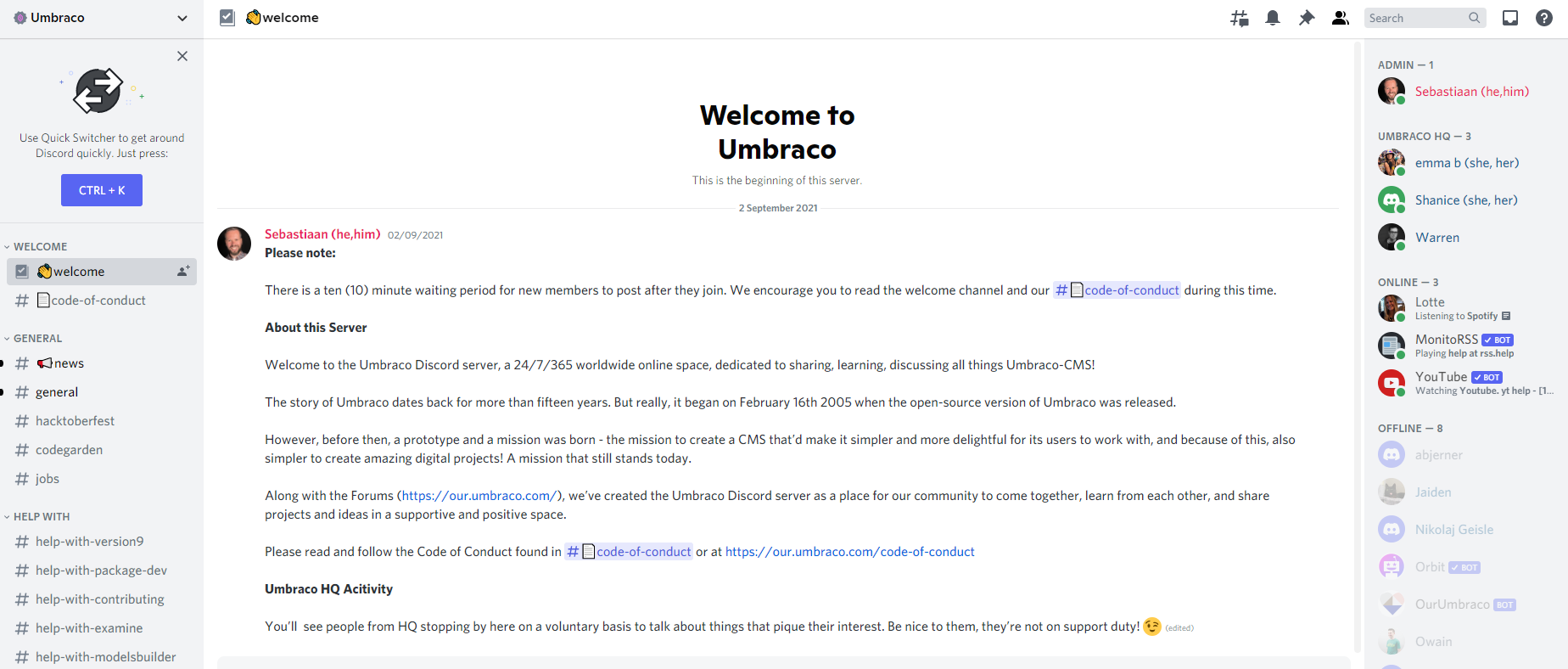 It's important to note that we didn't "just" want to launch yet another communication channel - such a channel has to make sense for us to maintain and it has to add value to the community as a whole. 
We also don't wish to replace the existing, independent, community Slack. It's a joy to see people interacting there, but its limitations make it unsuitable for an HQ channel. So if Discord is not your thing, then by all means, stick with what works for you 👍
However, we will be encouraging the people who are in the (currently quite exclusive) Core Collaborators Slack workspace to move over to the new Discord channel, which will soon replace it entirely.
Lots of features already waiting for you
When you join today you'll already find a few areas of interest: 
    🗨 General chat around Umbraco, news, Codegarden, Hacktoberfest and other Umbraco subjects (a bot posts new YouTube content, Umbraco blog posts, community blog posts, community podcasts, etc. automatically to keep us updated on all things Umbraco)
    ☝ A help section for discussing Umbraco features you need help with
   💬 A "topics" area for discussions around certain topics you have something to contribute to
   💻 GitHub activity on the CMS repo, bots will let you know what's happening on GitHub, follow the very latest changes 
   🎶 A channel where we can play music together (you'll find this under #be-the-dj)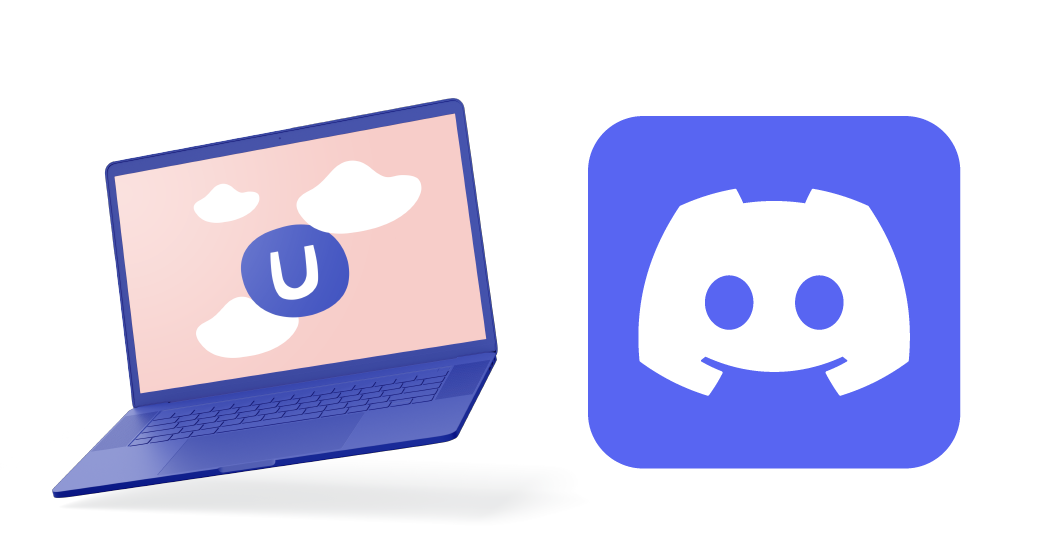 You'll also see people from HQ stopping by once in a while on a voluntary basis to talk about things that pique their interest. Be nice to them, they're not on support duty! 😉
Additionally, we have plenty of ideas for future integrations and, most of all, we want your help building on this foundation and shaping our community space together! In fact, we know there are people in our community who have a lot more experience maintaining a Discord server than we do, so we'll rely on their valuable input. We'll continuously update the channel's page on the Community site when new features are added.
Last but not least,  the Discord server is of course governed by our Code of Conduct and we expect everyone to behave themselves to preserve and strengthen our already Friendly community.