Introducing the Monthly Meetups Memo!
We're starting a new feature right here on the Umbraco blog, with a rundown of the previous (and following) month's meetups!
The monthly blog posts aim to be a forum to inform and inspire meetup organisers in how to make the best out of their meetups, and highlight the great work that they do! 🙌
Is it just for meetup organisers? Not at all! These are for anyone and everyone who is interested in attending meetups - to see what it's all about, or what you're missing out on 😉
"I like the idea of a 'Meetups memo'! For me, especially after our first Meetup since 1,5 years it's to reconnect with the community. It's been too long since we've heard each other since we had the chance to talk about Umbraco and what's going on."
Joke Van Hamme, Co-organiser of the Belgian Umbraco User Group (BUUG) meetup
October's meetups
It's already the end of October, and it means we get to celebrate all the great meetups that were hosted this month. Did you join any of them?
H5YR! to all meetup organizers who are doing an amazing job, planning and hosting meetups!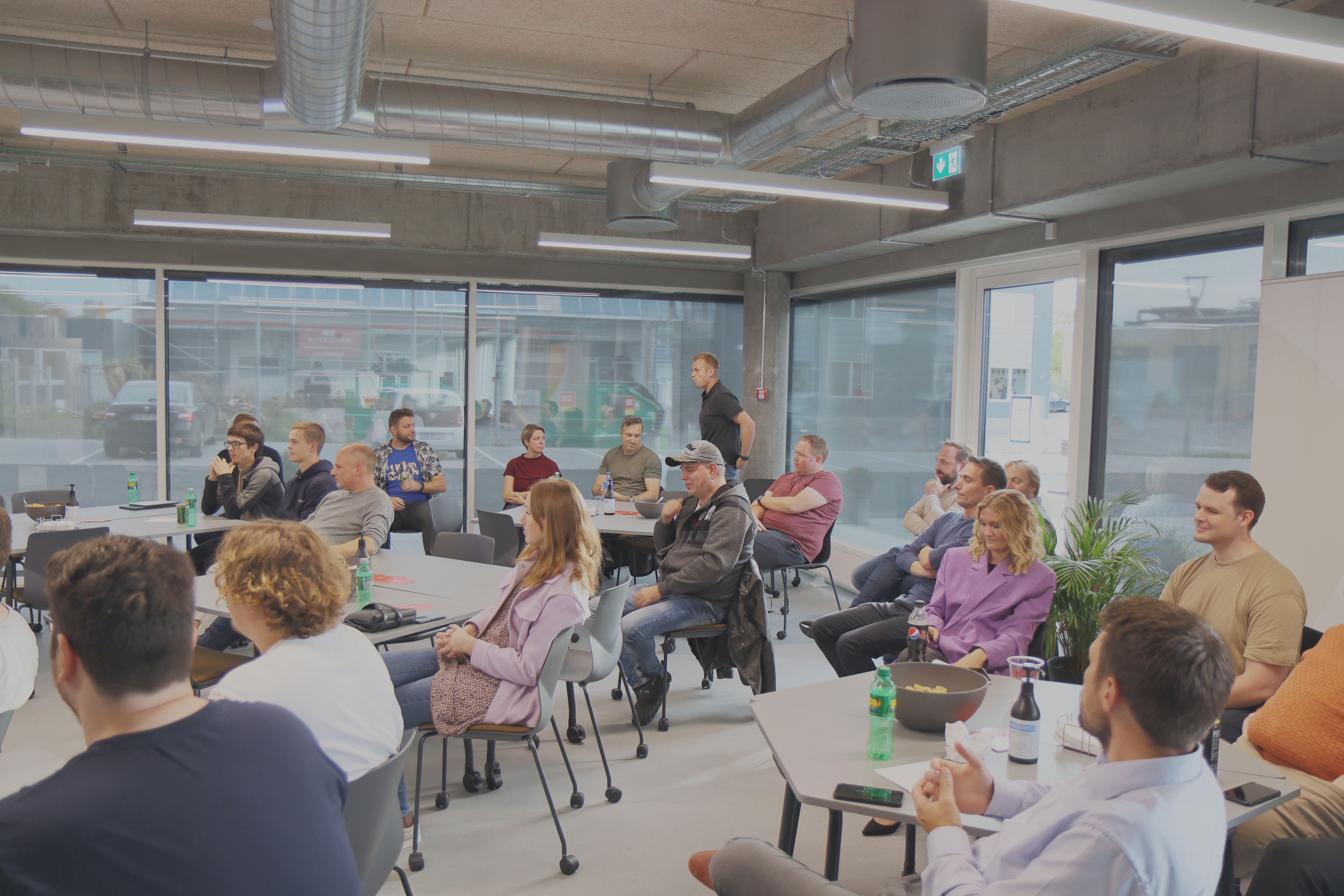 Attendees gathered for the Umbraco DK meetup
"(Joining a meetup is) to be reminded how friendly, wonderful and inspiring the Umbraco community is! Meetups provide knowledge, sharing and learning opportunities, of course; but to me it's connecting with other Umbracians that I really appreciate. I consider myself very lucky to be involved with Umbraco London: we get to do this every month!" 
Lotte Pitcher, Co-organiser of the London Umbraco Meetup Group.
Upcoming November meetups
...which you can already mark in the calendar 😉:


"Aaron Sadler & UmbHost: Removing the myth that Umbraco is expensive to host" hosted by Umbraco Leeds Meetup, Tuesday, 2 November 2021 - RSVP


"Migrating v9 packages - learning by Dave" hosted by the Belgian Umbraco User Group Meetup, Tuesday, 16 November 2021  - RSVP


"Umbraco Monthly Meetup" hosted by the Manchester and North West Umbraco Meetup, Thursday, 18 November 2021 - RSVP
All 3 meetups will be hosted online, which means that you can join from anywhere 🙌
Keep an eye out for more upcoming events, as more might be added 👀
Trine's Tips & Tricks
Did you know that Meetup provides loads of inspiring resources, like blog posts, articles and podcasts?
Their blog "Community Matters" is filled with different stories and blog posts, with a specific section called "Organizer Guide" which might be interesting to many of you.