Hello everyone! 😁
My name is Anders and I am currently in the fifth and last semester of my Computer Science education at UCL in Odense, Denmark. I also just started my internship in the SWAT team at Umbraco HQ!
As part of the SWAT team, I support our clients and community daily with everything from technical issues in the backoffice to changing their registration date for Umbraco training courses. There aren't really any limitations either for the challenges I work on or the trust and support I get from my colleagues to do so.
My journey to Umbraco
My search for an internship started during this last semester, and for a couple of months, I communicated with a variety of companies. A lot of them sounded exciting, but there was something different about Umbraco. 
When I applied for the internship, I looked around at Umbraco's website for inspiration and knowledge. One of the first things I stumbled over was a video presentation of Umbraco with a house tour of the office, and some of the first things I noticed were an inflatable unicorn and bunny costume 😂 For me, the vibe of the company was clear.
Umbraco's personality and nontraditional ways of doing things certainly set them apart from everyone else I looked at!
My love of computers
Since I was a little kid, I have been a technical fanatic. 
Even though I loved to play football and spend time outside, I also had a big love of computers. My dad was into computers, and I was sure at that time that he was the founder of Microsoft (maybe I still am 👀). 
He helped friends and coworkers with troubleshooting all the time and built a computer for me when I was very young. (This was back in the late 1990s, so if you are Gen Z, you'll be surprised how few people were comfortable with computers back then, at least in my area, a little town called Næsby just outside of Odense, Denmark.)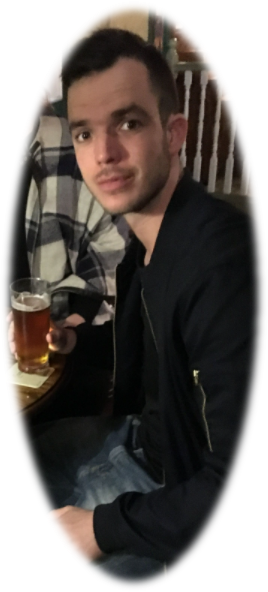 Then, my hardcore gaming career started with Lemmings, Commander Keen, Command & Conquer, and Age of Empires, but I also played FPS games like Doom, Duke Nukem, Wolfenstein 3D, and many more. But then I met Counter-Strike and oh boy, it was love at first sight. 
I played for many years, and I'm sure if I stayed active in the community, you would see me on TV with the rest of the Astralis team (the Danish esports team best known for their Counter-Strike Global Offensive). Jokes aside, I was actually pretty good. 
Now, my gaming career is taking a humbler backseat as my passion for software development grows.
My greatest loves
In my spare time, I love going to the gym, although I'm neither a fanatic nor in good shape 😒 I love a cold beer, steak with sauce, and my biggest love (hopefully, my girlfriend Cæcilie won't read this), is chocolate! 
Besides weightlifting as a hobby for the past 15 years, I love to spend time with my girlfriend, family, and friends - and of course, to watch football, especially the best team on the planet. I don't have to specify; I'm sure you know which team I'm talking about, but if not, maybe some of you fellow football fanatics can recognize the beautiful stadium in the picture below.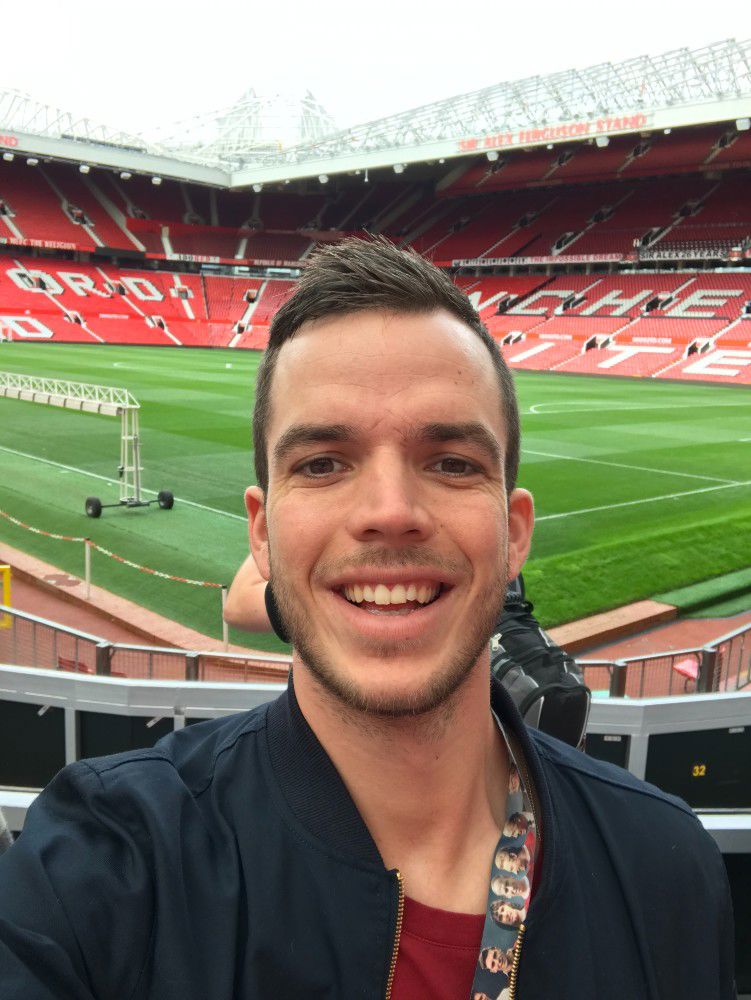 If anyone else is into football or just wants to say hello, please feel free to stop by and poke the tall guy in the SWAT area 👋
Oh, I forgot one thing - I am going to be a dad in November, and I am freakin' excited!
(So any tips on adapting to zero sleep will also be nice 👍)