What's new at Unicorn Square? 📰

Meee 🤩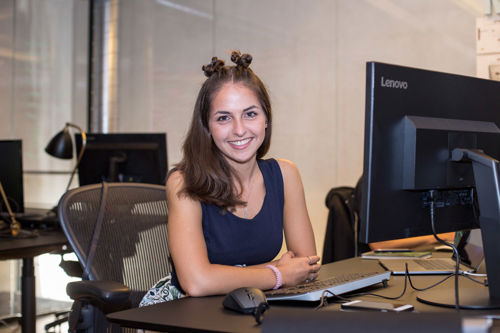 Heyho,
Computer Scientist here!🧐
I'm a 21-year-old girl (quite a newbie in the 21 years' club), studying at UCL Erhvervsakademi og Professionshøjskole (University College Lillebælt) in the beautiful city of Odense.
Often meeting people's smiling faces or getting small jokes about calling myself "a Computer Scientist"! Even better - being a female computer scientist! 🤓 But, hey, that is the funny reality when you choose to be a student studying Computer Science these days (hopefully that will change soon! 😉). You should follow your heart - and that's what I do!
I have just started my exciting journey into the world of Umbraco 🦄 - I am the new intern at the D-Team (viz. Core sub-team) 👩🏽‍💻 As part of this team, I will help to make the Umbraco CMS better and I hope I can get to dive into the world of security as this is a great interest of mine, hence my title ""Core Plus security Umb-trainee" or CPsU 😉 


I haven't been here this long, but I can honestly say that the feeling of going to HQ every Monday-Friday brings a smile on my face when I wake up in the morning ☀️ I've had a little taste of the official on-boarding program and I've even been given a friendly buddy (Mikkel is a very helpful buddy, by the way 🙌 ) - I have been to many sessions, a few Umbraco certification trainings, Friday bars and I am sure there is still more to come 😍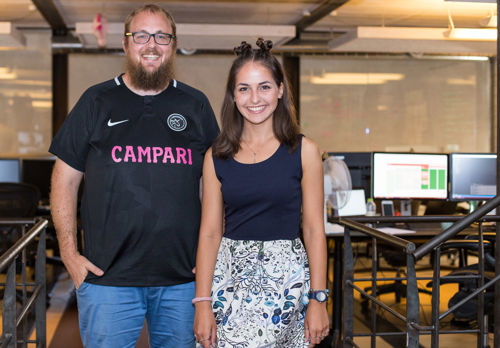 Intro to Elitsa! 🎬😜
Almost 2 years ago I landed in Denmark from the far far away capital of Bulgaria, Sofia.
🇩🇰 What brought me here? The Danish liquorice! (Haha - jokes aside) Many different factors were showing me the way to this great Nordic country (always loving the vikings stories before going to bed).
It was a complete 180-degree turn in my life - coming to a new country, without knowing anyone, freshly finished high school. Great! (That's what you do when you seek challenges, don't you?)
Luckily, around 97% of the people I met here in Denmark could speak English, so I could easily ask what is 'rød kød med fløde' (so, apparently, it's "rød grød med fløde", but I find both sentences just as hard to pronounce and they do both make sense in a way... 😅)
Now, 23 months after, I am having a great time here, amazing friends, a lot of projects, pleasant work and now something more…

My passions 💃🏻+💻
It started about 10 years ago.
I was walking down the street with my mom and a nice lady stopped us wanting to promote some activities she was in charge of. That moment was my first meeting point with Latin American and Ballroom dancing (love at first sight 🤩).
It first began as the usual "just for fun" thing you do in your spare time, but shortly after I wanted to dance more and more and it became a hobby to me.
It was so nice to dedicate my time to both studying and dancing - the first contributed to the other and vice versa. Putting the effort to be a good student in class had a positive effect when I was introduced to new steps or different rhythm for my choreographies, and on the other side, dancing has taught me discipline and developed my creativity. Plus, I wanted to be different than my classmates - everyone could bring good grades home 📝, but success on the dance floor as well 🏆, that combination was all mine!!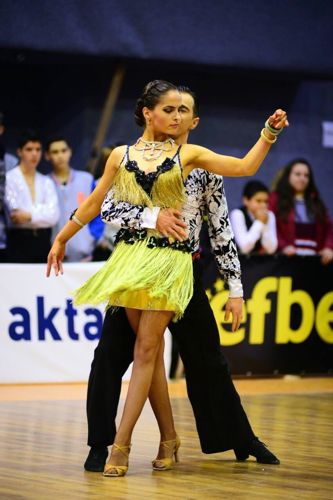 Apart from the rhythm of the dance, one day, while watching CSI (YEAH! 😎) I heard another rhythm that intrigued me - it was the rapid sound from typing on the keyboard 😯
I don't have one of those inspiring stories that I discovered the passion about computers when I got my first big box with a fan 😋, BUTTT! It was my IT teacher in 9th grade who showed us how amazing the digital world and the world of programming can be (IT teachers - always showing you stuff that you wouldn't even consider possible 💥). That's why I couldn't wait to start the classes at the academy - getting my hands on the code and discover how technology can bring all those crazy ideas to life.
Which have all brought me to where I am now. All on board 🛳 at Umbraco HQ, getting my hands "dirty" with code and learning tons of new things (while dancing in my spare time, of course 😊).
My life is so much fun and the most importantly - I love what I do! ✌️