My role @UmbracoHQ
Hello! 😃 My name is Mike and I'm an enthusiastic IT-nerd with a big interest in coding and server stuff.
It's my second week here at Umbraco as a DevOps intern and so far it's been going great! Learning the infrastructure, the internal tools, the great people and how it all plays together has been giving me some great insights. My primary role is going to be participating in maintaining server stability, removing overhead, automating and improving manual tasks and helping improve the overall infrastructure, so everyone can get the best experience! 👍
The me, myself and I part
In my spare time, I sometimes like to experiment with Machine Learning and developing Machine Learning models to solve problems in a more "interesting" way. That being said sometimes, maybe a little overkill, but fun 😉 But besides that, I also have a big interest in new tech generally, like servers, computer parts, automation, internet of things, smart home, autonomous vehicles etc.
That's why I chose to use my 4th semester as a Computer Science AP student at UCL focusing on Machine Learning and DevOps, which gives me the best of both my interests. I get to bug my head with one of the most promising and exciting techs this century, and I get to play around with servers, virtual machines, containerized environments, pipelines etc. Now that's a lot of power and technology that needs to play well together!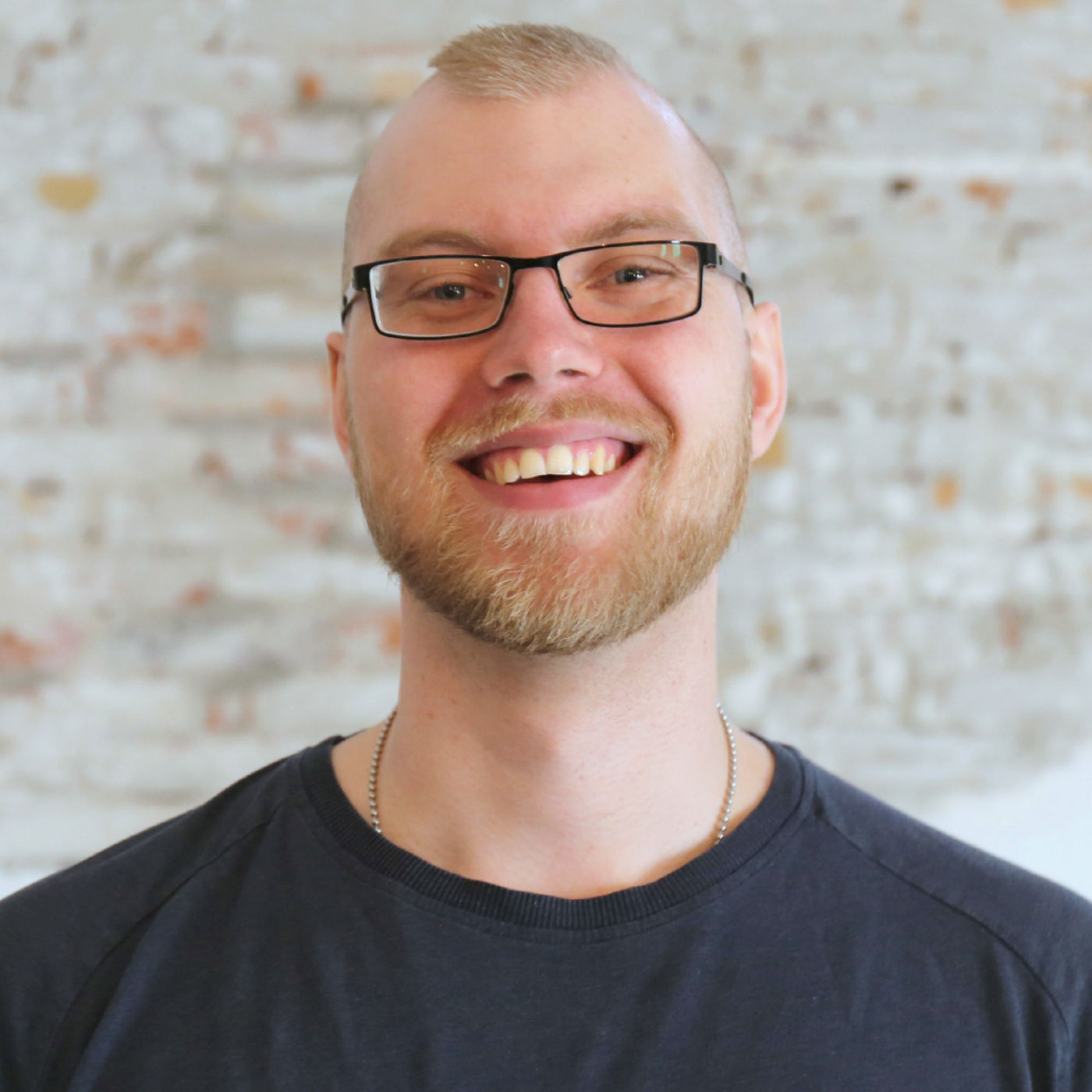 In my spare time, I like to code some of my side projects which sometimes is the same projects as my school and work projects. Because if something grabs my interest I spend most of my time on it. I also get a lot of ideas ( a lot of bad ones too 🙃 ) which might explain some of my many interests sometimes.
In the early days of my life, I was just a normal kid playing with dirt in the countryside. And at the age of 12, my parents allowed me to buy my first computer that I had been saving a long time for. The computer was nothing special, it ran Counter-Strike just fine so I played that with some friends. Because the computer was a little slow and not meant for "gaming" I used it to try out coding in Batch and VBScript or making websites in HTML, CSS and PHP. And if I had to play some games we had a used PlayStation 2, but I later got my own which I still have today laying around somewhere in a drawer 🤫
But this is my "battle station" today ! 👇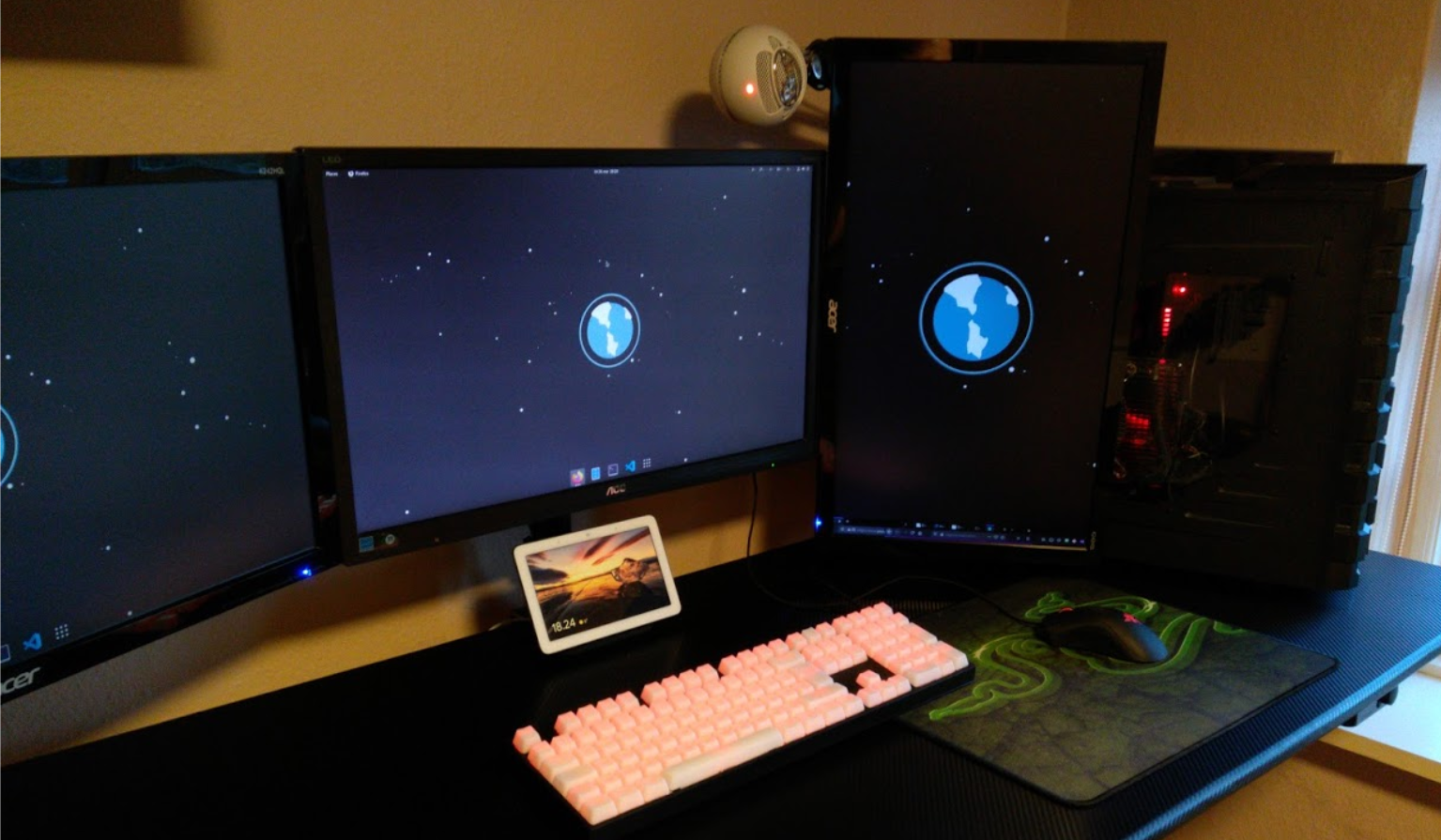 It's coming along nicely 😁 And yes, that is, of course, a beautiful GNOME 3 desktop environment on a "little" Linux distro called Fedora 32 😉
The journey of learning and education
After graduating from primary school (or "folkeskole" in Danish), I went pursuing a hands-on career as an electrician. But due to some problems with my back, I was forced to quit my job and education and find something else. But no hard feelings; it got better and I ended up finding the IT – Support education that also enabled me to focus on my passion for tech and computers 😄 Here I got a job at a company which develops a call centre solution for both small and large companies in-house, not the XL companies like Google, but still quite some big ones.
I mainly did 1st and 2nd line support for our enterprise customers. So I got nearly every variety of calls, like a receptionist calling: "Hey, the program doesn't open on my computer!", to a CEO calling: "Hey, the whole department is down!". This meant I got many different types of tasks. For example, one day you may be fixing some user's local issues on their machine and the next you're standing with 2 other technicians trying to figure out what is not behaving correctly on a customer's own in-house hosted version of the solution or a Skype edge server or even a 20-year-old phone terminal 😮
I mainly wanted to code because that's what I did in my spare time. So after graduating, I got accepted into UCL (now called ''EAL'') where I'm studying computer science to this day. 
Oh! And before I forget I'm 23 and live around 20 km from Odense 😁
Thank you for letting me introduce myself. Cya!