The Umbraco community has grown enormously since I personally joined it in 2009. Most people in the community were on Twitter and it wasn't too hard to keep up with the who's who at the time. With over 200,000 active community members these days that's a bit harder to keep up with...
Over the years we've professed that Our Umbraco is the community hub for Umbraco related activity, the place where everything is "happening". But in reality, there are many many more brilliant things happening all over the web that are difficult to find for a new Umbracian who is joining our little colony.
We've also developed a vocabulary over the years, that is a bit mysterious to newcomers - how would you even learn what something like karma even means? What's an MVP? Badges? Huh?
The grand reveal 🎉
Instigated by some top-notch work from community member Anders Bjerner, we recently started imagining and building new sections for Our. We couldn't have done it without you, Anders, and YOU, community members who've given us input along the way - H5YR!
You may have heard the rumblings on Twitter and you may have seen us reach out to people to ask for things like their favorite Umbraco related blogs on the web.. Today we're ready for the first big reveal: the brand new Umbraco Community Hub is now live!
Yes, you read that right; this is the first launch. We're only just getting started!
The 7 brand new features:
1: Gitter Chat
One of the more prominent new features is the usage of and integration with Gitter; an open chat system to provide an easily accessible chat around open source projects. 

There are plenty of libraries available to integrate Gitter chat in other systems and the contents get indexed by Google. This makes it a perfect fit for our community, it being open and searchable.
We have a live integration on Our Umbraco, meaning that whenever people are chatting on Gitter, the latest messages will update the current page immediately through some wonderful SignalR magic.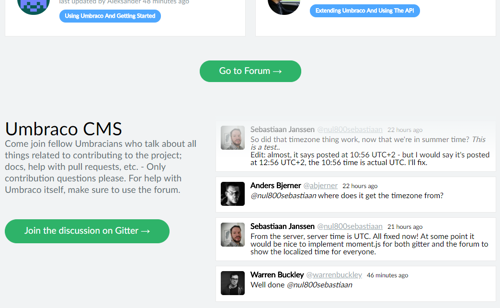 The purpose of the chat is not to replace the Forum and make it a live help channel. The purpose is to make it easier for community members to discuss topics which require a lot of back and forth.
We will be using it, for example, to do chat with people attending hackathons and have more direct access for quick questions about contributing to the Umbraco CMS.
Gitter's close integration with GitHub also means you get to see all GitHub activity in a sidebar on the Gitter.im site as well, so you can keep a very close eye on what's happening.
It's not all down to business though, we're also encouraging people to go in and shoot the breeze as well.
We're starting out with two chat channels on Our; one focused on contributing to Umbraco and one social channel. We might be integrating more channels in different places over time where it makes sense.
2: Umbraco Content from around the web
Many Umbracians produce awesome content in different forms online and we enjoy seeing those! Today, we're bringing a lot of this content together in dedicated Blogs, Videos, Twitter and Meetups pages.
This is the heartbeat of the Umbraco community and we're super excited to have these resources collected in one place. And that's not all: if you are making content with a focus on Umbraco we would love to hear from you! We're easily able to help you add your own productions!
We've also laid the foundation to start handing out Karma points based on this content coming in from "the outside".
Speaking of Karma...
3: Celebrating fantastic contributions
You may or may not know this, but by participating in the forum you earn something we called Karma. We love seeing everyone help each other and it's fun to become a bit competitive over that.

It's been gone for a few years, but finally the Karma Leaderboard is back.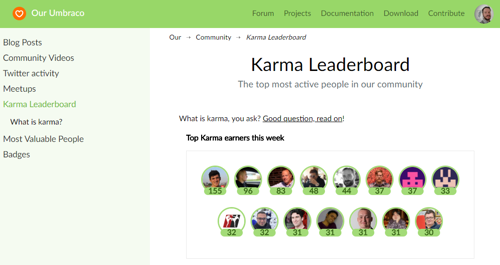 4: The fantastic MVPs
And on the subject of celebrating contributions: every year at Codegarden we award the people who have really stood out in the past year with a Most Valuable People (MVP) award. We have finally gathered all of the MVPs over the years in one "hall of fame" as a humble thank you and #h5yr for fantastic contributions over the years.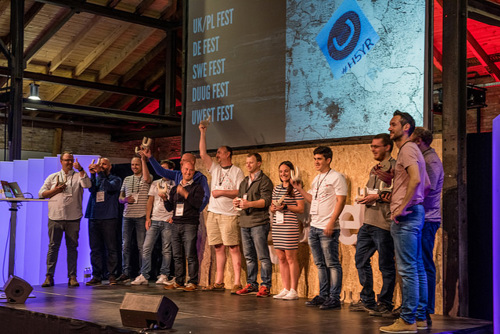 5: The Our Badges
In order to demystify our terminology a bit, we now have an explanation of what the various badges on people's profiles mean. Be on the lookout for more badges to come as well!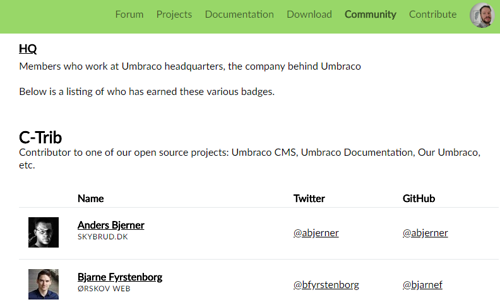 6: The Community Map
Umbracians live all over the world and it is beautiful to see the map on the opening page of the community section featuring all the members near you. Maybe you had no idea? Did you know there are at least 5 people using Umbraco in Morocco?
The map features the active members in the community: they've signed up for Our Umbraco and have posted at least one question or comment on the forum. Right now it's a pretty basic implementation but expect to see more features being added to it.


7: HQ Videos
Last but not least: did you know that Umbraco HQ has a Vimeo account with tons of videos gathered over the past few years? We've never had a good place to feature those videos that are chock-full of interesting information for Umbracians old and new. Our new HQ Videos section changes that and shows off all of those beautiful videos.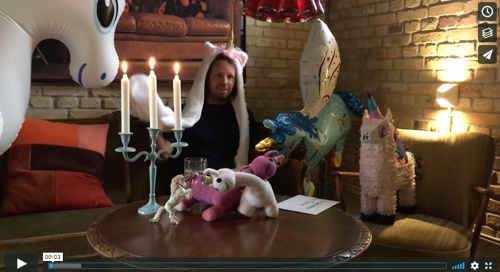 Thanks!
Exciting stuff, right?
I would love for everyone to go stalk Anders Bjerner (Twitter, GitHub, Our) who has been an essential part and driving force behind getting a lot of these features added to the site.
So when you meet Anders at Codegarden, make sure to give him a high five and hand him a beer, he certainly deserves it 🙌

Anders: thank you, thank you, thank you!


Other than that I've had some great chats about these changes: thank you so much Janae , Marcin and Ilham for your valuable feedback. Thank you Warren for sacrificing your spare time to make some of these features a reality.
Go Explore!
With all that said, please go explore and discover!
We're certainly not done yet and have a few good ideas that we're working on right now.  For a sneak peak, you can have a look at the issue tracker on GitHub.
This is a community effort and we can't do it without you. So please give us your feedback. Hopefully you've been inspired now and have new ideas. We'd love to hear them and if you think you can help make them a reality, we would love to see your ideas and pull requests coming in too!