About Raffle
Digital content is growing rapidly, making it difficult for companies to keep up. This can lead to wasted time and money for employees and customers. 

Raffle offers advanced technology solutions to improve the accessibility and discoverability of digital content for companies by utilizing natural language processing (NLP )and natural language understanding (NLU) machine learning for human-like search. Additionally, Raffle offers tools to help companies organize and manage their digital content, using customer search activity to improve customer satisfaction and sales.
Tools such as Behavior Analytics, Trending Questions, Knowledge Gaps, Banners, and Resolution Rates summaries give companies insight into their customers and improve their understanding, making selling easier. These tools help drive customer satisfaction by identifying areas of interest and filling in knowledge gaps in real-time, as well as measuring the efficiency of Raffle's search engine.
Why we became an Umbraco Tech Partner 🤝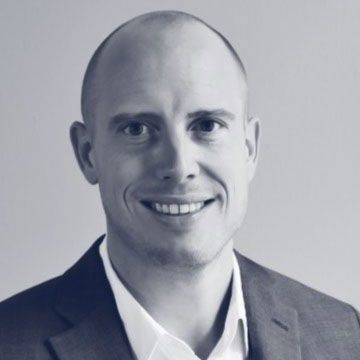 "With Umbraco's leading position as a CMS platform, we at Raffle knew it only made sense to combine our AI-driven search to not only enable users to have easier access to the content they're looking for within Umbraco's system but also to position ourselves with such a formidable company giving Raffle even more exposure."
-Rasmus Crüger Sørup, CTO at Raffle
Raffle's search engine can be integrated with the Umbraco content management system (CMS) to provide powerful AI-based, real-time search functionality for websites and applications. The integration allows users to easily index their Umbraco content and make it searchable using Raffle's search engine. Once integrated, Raffle can be used to search through Umbraco content, including pages, blog posts, and other types of content, using a variety of search parameters, such as natural language sentences and keywords. Raffle also offers advanced features for presenting search results. Either through ready-to-use widgets or via a rich, smart API. 
The integration can be done by using a package or plugin that connects Umbraco with Raffle or by customizing the code to make the integration. This allows developers to customize the integration to suit the specific needs of their project.
Additionally, Raffle provides analytics and performance metrics that can help to understand how users are interacting with the search results, which can be used to optimize further and improve the search experience.
Start finding what you really need 
Our integration with Umbraco's CMS improves content discoverability and provides data-driven insights for better decision-making, increasing employee performance and customer success. Customers can easily add Raffle as a feature to their CMS platform, instantly improving their search process. We offer a variety of UX features to help businesses organize and optimize their content. 
With a system like Umbraco that makes content management not only easy but composable to fit your needs, it only makes sense to partner it with a search system that can match its capability. Umbraco's CMS system and Raffles' Search will improve your company's efficiency to maximize the value of your content and literally only take a couple of hours to implement, so why not take advantage of it today and see the benefits for your business tomorrow? A great CMS system like Umbraco needs a great search system like Raffle that can both provide ready-to-use widgets and a rich, smart API to boost the search with AI. Add Raffle to your website and start making your content work for you.
Discover our Umbraco Tech Partners and create the cDXP of your dreams by adding their integrations to your tech stack 🚀 With our Tech Partners and their integrations, the possibilities are endless! Or, perhaps, you'd like to investigate the Tech Partnership possibilities with us? Get started here.