When we call Umbraco friendly, a flexible and easy-to-use CMS software is not all we have in mind. The CMS is only one part of the "holy trinity" that is Umbraco: the software, the community, and the company (or HQ).

All three pillars are important, but Umbraco HQ was being pushed to the sidelines for the first decade as all of our love and dedication has been poured into creating and developing the open-source CMS with the help of our active developer community all over the globe.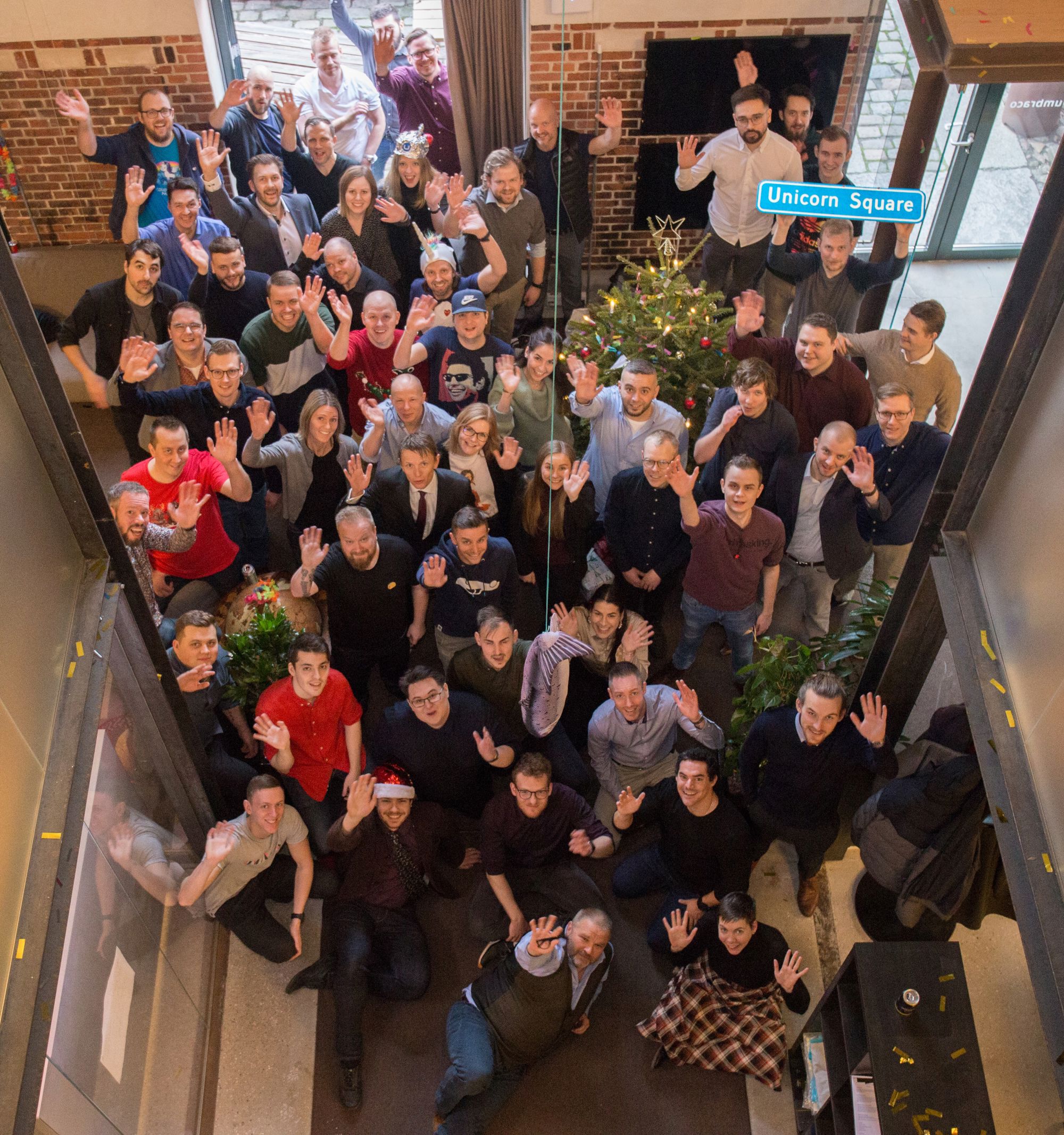 In the past five years, we've expanded the focus so it also covers Umbraco HQ - and worked on building a company that would be able to support, market, and sell the software. With a community that now has over 220,000 dedicated developers and a company growing in size and numbers, all three parts that make Umbraco unique are now balanced - as all things should be.
But our eyes still remained planted firmly on our software. Two things are key in the CMS industry - flexibility and ease of use. And Umbraco CMS wouldn't be able to keep its friendly title if it did not consider the needs of the developer community using it, right? As a rising number of developers prefer to work on the .NET Core platform, we are in the middle of migrating Umbraco to .NET Core. Once we are on the platform, you can host Umbraco on Mac and Linux - here's that flexibility!
What's the direction the CMS scene is heading for? Read my interview with MarTech series - or catch up on the five main trends that are shaking up the CMS industry below!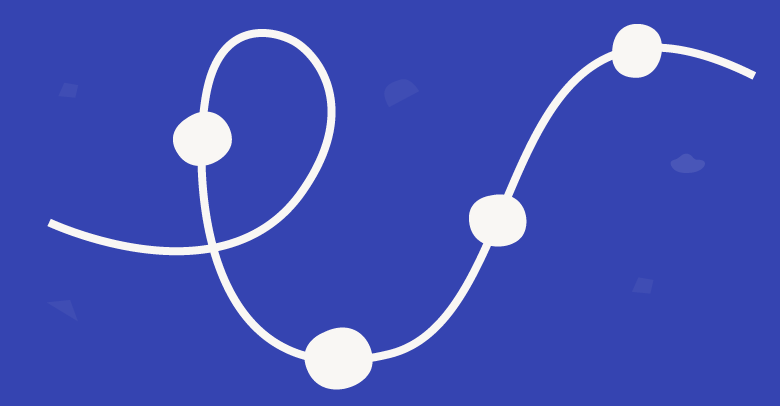 Content is no longer king - how about privacy?
Gone are the days where the content was enough for digital solutions. Now, they need something else as well - more interaction and more transactions. This will bring about the rise of DXP, even for smaller companies and organizations.

The question is how we can achieve this. We can acquire martech tools. Or we can make out-of-the-box integrations with a large number of martech tools that make it possible for users to pick and choose the tools they prefer. This is the route we are taking at Umbraco - and we call it the Best of Breed DXP.
And what can the best-of-breed implementation help you with? When using it in a microservice architecture while building your DXP, you can have a different life span on your various components.

Another big requirement of today is privacy considerations, and not only in Europe. Customers - especially in the United States - will want to host a large part of their data, if not all of it, within their own borders. This trend makes granting more control over cloud hosting a must.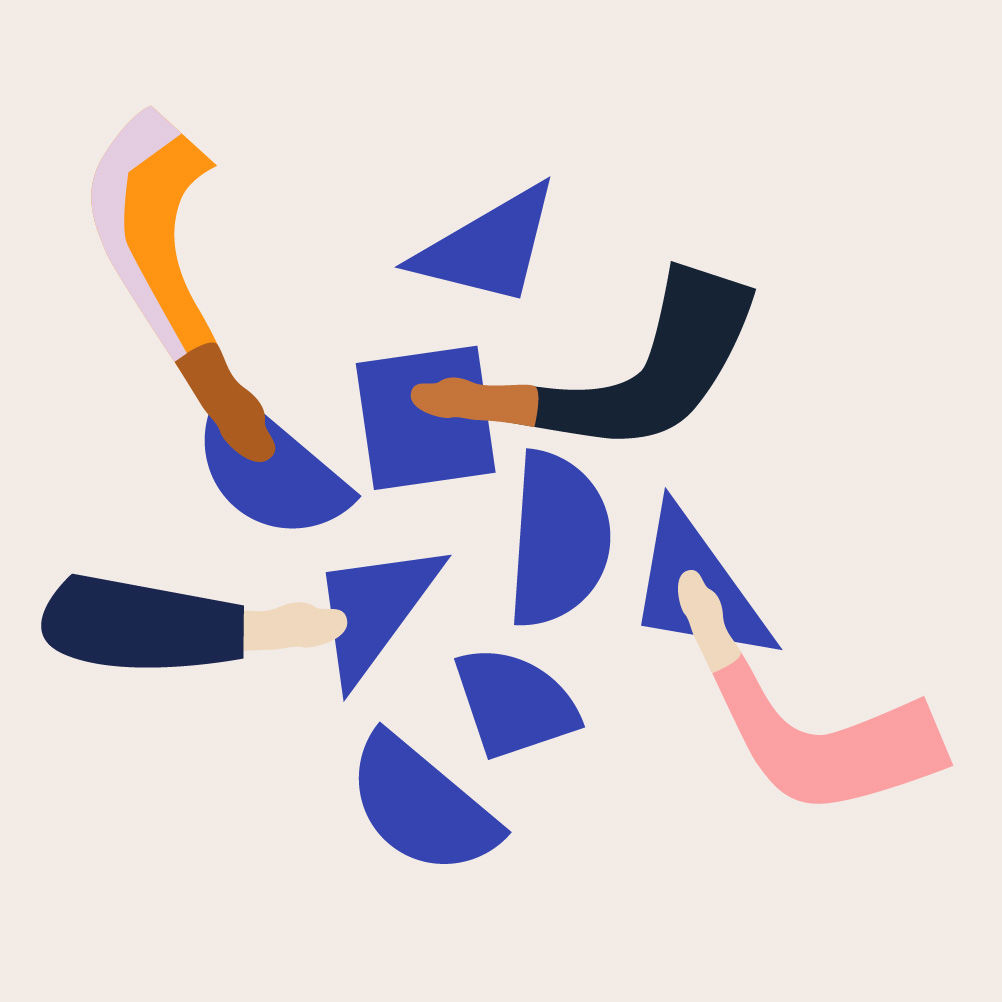 Make your content editors and developers happy
We need to keep our focus on editors as the most important stakeholders. They are the ones delivering content - you should build with them in mind! Check that they are in control and have easy-to-use tools.
What's also important is making sure marketers and content editors can try things out themselves with little or no development - low friction and short time to market are key! There is generally a strong movement towards a low-code/no-code strategy, empowering marketeers and editors to do more on their own. Not just the editor, but also the developer experience are and will continue to be an important driver for adoption.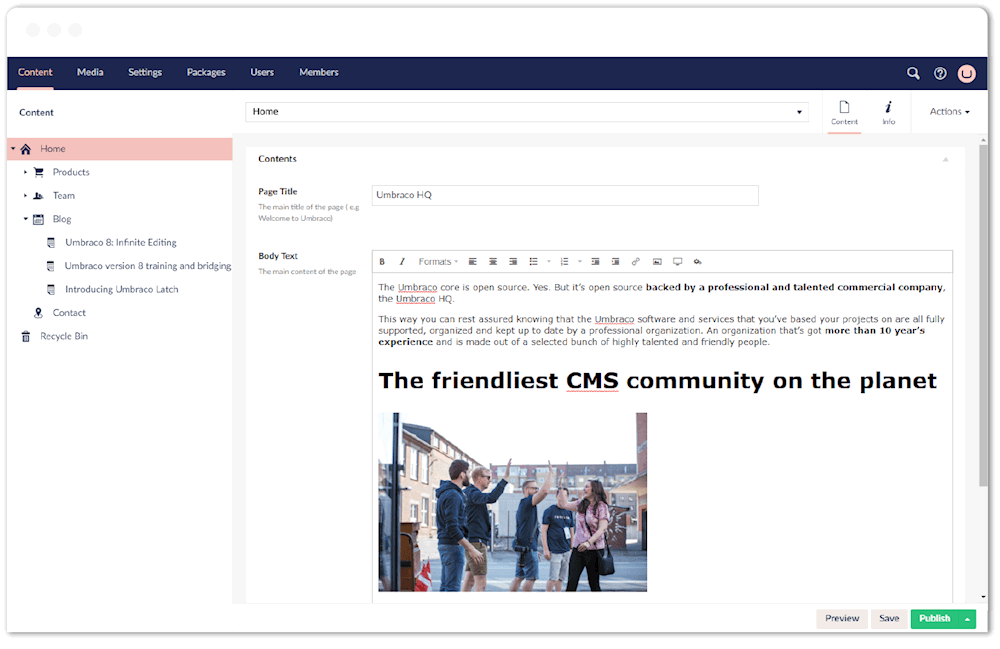 Let's talk about AI
There are some obvious benefits when AI and CMS join forces. Let's take a look:
Driving better decisions - and maybe even automatizing them - on what content should your audience see
Understanding what content you have on hand and tagging it automatically - as we can, for example, see with image tagging
But the jury's still out on whether AI will replace the need for structure and system in your workflow - and whether it will lead us on the highway to original content, or drag us down the path of uniform and boring content.
Full steam ahead with digitalization!
When thinking about the rest of 2021, CMOs and CEOs should keep one thing in mind - digitalization is not going away. On the contrary, it will become increasingly important with even shorter life cycles for both big and small entities. Customers and agencies know that they need to be better at digital marketing and business - and they should invest accordingly, because it is an investment that will pay off.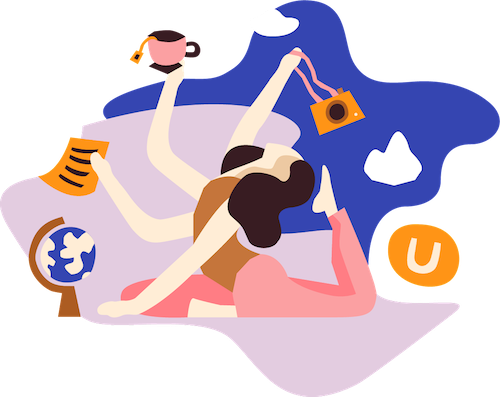 What about choosing the right platform? Make sure to stay flexible! With a short life span, you should be ready to move on - so you want to avoid being locked into a specific technology, platform, or a system.
The future of martech tools
What lies in store for martech tools? Judging by how many - and how niche - there already are, it's safe to say they will only increase in number and specialization. I believe the market will see more open-source software of different shapes or models - such as open core. Time to market will be more and more important, and the customers will prefer platforms as simple as they can be.

We should also strive for easier integrations from one software to another - and, as a software vendor to a martech tool, make as many plug-and-play solutions as possible, keeping complementary platforms in mind.