What role did you have at UFD18?
I had the opportunity to be in the Umbraco Corner together with Dennis where we talked to many different people about anything Umbraco related. It was so nice to hear what people are doing with Umbraco, the creativity of the community is amazing, or as I would say now; #umbazing.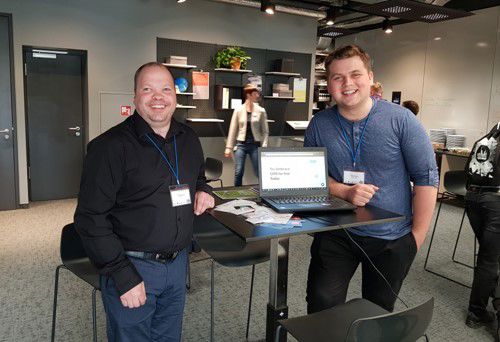 #Umbazing? Yes. I also had the role of capturing the atmosphere of the German festival on Umbraco's instagram profile - perhaps you saw? A good opportunity to test out a new Umbraco inspired hashtag - what do you think? #Umbazing, right? 😉
Finally, I also got to be a regular attendee - going to sessions, small-talking with other attendees and soaking up lots of new knowledge.

What did you think about the day?
Byte5 did an impressive job in organising the festival; great talks, great speakers and a buzzing atmosphere.
From the second I got to the venue (which was very beautiful by the way), I could feel that special Umbraco vibe, friendliness and excitement for the Slave and Eagle show that were to happen later that day (Slave and Eagle aka Mads and Rune from Umbraco HQ who did a talk on Umbraco Headless…they have also become famous as they musical alter egos; Slave and Eagle… go to Codegarden and you'll see 😉).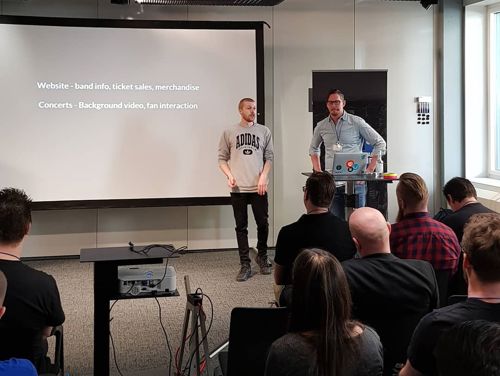 We started the day off with the special Umbraco "Level 5 good morning", followed by a pretty tight and interesting schedule - it was hard to choose which talks I should go to as all topics sounded quite interesting to me!
Was it different from other Umbraco festivals? 
This was my first Umbraco festival outside Codegarden and I really enjoyed it.
People at byte5 did a very good job in making sure everything was in order. As there were around 100'ish people, it created quite intimate community feeling and I had a change to really talk to A LOT of people.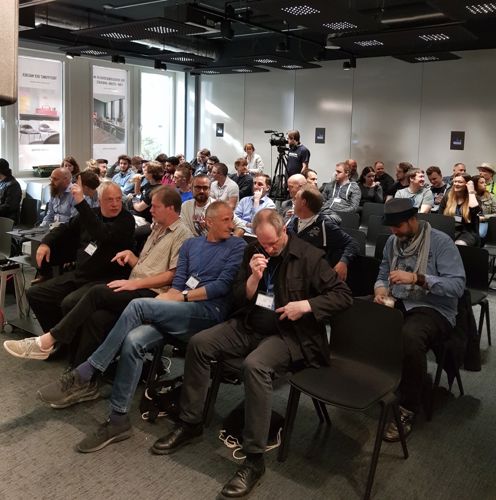 3 things that worked really well at UFD18:
People from different countries - at the beginning I thought there would be mostly German people but to my surprise there were quite a lot of people from all around Europe. And a lot of the talks were in English which made it possible for me to follow - didn't expect that! 


The festival was very well organized - I didn't find myself looking around and trying to find something. Everything was communicated and structured very well so I always knew where what was happening.

 




And of course - the legendary pre and after-party with lots of dancing and Karaoke.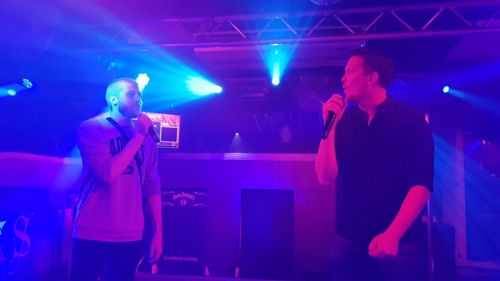 Did you gain some new knowledge?
Definitely!
As I do a lot of support here at HQ, it was interesting for me to hear what is our customer experience when it comes to Umbraco and what their challenges are. I got a lot of great feedback but there is also room for improvements.
When it comes to the talks, all of them were very interesting but if I have to choose one that stuck out for me, I would go with Dave's Woestenborghs talk about Umbraco back-office tours. In his talk he showed how you can get most out of the Umbraco Tours and I can definitely see myself using his package in the future.
Who would you recommend this festival to?
In my opinion, anyone technical who is in any way involved in Umbraco world should attend the festival. It really gives you that motivation to do more and to do better.
I want to say a big thank you to everyone at byte5 for organizing a fu****g umbazing Umbraco festival. As I am a newbie at Umbraco festivals, I must say I was very pleased and impressed! - If you ever have a chance to go to the German Umbraco Festival you should!
Greetings from the UFD18 organisers, byte5
"Everything began back in 2012 with an improvised gathering of a bunch of German Umbraco enthusiasts. This gathering has now grown to a MVP-awarded festival with 80 participants and three tracks full of high-quality sessions given by Umbraco's finest. 

As a host, we are striving to constantly improve our festival – our objective is to make each Umbraco Festival Deutschland an exciting experience for every single community member attending. If you'd like to experience a community event like ours yourself, why not join us here in Frankfurt for UFD 2019?" Christian Wendler, Founder and CEO of byte5.