Last year, the German Umbraco festival – formerly known as umbOktoberfest – was given a massive make-over: Bearing a new name and with an even stronger emphasis on tech talks - the Umbraco-Festival Deutschland (UFD) was born.
On 27th of April 2018, the German Umbraco festival returns for the sixth time – and it might be the most international one yet. The first European festival of the year is a treat for German-speaking Umbraco fans and international ones alike: Sessions will be held in both English and German. But as we all know, there's so much more to an Umbraco festival than its fantastic sessions. 
What's in store for attendees at this year's UFD?
As the tradition goes, UFD will kick off with a pre-festival party at the byte5 office – from which you can see the sun slowly set over the famous Frankfurt skyline while you enjoy talks with your fellow Umbracians.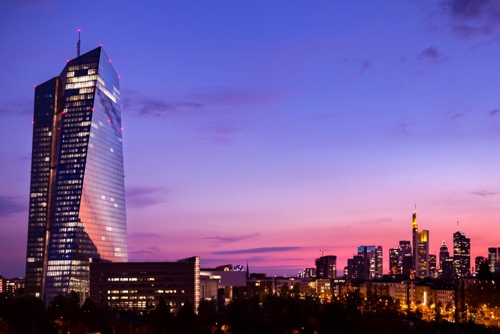 The festival day starts with byte5 founder and UFD creator Christian Wendler officially welcoming you and the rest of the Umbraco crowd. Before you dive into your day of interesting sessions, Umbraco veteran Doug Robar gets you fully awake with a good ol' Level 5 Good Morning.
Get ready to gain insights from leading Umbraco experts! Look forward to the keynote given by Chief Unicorn Mr Niels Hartvig himself. Let Rune Strand and Mads Rasmussen from the HQ tell you more about the newest buzz that is Headless CMS, learn more about Content Commerce from Ucommerce's Anders Stentebjerg or listen to Carole Rennie Logan from Equator talk about the decisions and challenges you face when maintaining an Umbraco project. These three and many more sessions are awaiting you!
If you're curious what you're signing up for, check out the UFD website.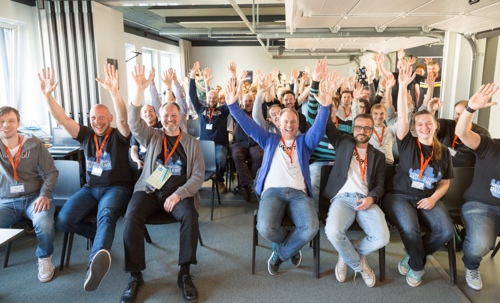 What else can you expect?
The sessions will have to come to an end eventually, but the festivities won't! Mingle with your Umbraco friends at the after party and have an Umbraco cocktail or two as sun sets again over Frankfurt. And prepare to belt out your favourite 90's boy band song when the party moves to one of the local karaoke bars!
With a brand new and more spacious venue for attendees to mingle/eat/relax and more speakers than ever before, UFD is well on the way to being Germany's biggest Umbraco festival to date. If you want to be part of this exquisite Umbraco extravaganza, get your Early Bird ticket at € 99  before they run out on 28 February!
Your festival ticket includes an invitation to the pre-festival party on 26 April as well as attendance at the festival itself on 27 April, along with some delicious catering. So, get out your calendar and pencil in these two fantastic events!
Want to see what two days at Umbraco Festival Germany look like? Check out the video from UFD 2017:
Who's behind Umbraco Festival Germany?
byte5 is your host at UFD. byte5 loves Umbraco. As a developer of business-critical web solutions and Germany's only Umbraco Gold Partner, we have been creating powerful Umbraco projects for the past ten years. We also host regular meetups and trainings.

What excites us most about hosting Umbraco Festival Germany, is to bring the community together. We love to team up with our wonderful speakers to offer our guests a range of topics. We want attendees to both learn and have fun at UFD. We want UFD to be a place for Umbraco newbies and pros alike, a place that inspires you to try new things when you're working with Umbraco.
So, see you there?