Progress for August and September 2018
In our previous update, we were very happy about the large amount of pull requests we managed to merge versus the incoming new ones. We can see in Aug/Sept that the number of incoming PRs slowed down a lot and we just kept up with merging just a little more than the number that came in.
At Umbraco HQ we were hard at work in those months moving away from the old issue tracker to the new issue tracker which is why there was limited extra time to work on pull requests.
Below we can have a look at the activity over the past year of pull request created (blue) and merged (red).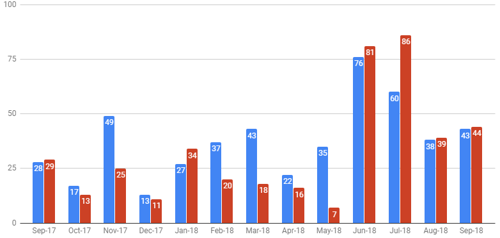 While we might not have merged many more pull requests than came in, we did go through many older PRs and manage to close an additional 33 of them that no longer applied.
This has once again resulted in a beautiful dip in the number of pull requests still open, in fact: for the first time in a few years, we're down to just 77 open PRs.
Remember: we hit our peak at 175 open PRs just before Codegarden and we've had a significantly higher number of PRs come in than we did in the same period last year.
Below you see a monthly overview of the number of pull requests submitted by community members that have not yet been closed or merged: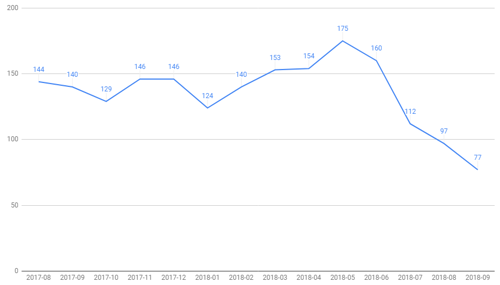 Notable pull requests
While we appreciate all contributions we receive, it's fun to highlight some of them:

SVG lovers rejoice! Imran Haider and Greg Margol worked on getting SVG files to upload and preview correctly in the media section and available to media pickers.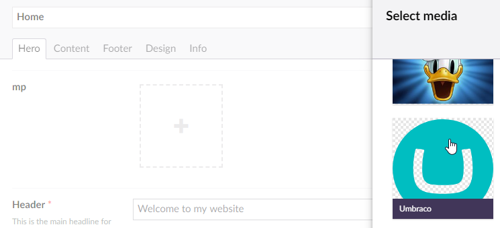 Mark van Helmont added the option to create templates when creating a document type collection (did you notice document type collections in 7.12?).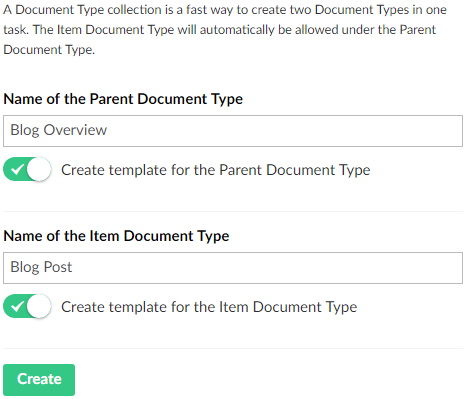 Marc Goodson helped adding a file type indication in the media picker. Previously, when not picking an item that has a preview image, you wouldn't be able to see what exactly you were picking.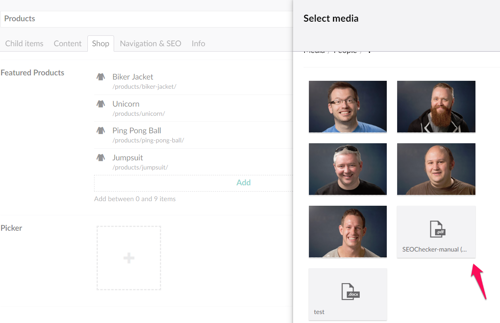 Marc also introduced a new panel in the info section to show you which URLs redirect to the current page if you have the Umbraco URL tracking enabled.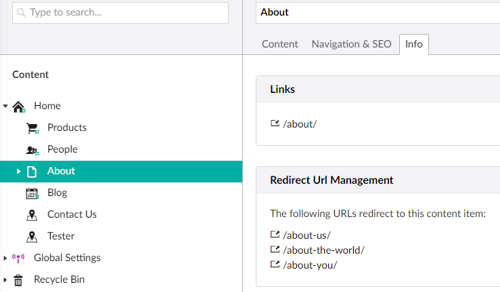 Bjarne Fyrstenborg has spent a good amount of time to make the color picker datatype more useful by giving a better preview with more space for the color description. You can now also rename colors on the datatype, without having to delete/re-add the color!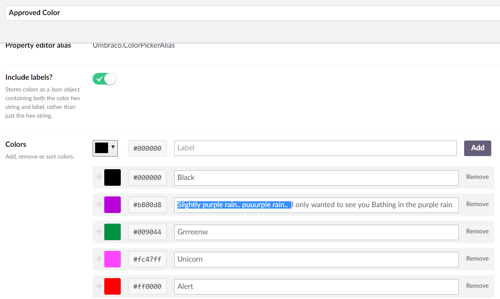 All in all, we've seen a lot of polish for both the developer and editor experience in these pull requests. We're extremely happy to get all of these great suggestions from the people who work with Umbraco every day and notice all the niggly little things that are not quite right. 🔎
When can you get your hands on these updates? Keep an eye on the process of the upcoming 7.13 release.
#Hacktoberfest
Did you hear about Hacktoberfest yet? For the first time this year, Umbraco has decided to join this annual event meant to promote supporting open source.
We are offering some super cool and exclusive swag for you to earn if you get at least one of your Umbraco PRs, created in October, merged. Want to see this super cool swag? Sorry - it's still secret, but I've seen a preview and it's HOT!
You still have about a week and a half to send in your PR and join the 99 pull requests already created this month for Umbraco CMS or the 79 created for the Documentation repository.
We're so excited (and, admittedly, a little overwhelmed, but in a good way 😉) with the number of pull requests coming in. Make sure to join the fun and earn your swag!
And remember, you can earn even more swag, actually, the official Hacktoberfest swag, if you submit at least 5 pull requests to any open source project.
So If you haven't started yet, you'd better get those PRs in now!
In summary
The executive summary for both periods: July-September and September-October: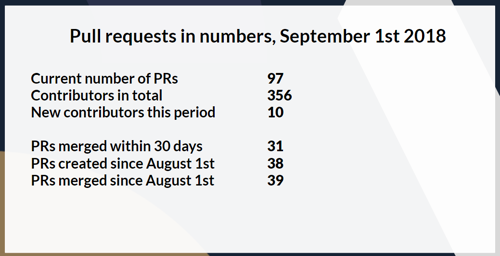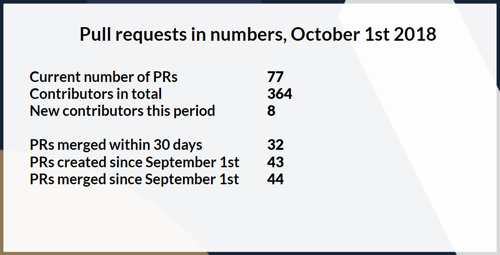 Thanks again to everyone for the wonderful contributions!
There were a few people this month who stood out in being very active: Anthony Dang, Ali Sheikh Taheri, Chris Houston, Jan Skovgaard, Lee Kelleher, Marcel van Helmont, Mark Drake, Poornima Nayar and Søren Kottal. 💪🏅
H5YR!
As you might have guessed, the next update will definitely have some impressive numbers following Hacktoberfest - so stay tuned for more,  soon!