Overview:
To help you provide us with feedback, I've gathered an overview of some of the items that you can help test for this RC. We have run internal testing and are very happy with the current state of the build - but extra polishing and testing is always helpful. So if you have time to help - or just find yourself super curious, feel free to dive into the 8.12. RC today.
What's in Umbraco 8.12?
Unattended Upgrades
With unattended upgrades, an Umbraco installation can be upgraded without having to log in to the backoffice. This means the application will continue to run while the upgrade is being done behind the scenes. In order to enable this you need to add a new configuration setting to web.config:
Umbraco.Core.RuntimeState.UpgradeUnattended in app settings set to true
You'll also need to make sure the Umbraco.Core.ConfigurationStatus app setting matches the assembly version before unattended upgrades are run.
Note that the first request to the site initiates the upgrade and subsequent requests can take a little longer while the upgrade is running.
Customisable error page
Should the boot fail after an upgrade (or install) we have added a new and friendly error page.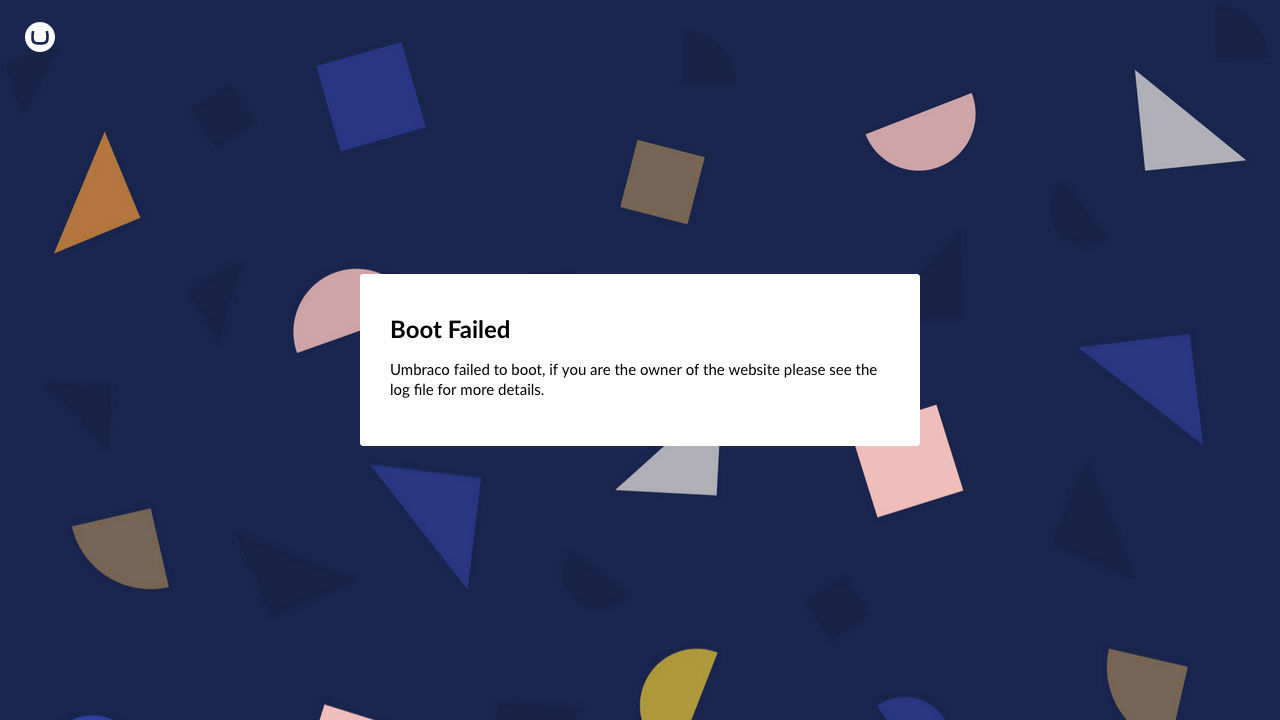 You can override the default error page by creating an HTML file here ~/config/errors/BootFailed.html. Note that this page will only show if the site is not in debug mode. If you are debugging, you will get the full stack trace.
You can find more details along with test notes on Github. Please raise an issue if you have tested this and encounter any issues or have additional feedback for this.
Performance enhancements
Umbraco 8.12 also contains some nice performance enhancements addressing memory leaks, caching and other optimisations. All tests are green but make sure to send any feedback our way should you encounter any issues.
Upgraded Dependencies
With 8.12 you'll also get upgrades to a couple of dependencies:
If you are using these you're welcome to test if the upgrades are working as intended and let us know.
Updated flow for creating Document Types
Some fantastic work by Marc Goodson to make the backoffice a little friendlier, especially if you're new to Umbraco. Creating a Document Type Composition is now a separate menu item, complete with a helpful description,  to make it easier to learn what's possible and avoid creating the "wrong" thing.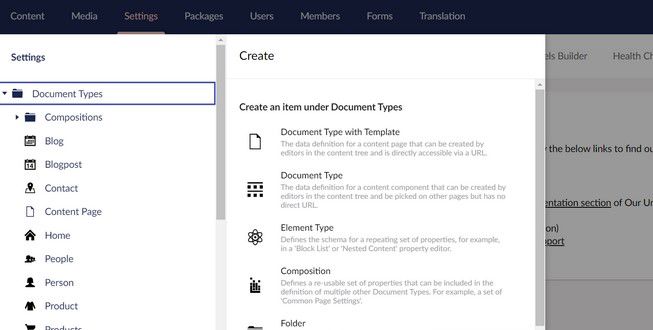 Previously published as a package and from 8.12 it will be part of Core - Nice!
… And much more
This is only a little sample 😀 Umbraco 8.12 contains 43 features, improvements and fixes, so there's plenty to try out. There are accessibility improvements, UI tweaks, improved documentation and more. Massive HIGH FIVE YOU ROCK to all contributors and the Core Collaborators team for keeping track of it all.
You can find the full list of features and fixes on the 8.12 download page.
Breaking Changes
As part of re-arranging the Document Type Create menu, the PostCreateCollection endpoint has been removed from the backoffice API.
How to test
First, you need to make a new Umbraco installation from 8.12RC (links below) or upgrade an existing project, both scenarios can provide valuable feedback.
If you find things in the RC that are not working, we'd be grateful for feedback on the Github issue tracker. You're welcome to add comments to the features and fixes listed under 8.12 release or submit new bug reports (click New Issue and select Bug Report), please prefix the issue with 8.12RC: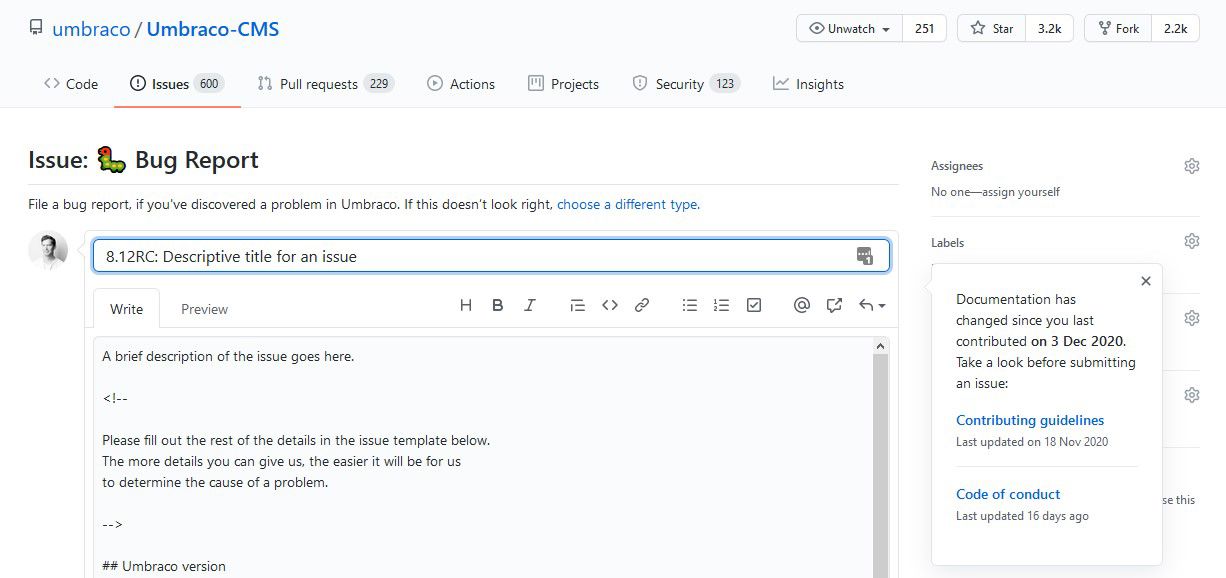 As mentioned previously, the RC is feature complete, so we're not going to add additional features but will, of course, fix bugs that prevent a stable release.
How to get your hands on the Umbraco 8.12RC
As always, installation and release notes can be found on Our: https://our.umbraco.com/contribute/releases/8120
This release candidate is also available from Nuget: https://www.nuget.org/packages/UmbracoCms/8.12.0-rc

When is the public release?
We're aiming for a full public release on March 11th, 2020. This means Umbraco 8.12 will be available for upgrade on Umbraco Cloud and via Nuget or the download page. We need a couple of days to wrap up the release so the sooner we get your feedback the better 🙂
Big H5YR 🙌 to everyone who has contributed to Umbraco 8.12 and thanks to everyone willing to lend a hand in testing it out. It means the world to get it validated by the users.
Bug reports are best handled on the issue tracker and as always, we welcome you to submit product feedback and questions on product@umbraco.com