Overview:
What's in Umbraco 8.13?
This release of Umbraco CMS is focused on bug fixing and smaller improvements. There are a few new features as well, let's take a look at the highlights:
Eyedropper Color Picker Data Type
A new default Data Type is also available in Umbraco 8.13. It allows you to add a more advanced color picker to a property. You might recognize this from the configuration of the current Color Picker Property Editor.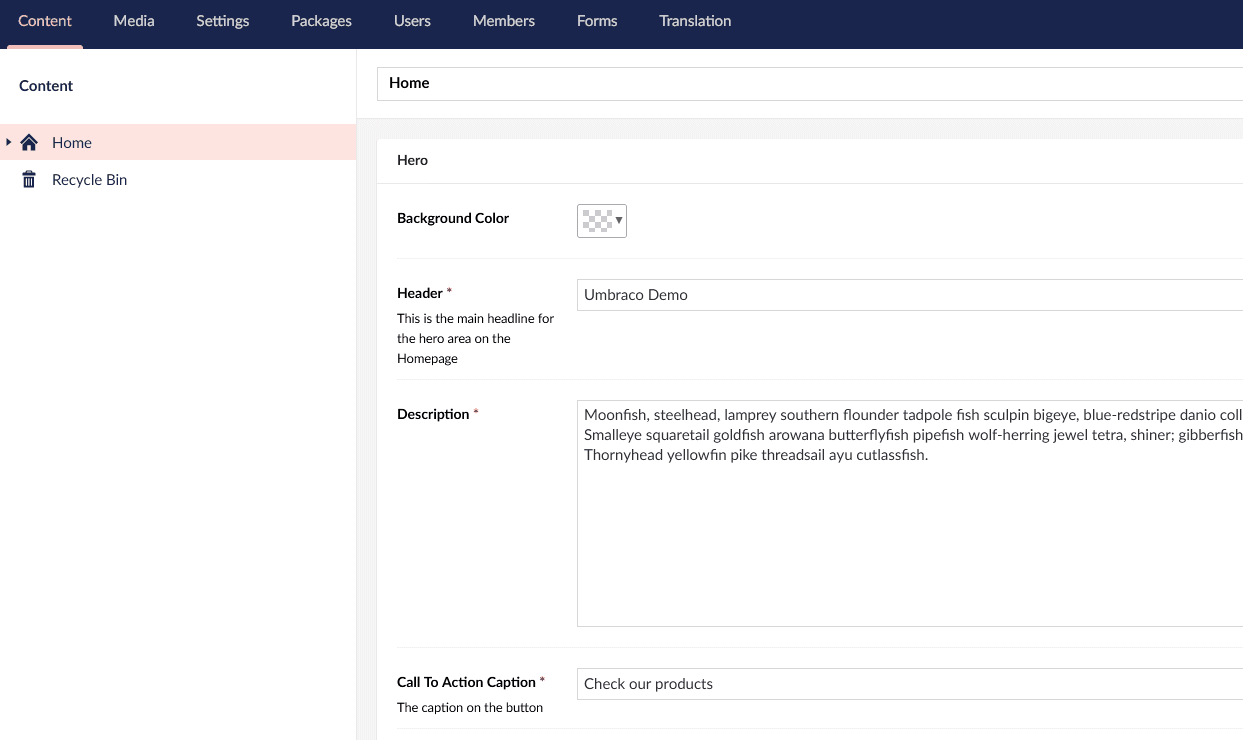 It makes it possible to choose any color with an eyedropper or enter the hex code and even adds options for choosing the alpha (transparency) and displaying a palette for selecting colors.
You can see the original issue here.
Copy Member Type
You can now copy Member Types in the backoffice (just like you can with other types). Prior to 8.13 the action menu for member types would only show the option to "Delete" and now you'll see the option to "Copy" as well.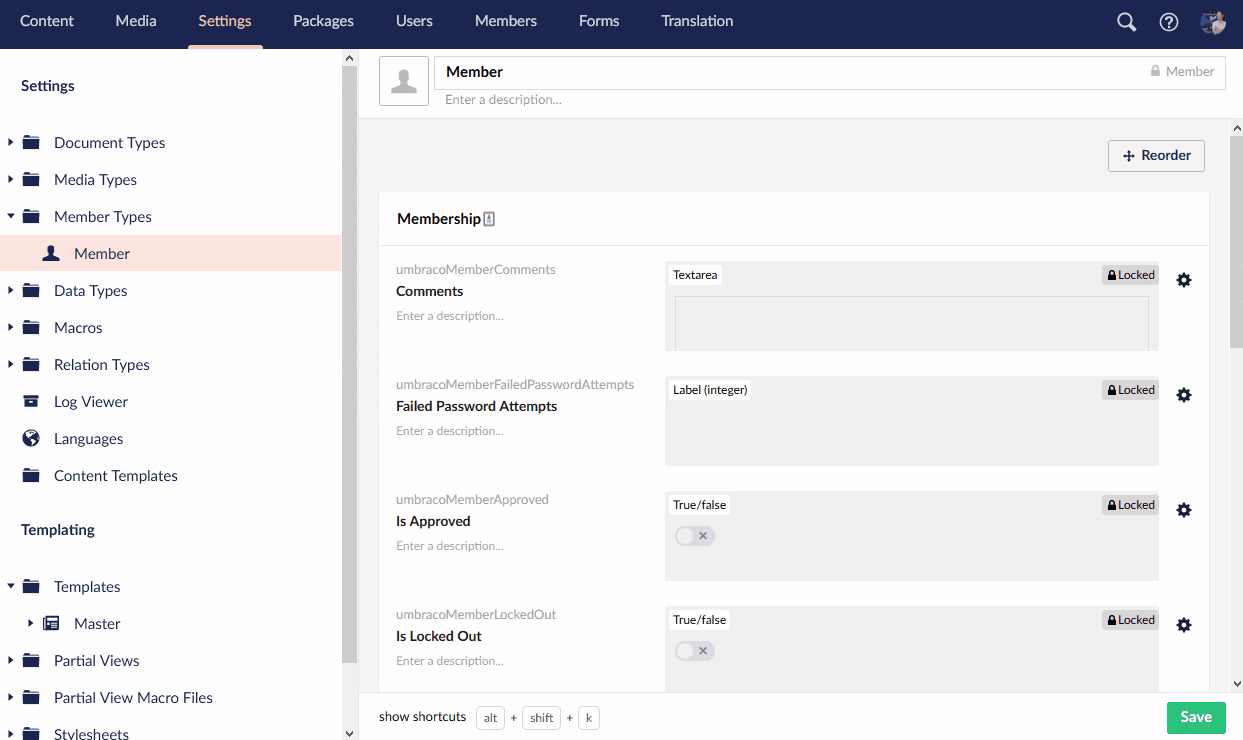 A nice tool to have and a real timesaver for sites with a lot of (similar) Member Types.
You can see the original issue here. 
Both the Eyedropper Color Picker and Copy Member Type features have been added by community member Bjarne Fyrstenborg - Great work!
Content Dashboard for all
The standard content dashboard (Getting Started) has now been made available for all user groups by default. On the Dashboard, we share the latest Umbraco news and tips relevant for both Umbraco interested editors and admins.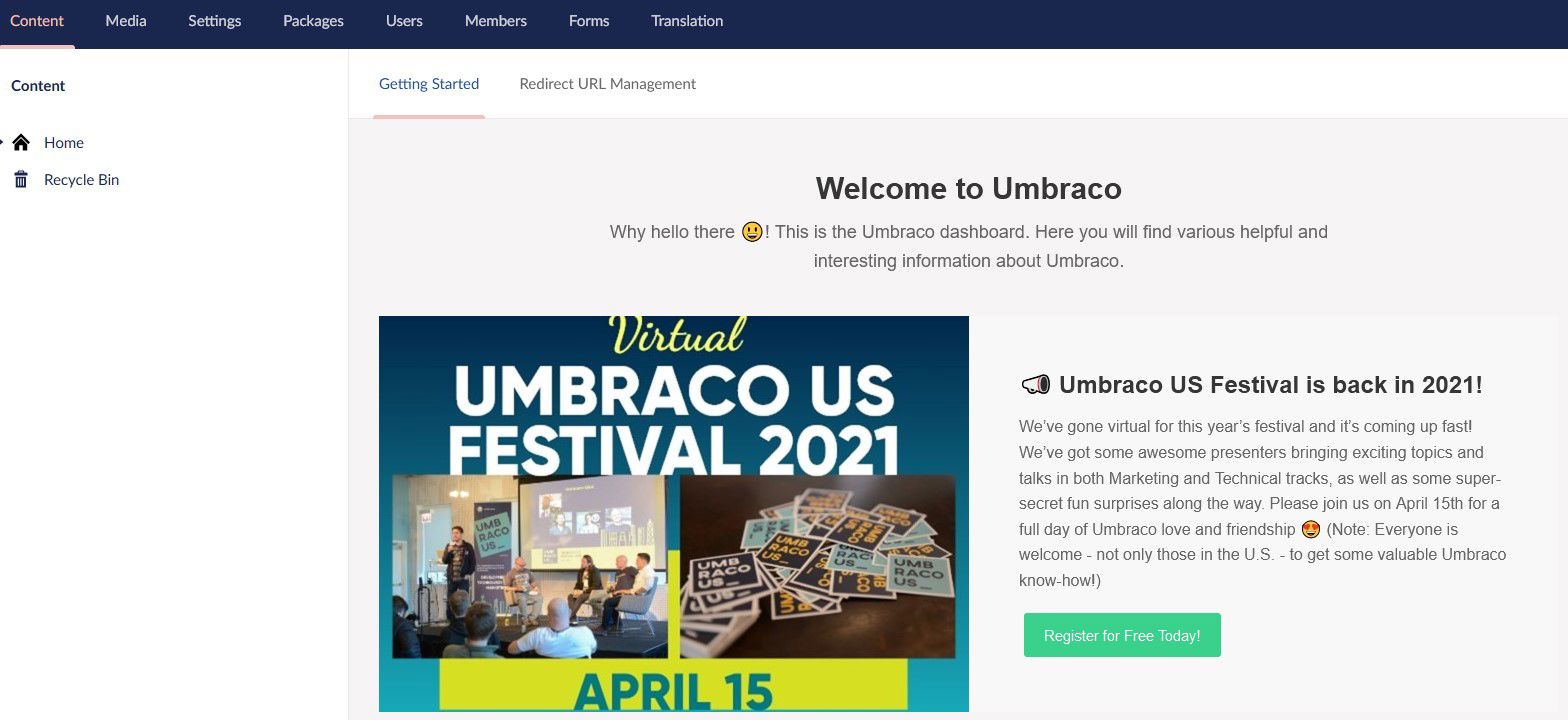 It is a great place to keep yourself updated. For those not interested, e.g. end-clients, it is possible to customize this dashboard or even disable it for editors whilst still getting the updates as an admin.
This will not affect existing installations that upgrade to 8.13, dashboard permissions remain unchanged. In new installations you'll find a new AppSetting key AllowContentDashboardAccessToAllUsers, and this can be removed or set to false to revoke access. 
Accessibility improvements
Rachel Breeze, Jesper Rasmussen, Justin Shearer and Patrick have all contributed with more accessibility improvements to Umbraco 8.13. This affects features like the image cropper, link picker, oEmbed screen and more. Massive HIGH FIVE YOU ROCK 🙌 for making everything a little nicer to work with for everyone.
Performance enhancements
Over the past 6 months, a lot of work has gone into fixing and improving the performance of Umbraco. This release brings another round of performance enhancements to the CMS making it faster and more stable. You can find the entire list here.
Bug fixes
And a long list of bug fixes has also made it into the release helping to increase the overall stability of Umbraco CMS:
And more…
That's not all, the release contains even more than what is listed above. You'll find updates and fixes to the API, accessibility improvements, UI tweaks and even a couple of translation updates, so there is plenty to look forward to in the release. You can find the full list of features, improvements and fixes in the release notes.
Breaking Changes
The dependency on HTML Sanitizer has been removed and is marked as a breaking change. This was introduced in Umbraco 8.8 so shouldn't be too much of an impact. If you are coding against the dependency make sure to add it yourself.
Community Contributions
Of the 66 bug fixes and feature additions in 8.13.0, 58 of them have been contributed by the community created by 26 unique contributors. We have included 6 contributions that came in during last Hacktoberfest.
We're welcoming 4 brand new contributors who have made their first pull request for Umbraco-CMS, they're marked with stars below. Welcome to the contributor club Jesper L, Jesper W, Çağatay, and Justin! 🏆
⭐ = First pull request to any Umbraco repository
How to get your hands Umbraco 8.13
As always, from today, all new v8 Umbraco Cloud projects will be running 8.13. For all our Umbraco Cloud customers with existing projects, this upgrade is only 2 minutes away:
We've wrapped it all up for you, so all you have to do now is follow these steps:
Add a Development Environment to your project, if you do not already have one (Add a Development environment by clicking "Manage Environments" in the project view)
Make sure you also restore the content to the Development Environment from your Live.
When the Development Environment is all set up and you've made sure you don't have any pending changes on the Development Environment - you are all ready to upgrade to Umbraco 8.13!
It's as easy as clicking a button - like, literally clicking the "Upgrade Available" button on the Development Environment. The auto-upgrader will take care of everything from here! 🚀
Once it's done, check the Development Environment to make sure everything is looking right.
When that's confirmed, you are ready to deploy the upgrade to the next environment - Live or Staging, and start taking full advantage of all the new features.
Non-Cloud and release notes:
As always, installation and release notes can be found on Our: https://our.umbraco.com/contribute/releases/8130
This release is also available from Nuget: https://www.nuget.org/packages/UmbracoCms/8.13.0