📅 November 11th   📍 Aarhus, DK
Umbraco DK Festival is right around the corner 🤩 And we're simply thrilled that we get to meet in person again! Whether you're a big Umbraco-lover or still new to the game, we highly recommend you to join.
Umbraco DK Festival will take place on November 11th, 2021, at the beautiful venue Pakhuset M.IB, in Aarhus Ø. Directions and transportation options to the venue can be found here. The ticket price starts from 680 DKK + taxes and fees.
Grab your ticket to the Umbraco DK Festival 
The festival will have two tracks: one for developers and one for business professionals. Note that several talks will be in Danish, but there will be some talks in English as well. Check out the program.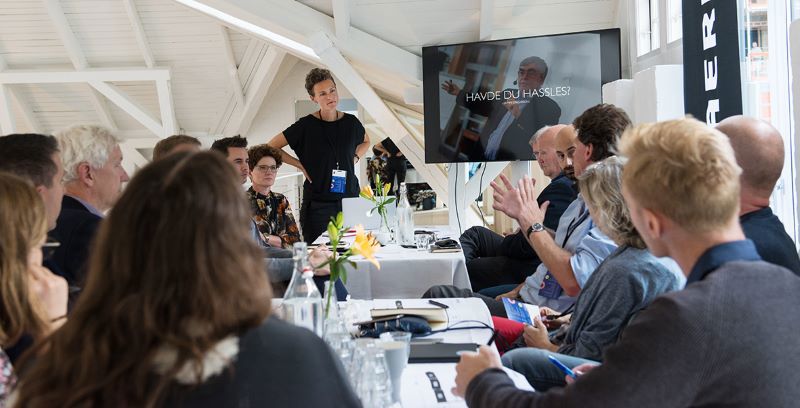 The Development Track 👩‍💻
Are you a developer who seeks the newest features, insights, and perspectives on working with the Umbraco platform? Then, this track is for you! 
A lot has happened since the last time we were together, so we have a lot to catch up on. We'll begin the day with no other than Filip Bruun Bech-Larsen from Umbraco HQ, who will set the tone of the day. Afterwards, you can expect to get updated and educated in Umbraco 9 (the newest Umbraco version), experience an interesting Umbraco case, attend two enlightening workshops, and much more! 
The Business Track 💼
You should most definitely join the Umbraco DK Festival if you're a  business professional working with digital business development, e-commerce, CMS platforms, digital transformation, and other digital projects related to improving businesses. 
By securing a ticket to the festival, you get access to a full day of inspiration and insights from experts sharing their professional experiences. You can look forward to hearing from:
Nicolas Skovmand, CIO - Bestseller

Rasmus Arffmann, CPO - PFA

Jeppe Godske Olsen, Director, Partner Management - Raptor

Signe Hollensen, Marketingchef - Affald Varme Aarhus
Marlene Fauerholdt Jensen, Head of Online solutions - Topdanmark

Rune Andresen, Ecommerce Manager - Scandlines
Check out the track programs and grab your ticket(s)
Time to catch up with Umbraco peers 🙌
Umbraco DK Festival is an excellent place for networking! So, get ready to catch up with old peers, meet new ones, and broaden your network within the Umbraco community.
To end the day, we will serve drinks & pizza and let you enjoy the friendly atmosphere after a day filled with inspiration, knowledge-sharing, and networking.
We can't wait to see you - so hurry up and secure your ticket 😉