If your love towards Umbraco is unshakable, if you work with Umbraco daily and are keen to learn more, if you're new to the Umbracoverse and wonder what it's all about – this is the place to be! The German festival returns for the 7th time this year and it's definitely going to be a great one for first-timers and UFD veterans alike.
What to expect? Here's a little teaser from last year's event:
The Umbraco 8 hackathon, the pre-party and the 7th Umbraco German Festival
With Umbraco 8 having just been released, you can learn more about the newest Umbraco major release listening to the Umbraco HQ Chief Unicorn Niels Hartvig's keynote – or why not contribute to Umbraco 8 yourself?!
At the hackathon (4th of April, starting at 2 pm), Umbraco 8 will be at the center of attention as we will dive into it with PR team member and UFD19 speaker Poornima Nayar. Alongside Sören Deger, who is the CPO at byte5, Poornima will test the new pull requests then and there. So you can help make Umbraco 8 better and enjoy some German pastries while doing so. Just send a quick e-mail to sign up.
As every year, on the night before the main event, there's also the pre-party at the byte5 office (4th April, starting at 7 pm), where you can meet and get to know the international and local community. Friendly people, music, cocktails, and snacks – it's the perfect setting to get that special Umbraco community feeling.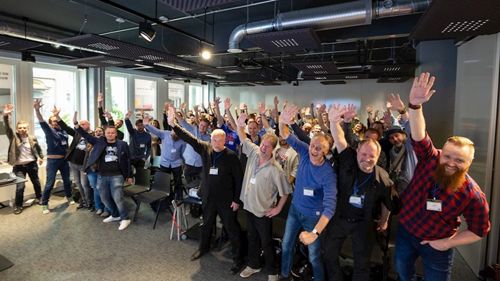 Join the sessions, embrace festivities
After Niels has set the atmosphere with his keynote, the festival will run on 3 tracks with 15 more sessions. A slot is also reserved for your wonderful Umbraco baristas Marcin and Callum who will stream umbraCoffee live from UFD once more.
Talks will be given by both experienced speakers as well as first-time speakers, with the majority of talks being in English.
There are sessions for beginners, inspirational talks on tech topics and, of course, several deep-tech sessions: learn more about GraphQL with Pete Duncanson, discover how Unicorns and AI go together with Henk Boelman or listen to Carole Rennie Logan to find out how we can use empathy to work towards an even friendlier community, better tech teams and, by extension, better solutions for clients. Other session topics include high-performance, testing, and Azure Functions.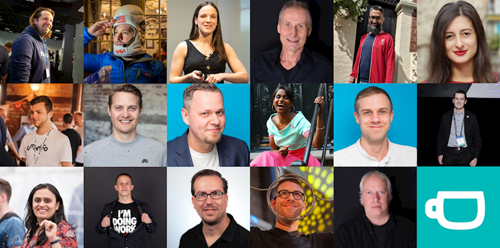 Experienced Umbraco festival-goers know what comes after the sessions – that's right: It's the after-party! This is where you can chat with other Umbracians, network and exchange thoughts on what you've heard during the day, while having delicious dinner from Flow the Kitchen and sipping Umbraco-themed cocktails.
But Umbraco-Festival Germany wouldn't be complete without the infamous "after-after-party", where the crowd of merry Umbracians moves on to a local karaoke bar – the same place, where Slave & Eagle have their origins…
Your golden ticket
…okay, it might not be golden, but it's still valuable! Your UFD ticket includes:
hackathon (don't forget to sign up!)
pre-party
festival
food and drinks
UFD festival swag
If you want for this "goodie bag" to be yours, make sure to grab your ticket for just € 149.
Not entirely ready yet? You can read up more about UFD on the website or follow us on Twitter.
Who's behind the festival?
Your Umbraco-Festival Deutschland host is byte5, the very first Germany's Umbraco Gold Partner. byte5 is an IT service provider that builds mission-critical web projects for medium-sized and large enterprises.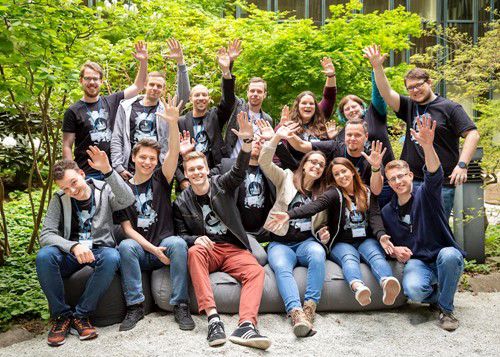 We have been in love with Umbraco's flexibility and friendliness since 2010 and have been a gold partner for 8 years. In 2017, we were honored with an Umbraco MVP award for hosting Umbraco-Festival Deutschland.
We are super excited to celebrate UFD19 and share this special event with you! With its variety of sessions, guests from all over Europe and that special UFD charm, Umbraco-Festival Deutschland is so much more than a prelude to Codegarden.
Don't miss out and book your tickets:
I want to go to Umbraco-Festival Deutschland >>