Nominations and judging
Similar to last year, everyone was able to nominate their favorite packages. Whether you use a package on every site, you create and think it's awesome, or created a package yourself, getting your nominations in is the first (and most important) step!
After gathering the nominations, the Community Package Team selected a panel of judges to categorize, evaluate and score all of them. This was no easy task, which is why we're particularly grateful to our judging panel, who dedicated their time to installing all packages and writing extensive notes for each.
So, before announcing the winners, I'd like to give a big H5YR to the members of this year's jury:
Dennis Adolfi
Janae Cram
Heather Floyd
Søren Kottal
Paul Seal
Dave Woestenborghs
Me, Ronald Barendse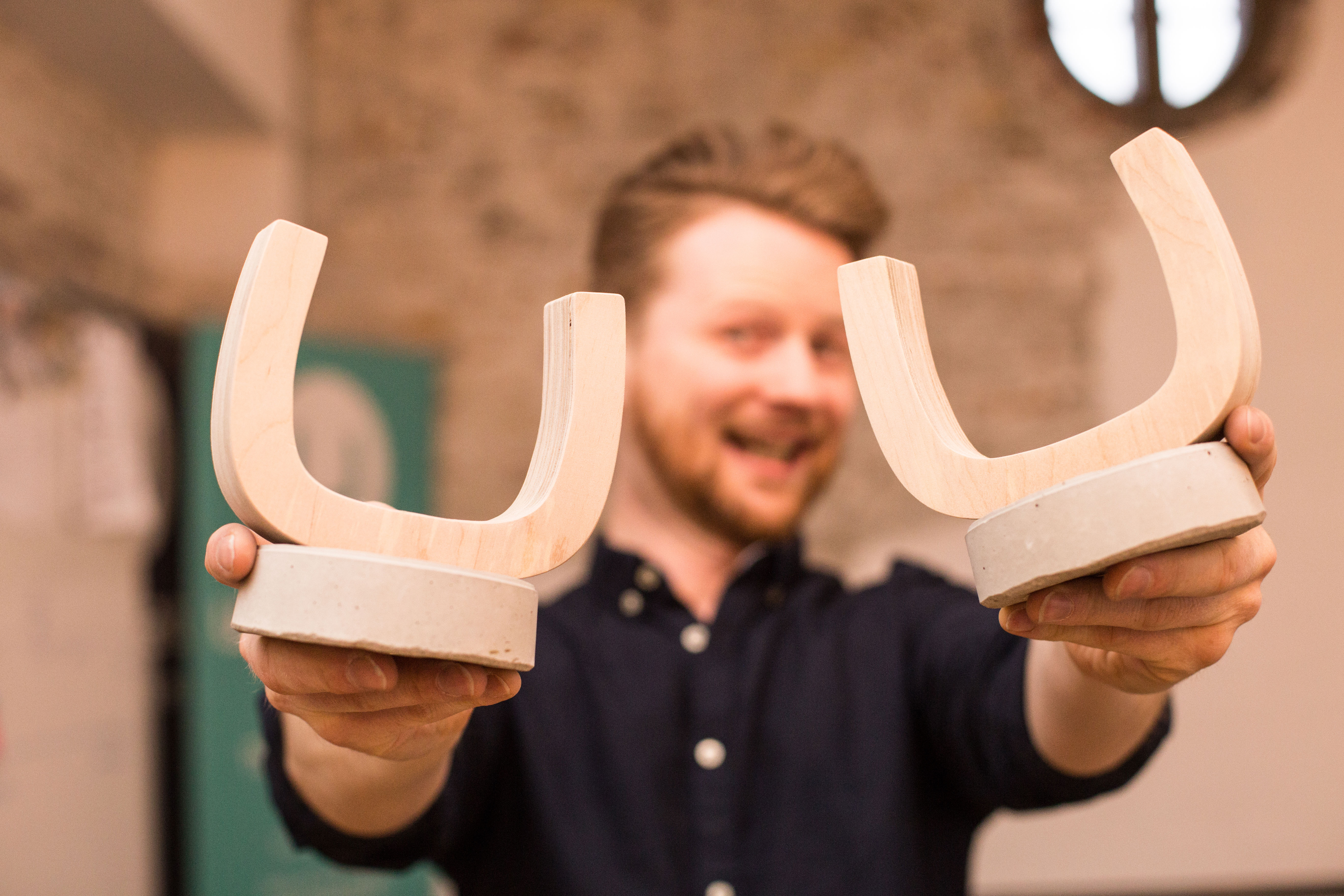 The winners
Without further ado, here are the winners of the 2022 Package Awards.
Best Editor Experience
What's a content management system without happy content editors? Nominations in this category were for packages that go above and beyond to make the editors' experience a delightful one.
Runner-up: Iconic by Mario Lopez
Winner: Editor Notes (aka uEditorNotes) by Marc Goodson
Editor Notes (aka uEditorNotes) has been around for a while (supporting Umbraco 7, 8, and 9) and allows you to add rich text notes to your content pages, collapse the contents or show it in a dialog, giving editors a very nice way to include documentation that otherwise wouldn't fit in property descriptions.
The judges said: ''Editor Notes on Umbraco 9 is slick, runs well, and is a great way to add some inline documentation for some more complicated pieces of backoffice kit. We love this package, as it makes adding documentation easy and can really enhance the editor experience of your site.''
Best Expansion
Packages selected for this category were those that add substantial additional functionality to the Umbraco, extending into areas beyond CMS and demonstrating how Umbraco can be a true experience platform.
Runner-up: Translation Manager by Jumoo (Kevin Jump)
Winner: uSkinned Site Builder by uSkinned (Paul Daly/Marc Love)
uSkinned Site Builder lets you experience the power of Umbraco without writing code. It includes a lot of custom editors, dashboards, and other customizations that seamlessly integrate with Umbraco and, combined with a compatible theme, gives editors an easy way to create and customize their site.
The judges said: ''This is really well done and a dream come true for the low/no code people that want to create a site without involving months of development. The layout editor is amazing and the attention to detail in all their property editors is something everyone should take note of. The real-time designer integrates flawlessly with the preview mode and really shows off how you can expand on almost all functionalities of Umbraco.''
Best Newcomer
In this category we wanted to offer recognition to new members of the community and package ecosystem, limiting entrants to those who have released their first package.
Runners-up: Emptiness by Jason Elkin & ocTweetThis by Owain Williams
Winner: Hot Chilli Page Not Found Manager by Nik Rimington
Hot Chilli Page Not Found Manager allows editors to pick an Umbraco content page to use as the 404 page for the site and allows for different 404 pages to be used for different sections of the site.
The judges said: ''It makes it really easy to configure 404 pages that would otherwise require complex configuration or code. The fact it supports 404 pages for different parts of the content tree also gives editors a great way to customize the content and ensure visitors are guided to the right (existing) content. It's great to see Nik release this as his first open-source package using a permissive MIT license.''
Best Innovation/Hack
Sometimes Umbraco out of the box just isn't quite how you'd like it.  Packages in the category allow some single-purpose but incredibly useful tweaks to the back-office experience.
Runner-up: Meganav by Callum Whyte
Winner: Maintenance Manager by Kevin Jump
There are times you need to quickly disable visitors to browse your site, e.g. when doing a massive update, content migration, or waiting for a site's launch. Maintenance Manager provides an easy-to-use dashboard to toggle and configure this, including the possibility of freezing all content/media to temporarily prevent editors from doing updates.
The jury said: ''This package provides a very specific feature that you likely won't use often, but if you do, it offers enough functionality to make it useful and easy to toggle your site into and out of maintenance mode.''
Best Package Care/Holistic Experience
A successful package, of course, doesn't only consist of code. We also wanted to credit those that go the extra mile in their responsiveness to questions/issues, documentation, and demos.
Runner-up: SEO Toolkit by Patrick de Mooij
Winner: uSync by Jumoo (Kevin Jump)
uSync allows you to sync Umbraco metadata/settings and content between environments without having to backup and restore databases, making it easy to get your site up and running on either a new developer machine or production server.
The judges said: ''uSync is a fantastic package that saves a lot of developer time and enables editors to easily sync content between environments themselves. Kevin constantly releases updates to support the latest Umbraco versions, fix issues, and improve the package. All features and settings are also very well documented, making it a very well-deserved winner.''
Best Developer Tool
Some packages are just a go-to for developers when starting a new Umbraco project.
Runner-up: Diplo God Mode by Dan Diplo
Winner: Konstrukt by Outfield Digital (Matt & Lucy Brailsford)
Konstrukt is a backoffice UI builder that abstracts the complexities of creating custom backoffice integrations behind a developer-friendly and strongly typed API. Using this API developers are able to define a configuration against their own data models to automatically create all the relevant UI needed to manage that data.
The judges said: ''Allows very quick bootstrapping of custom data sources, very intuitive setup/configuration and great documentation, which combined ensures developers can save a lot of time writing their own implementations while also integrating seamlessly with the rest of the Umbraco backofice.''
Jury's Choice
A standout package that the jury believes deserves to be recognized as particularly exceptional.
Winner: Contentment by Lee Kelleher
Contentment is a delightful package that has a collection of components for use in the backoffice. These property editors enhance both the developer experience by providing them with complex editors that can be implemented quickly as well as the editor experience by providing enhancement of existing properties (like HTML5 options for the text-string) or new properties that fill specific niches a site might need.
The judges said: ''Not only does Contentment provide a large amount of property editors for different use-case scenarios, it is quick to set up and points towards thorough explanatory documentation to get anyone using the package going in a snap. Lee supports the package continuously, answers questions from the community promptly, and gives the all-around friendly experience that Umbraco is known for with Contentment.''
Package Contributor of the Year
This year we opened up nominations for package contributors, as we also want to recognize and appreciate the community members who have contributed to making existing packages better by supplying bug fixes, new ideas/features, and/or helping maintain them.
Runners-up:
Callum Whyte for contributing to Vendr
Robert Foster for contributing to Our.Umbraco.GMaps
Lee Kelleher for contributing to SEO Toolkit
Nik Rimington for contributing to Vendr
Winner: Bjarne Fyrstenborg for contributing to Vendr
Being a very adopter and major contributor to Vendr, Bjarne developed and maintains multiple payment gateways, created the free add-on Vendr.Reviews, providing drop-in reviews for your product pages, and assisted on the forum by sharing his knowledge and experience with Vendr.
The judges said: ''Bjarne did a tremendous amount of work extending and improving an existing package and showed his passion in doing so. If anyone is deserving of this award, it's definitely Bjarne, H5YR!''
Nominated packages/contributors
A big thanks to everyone who nominated a package or contributor this year. Your input is very important to us and without it, we wouldn't have such awesome winners!
Congratulations to all, even if they didn't win an award this time. Being nominated is great credit in itself, as that shows there's someone appreciating your work and/or you're proud to show it off, which you really should!
In total, we received 62 package nominations for 20 unique packages and 5 contributor nominations:
Packages
CMS Import
Contentment 
CyberSolutions.UCore.DependencyInjection
Diplo God Mode
Editor Notes (aka uEditorNotes)
Emptiness
Hot Chilli Page Not Found Manager
Iconic
Konstrukt 
Limbo Boolean
Maintenance Manager
Meganav
ocTweetThis
SEO Toolkit
Skybrud Redirects
Translation Manager
Umbicosaurus
uSkinned Site Builder
uSync
Vendr
Contributors
Bjarne Fyrstenborg
Callum Whyte
Lee Kelleher
Nik Rimington
Robert Foster
Sending a big H5YR to you all! 🙌