Overview: 
Umbraco UI Builder 
Umbraco Winter Keynote 2024

Umbraco 12.2
Umbraco 12.3

Umbraco CI/CD Flow
Automatic Minor Upgrades

Umbraco Authorized Services 0.3 
Patch releases for Umbraco add-ons
News 📰
Introducing Umbraco UI Builder 🚀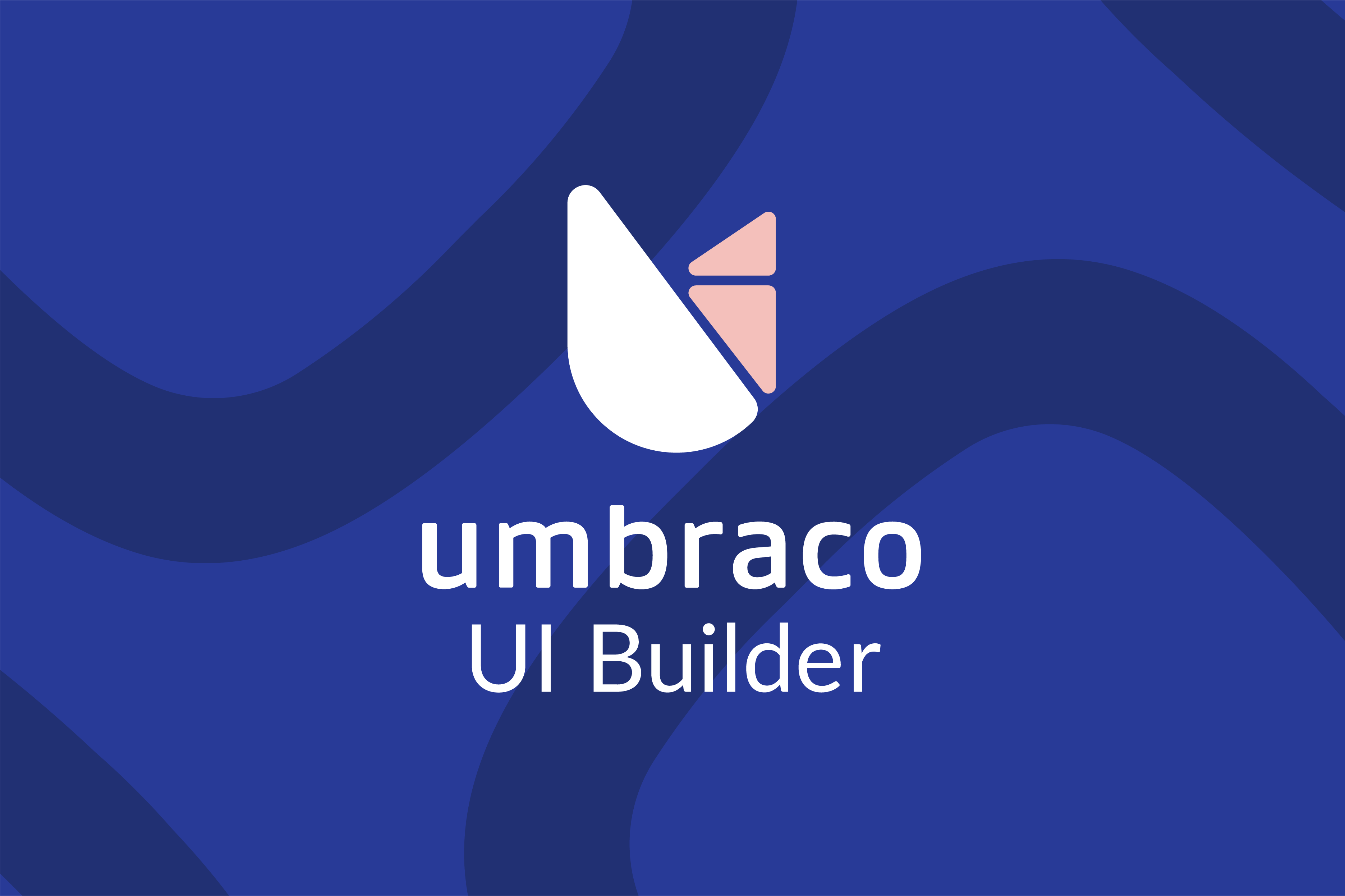 Are you looking to save time when handling data in Umbraco?
Meet our latest add-on, Umbraco UI Builder. This product helps you manage any type of data that an editor would benefit from viewing or editing, in a user-friendly and familiar interface in the Umbraco backoffice. 
Umbraco UI Builder is now available as a feature on all current and upcoming Standard and Professional Cloud plans as well as available as subscription add-on.
Learn more about Umbraco UI Builder in the official launch blog post. 
Sign up for the Umbraco Winter Keynote 2024
If you're reading this update, you're probably someone who likes to keep yourself updated on everything Umbraco - especially the product 😉
In 2024, for the very first time, we're hosting the Umbraco Winter Keynote. A virtual update directly from Umbraco HQ about all our exciting plans in 2024 regarding product, business, and community.
This is an updated version of the Umbraco News Year's Reception and is designed to be informative and interesting for both experienced Umbraco users as well as newcomers - you can even invite your customers if they're curious about the product you're using! 
The 1-hour virtual keynote will take place on January 16, 2024 and we hope to see you there. 


Sign up and mark your calendar!
Are you ready to handle the load on Black Friday?
Or even the full week? It's probably no surprise to you that the biggest online shopping day is upon us next week. To help you and/or your customers get through this as smoothly as possible, we want to remind you that you on Umbraco Cloud can get Dedicated Resources to support you in exactly these situations where you expect a significant spike in website visits. 
Learn all about how we can help you get through Black Friday with peace of mind.


New releases ✨
Umbraco CMS
Since the last Product Update, two minor version of the CMS has been released - both with big headless features: 
Umbraco 12.2
Media Delivery API, streamlined content management, and new developer options - this minor release offers new headless powers as well as a more efficient and user-friendly experience for developers and users alike.
Check out all the details in the 12.2 release blog post. 
Umbraco 12.3 
The CMS has taken yet another headless step. With the release of Umbraco 12.3, you now get UI for preview URLs in a headless context and protected content through the Content Delivery API.
Check out all the details of this release in the 12.3 release blog post and please note that the latest patch is 12.3.3.
Umbraco Cloud
Umbraco CI/CD Flow
To be fair, this is not released yet, however, we're very close and didn't want to wait to share the news! On December 6th, the Umbraco CI/CD Flow will transition out of the public beta stage, reflecting the feature's robustness and extensive capabilities. We are grateful for the valuable feedback from our user community, which has been instrumental in refining the CI/CD feature to better serve your needs.
This feature is universally compatible and designed to integrate seamlessly with a variety of build pipelines and Git repositories, including Azure DevOps and GitHub Actions. This compatibility ensures that you can handle pull requests (PRs) and conduct acceptance tests through your preferred build pipeline setup, allowing you to tailor your quality assurance protocols to meet your project's specific requirements. And then deploy your Umbraco solution to Umbraco Cloud using the official public Umbraco Cloud endpoint.
What's New for You?
The integration of your pipeline with Umbraco Cloud using Umbraco CI/CD Flow means you're now equipped with a powerful tool that enhances your development workflow. Here's what you can look forward to:
Effortless Integration with Your CI/CD Ecosystem The Umbraco CI/CD Flow is engineered to seamlessly mesh with your existing CI/CD pipelines, facilitating a smooth transition to Umbraco Cloud.
Advanced CI/CD Capabilities Elevate your CI/CD strategy with advanced features such as PR-flows and automated testing—functionalities previously beyond the scope of Umbraco Cloud.
Expandable and Adaptable The Umbraco CI/CD Flow is built to grow with you, offering the scalability and flexibility needed to accommodate an expanding scope of work. Whether you're scaling up for larger projects or navigating more intricate workflows, you can adjust your existing CI/CD pipeline with ease.
For a deeper understanding and more detailed guidance, we suggest you take a look at our documentation. It provides comprehensive instructions on how to adjust an existing pipeline for interaction with the public Umbraco endpoint, along with explicit steps to invoke its available operations.
Looking Ahead
Moving ahead, our dedication to continuous improvement and innovation stands firm. We plan to further develop the Umbraco CI/CD Flow, incorporating user feedback to shape its evolution. Keep an eye out for upcoming enhancements as we strive to augment our CI/CD features, aiming to deliver increased value to your projects.
Automatic Minor Upgrades in Umbraco Cloud
We're excited to enhance our Automatic Upgrade feature to now include Minor versions for Umbraco CMS, Umbraco Forms, and Umbraco Deploy, in addition to Patch versions!
The advantages of Automatic Minor Upgrades are clear: time savings, immediate access to new features and improvements, and automatic application of the latest security patches for added confidence.
Existing Cloud projects can activate Automatic Minor Upgrades through the Automatic upgrade section on Umbraco Cloud. For new Cloud projects, this feature is enabled by default, ensuring you benefit from the latest features and security updates.
Umbraco add-ons and integrations
Umbraco Authorized Services 0.3 
Exciting news and enhanced features await you in the latest release of the Umbraco Authorized Services package.
This package is tailored for developers building integrations between Umbraco and an array of external services. The package is designed to handle the groundwork required for third-party integrations, including tasks like authorization, token storage, and serialization. With this package, your primary focus can be on implementing the specific business functionalities you require using the service's API. 
In summary, with the initial release, we focussed on supporting services that offer authentication and authorization via an OAuth2 flow. With this update, you will have more flexibility in this, improved usability of the package, and extended use cases. Read more about the individual features in this blog post.
Patch releases for Umbraco add-ons
Just like clockwork, the commercial products have received a patch release since the last Product Update, and this month is no exception 🧑‍🔧 These patch releases address various minor issues that have been reported, either internally or through the products' public issue tracker. 
For a detailed overview of the individual patch releases and the affected versions, please refer to the Release Notes linked below: 
Upcoming releases 💫
Coming soon: CMS
Umbraco 13 LTS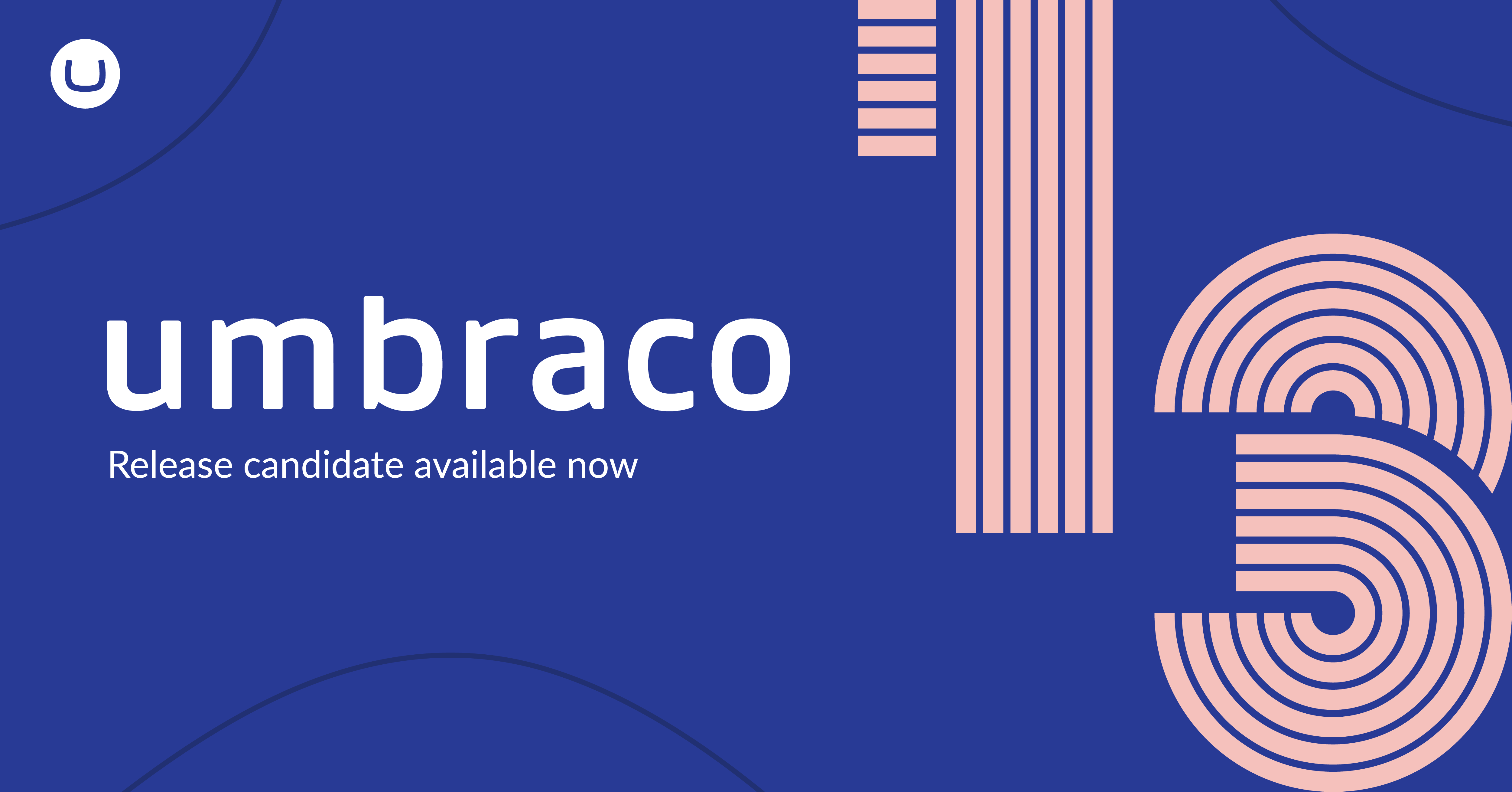 We're excited to introduce the next major upgrade for Umbraco CMS, which not only stands as the next Long Term Supported version but also brings a host of highly anticipated features. 
This upgrade grants you access to the most recent version of the .NET (including ASP.NET Core) framework, featuring performance enhancements, new functionalities, and all the latest updates. Moreover, you can now utilize Dynamic Roots as an alternative to XPath expressions in the MultiNode Treepicker, benefit from Webhooks, leverage Blocks in the RichText Editor, and much more.
The release candidate for Umbraco 13 is now available for testing, with an RC2 on its way later this afternoon with significant updates in the pipeline for Webhooks and the RichText Editor's Block feature. Keep an eye on this RC2 link for the download and learn about the latest updates to this release on Our. 

For additional details and information on how to access this upgrade, please see the Umbraco 13 Release Candidate blog post.
Umbraco 10.8 RC
On Thursday, November 16th, Umbraco 10.8 RC is hitting the stage 🚀 This new release contains the following, and we would like your help to ensure everything works perfectly, before the final release on November 30th:
NuGet and NPM dependencies updated to the latest minor and patch versions
The NuGet and NPM dependencies have been updated to the latest versions that did not contain breaking changes.
Performance optimizations when indexing content with blocks
We managed to make some performance optimizations that make indexing of content with a lot of nested types (Block list, Block Grid, etc) faster.
Performance optimizations when editing content with many Multi URL Pickers
We found small performance improvements to the Multi Url Picker when editing content in the backoffice.
Opt-in to seed NuCache in one-go
A new setting has been made available, that lets you seed uncached with one massive query, instead of doing it paged. This can increase boot times significantly, but be aware it will put some pressure on your database.

A handful of bug fixes
A handful of bug fixes that have been made for later versions of Umbraco have been ported back to Umbraco 10.

Find the full overview of the Umbraco 10.8 RC on Our


Coming soon: Umbraco Cloud
Redesign of Project Page to Improve Your UX
Our Umbraco Cloud front-end team is currently focused on creating a new version of the project page, utilizing the latest Umbraco UI Library to modernize our tech stack and elevate the overall user experience. This redesign isn't just a facelift; it's a complete reimagining that will bring our tech stack up to the minute and significantly improve user experience. The initial release will maintain the core functionality you're accustomed to but will introduce a new layout, adhering to the left-to-right deployment model, and will set the stage for future features.
With this redesign, we're laying the groundwork for advanced functionalities, such as a more flexible environment and enhanced load-balancing capabilities. Our aim is to create a platform that not only looks good but also supports your project's growth and complexity with ease.
As we gear up to introduce this update, we will be launching it as a public beta. This phase is crucial for us to align our enhancements with your feedback, ensuring that the improvements we implement are both meaningful and impactful. Your active participation in the beta will help us fine-tune the new design and functionality to better suit your project management needs.
Details on how to become part of the beta experience will be forthcoming. We are eager to collaborate with our user community to refine this pivotal aspect of our SaaS solution and drive forward a new era of project management efficiency and reliability.
Enhanced Visibility Process
In our continuous effort to offer the best possible developer experience, we're enhancing the visibility of long-running operations within Umbraco Cloud. You as a user will soon benefit from a more transparent and informative interface during critical processes such as plan upgrades, changes to environments, migrations to dedicated resources, or deployments between environments.
This new feature promises a seamless operation from start to finish, with real-time updates that keep you informed every step of the way. Should an error occur, you'll receive a clear message detailing the issue and guidance on how to resolve it, minimizing friction and confusion.
Initially, this Enhanced Process Visibility will be integrated into the "Add environment" function on the new project page. Following this, we will extend support to include "Change plan" operations and deployments between environments, ensuring comprehensive coverage across the most critical long-running processes.
Coming soon: Umbraco Heartcore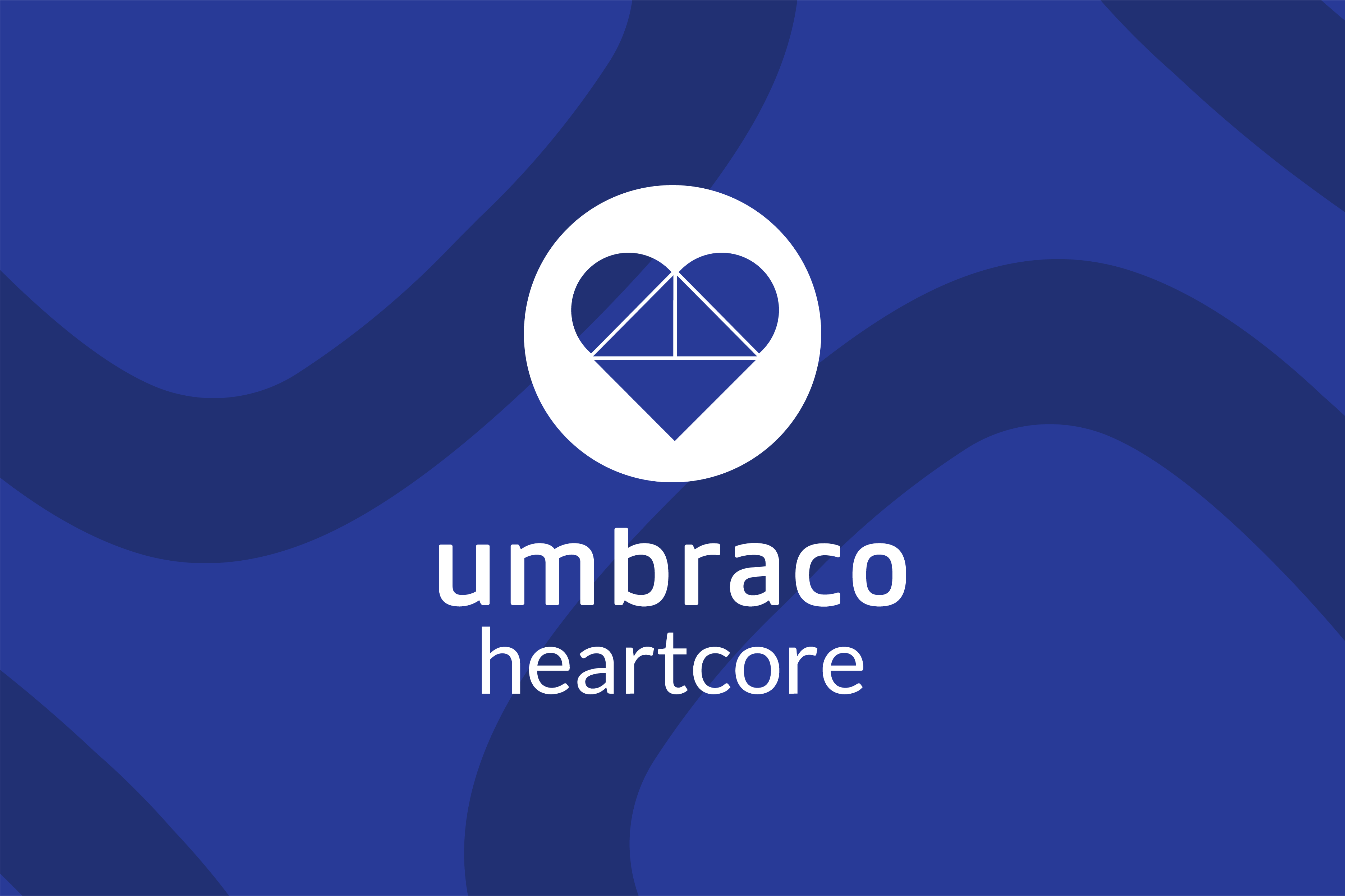 Core Dependency Upgrade 
In Q1 of 2024, there are a lot of nice improvements and features to look forward to in our headless offering, Heartcore. 
The product will get a Core Dependency Upgrade which will include the block grid editor as well as improvements that'll make the Heartcore backoffice noticeably more performant and responsive for content authors. 
Check out the full Umbraco Heartcore update for all the details of what's to come just a few months from now! 
Coming soon: Umbraco add-ons and integrations
Preparing Umbraco add-ons and integrations for Version 13
As we draw closer to the release of Umbraco 13, we are ensuring that all the Umbraco commercial products, such as Umbraco Commerce, Workflow, Forms, Deploy, UI Builder, as well as the Umbraco-supported integrations, are fully compatible with this upcoming major version of the CMS. 
You might have already noticed the version 13 release candidate for Umbraco Deploy, Umbraco Forms, and Umbraco Workflow that we released on November 7. 
The release candidate for Umbraco Commerce is also available, including webhooks for Order Finalized and Order Status Changed.


The release candidates for the remaining add-ons, such as Umbraco UI Builder and the Umbraco HQ-supported integrations on Umbraco Marketplace will be available shortly.
… Until next time
Remember that you can always keep yourself updated on what we're working on "Now", "Next", and "Later" on the Umbraco Product Roadmap as well as check up on all released features in the Umbraco Roadmap History. 
A large part of the work we do is inspired by the feedback we get from you. If you find issues or have specific feature requests, you can find the issue trackers for our products on the Umbraco Github account.
If you have product feedback, you're welcome to reach out to us at product@umbraco.com.