38/42 - wowser! In this release we're already seeing the effect of the newly established PR team which was first announced last month at Codegarden 2018.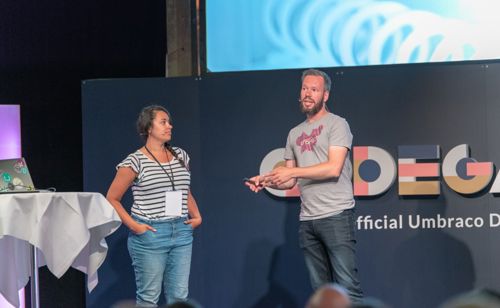 Most of the pull requests in this release have been merged after Codegarden thanks to the fantastic contributions of community members in the PR team. It's great to see this new team working so well and riding on the massive wave of motivation following CG18 🙏
Umbraco 7.11 is definitely a testament to this:
New Features in Umbraco 7.11
See where compositions are used
This is basically a very friendly feature that helps you get an overview so you can make the right decision. 


Currently, when you try to create a composition on a document type that is already part of a composition you get an error describing that the doctype is already used in a composition. As of 7.11.0, you will now also get to see where this document type is being used.
This can be useful to know, if you want to see what the impact would be of adding a new property to a composition, and will help you make the decision as to whether your new property should be on that composition or on a new composition.
This cool new feature was introduced thanks to a pull request from Marc Goodson.

Before: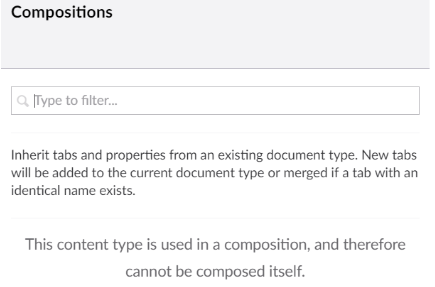 Now: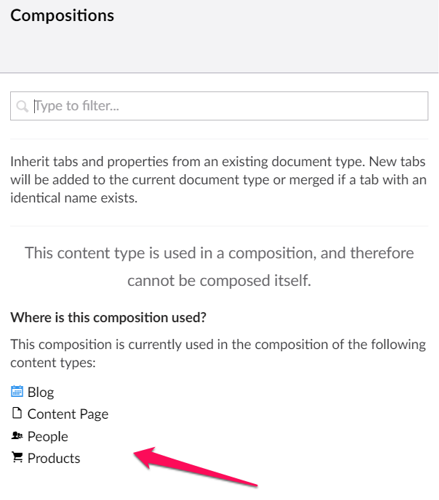 Dictionary tree modernized and moveable
The dictionary tree was one of the last items in Umbraco that were still running in Webforms mode. Thanks to super generous contributions by Lee Kelleher and Dave Woestenborghs, this tree and its functionality has now been converted to Angular. This means it performs better and it is easier to maintain / improve on. It currently looks almost the same as it looked before and it will now be much easier to improve it.
As an added bonus, it is now finally possible to move the dictionary tree from the settings section to the translation section. This is a big bonus, both for your editors and for you as a developer, as the settings section contains things that content editors shouldn't be updating, so by removing this section, editors simply don't have to worry about it and won't accidentally change things they shouldn't.

Multilingual tours
Speaking of contributions by Dave, he's done it again: it is now possible to make multilingual tours based on the language of the logged in user. This should make it easier for your international users to get started when using Umbraco.
How to create these tours in Dutch, German, Danish, Chinese etc.? Follow the documentation for the "Backoffice-Tours" and start creating your own (multilingual) tours in Umbraco today.

Bug-fixes and Improvements in Umbraco 7.11

UX improvements
Thanks to a lot of pull request sent to us by community members, we've been able to make a lot of UI elements a bit nicer to use. For example:
And there's many more small but great improvements!
Get an overview of all the new things you get with Umbraco 7.11.0

Get your hands on Umbraco 7.11 today!
As always, from today, all new Umbraco Cloud project will be running 7.11. For all our Umbraco Cloud customers this upgrade is only 2 minutes away.
We've wrapped it all up for you, so all you have to do now is follow these steps:
Add a Development Environment to your project, if you do not already have one (Add a Development environment by clicking "Manage Environments" in the project view)
Make sure you also restore the content to the Development Environment from your Live.
When the Development Environment is all set up and you've made sure you don't have any pending changes on the Development Environment - you are all ready to upgrade to Umbraco 7.11!
It's as easy as clicking a button - like, literally clicking the "Upgrade Available" button on the Development Environment. The auto-upgrader will take care of everything from here! 🚀
Once it's done, check the Development Environment to make sure everything is looking right.
When that's confirmed, you are ready to deploy the upgrade to the next environment - Live or Staging, and start taking full advantage of all the new features.



Non-Cloud and release notes:
As always, installation and release notes can be found on Our: https://our.umbraco.org/contribute/releases/7110
This release is also available from Nuget: https://www.nuget.org/packages/UmbracoCms/7.11