With the transition to Umbraco version 8 we are going to be updating course materials and training sessions so they also cover all the improvements and features that will be included in Umbraco 8. We are still in the process of getting everything ready but thought we would give you a quick update on the things we already know.
V8 Bridging Courses
The plan is that we will be offering bridging courses for everyone that currently has an Umbraco 7 certification. The bridging courses will be covering all the changes that will be implemented between Umbraco versions 7 and 8 and thus allow you to upgrade your Umbraco 7 certification to an Umbraco 8 certification.
The new full training courses and the bridging courses will be ready approximately around the end of Q1 2019.
Should you wait to buy training until Umbraco version 8 is released?
No, that wouldn't make sense. If you are in need of getting your Umbraco skills updated now, you shouldn't hold back because we will make sure you get the right V8 skills as well. We have decided to throw in free Umbraco version 8 bridging training for everyone who is buying Umbraco training starting October 1st 2018.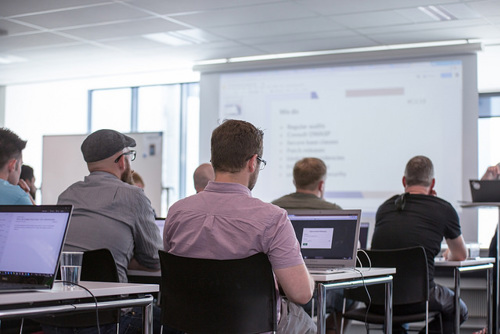 That means that the skills and certifications you acquire now that certifies you for Umbraco 7, you will be able to upgrade to Umbraco 8 at no extra cost.
We will reach out to everyone who was trained in Umbraco 7 since October 1st 2018 as soon as the bridging courses become available so you can become Umbraco 8 certified.
More information about both Umbraco version 8 and the bridging courses will be available here on the blog as we get closer to the release.