Monday, August 24, 2015
uProfile - Kevin Giszewski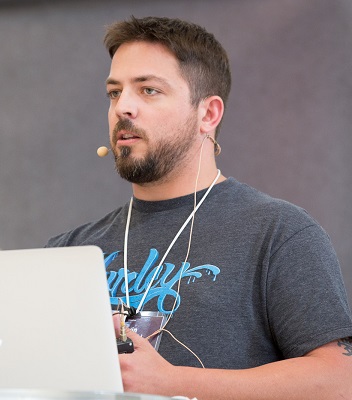 Name: Kevin Giszewski
Location: USA
Job role/company: Senior Web Developer/University of Notre Dame - Mendoza College of Business
First used Umbraco: 2012 v4.7.1
What are you currently working on?
I'm working on converting legacy systems hosted on Rails and ColdFusion to .NET and I pounced on the opportunity to lead the switch and convinced the stakeholders that we should use Umbraco. Technically speaking, switching to Umbraco has been super painless. It's way easier for me to get something to market with Umbraco on Azure that it was trying to coerce Rails/ColdFusion to do things that are much easier in Umbraco. Admittedly I'm not a Rails/ColdFusion expert so I'm biased in that regard.In the end, we're cranking out marketing sites to serve the University at a very nice pace and love doing it with Umbraco.
What is your favourite Umbraco moment or achievement?
Meeting the core team for the first time during my first experience at Code Garden. I was 'star struck' and it really motivated me to go full throttle with Umbraco.
What is the piece of Umbraco work you are most proud of?
Creating Archetype for Umbraco 7. I think it helped usher in some new ways of handling complex reusable property editors.
What about Umbraco keeps you coming back for more?
Without a doubt it is the community. Strength in numbers and the willingness of social coders to share help and code for free.
What is on your desk at work?
My Umbraco 2015 package competition participation 'trophy' for Umbraco Bookshelf (which allows you to read/write books written in Markdown inside Umbraco), books about development, coffee and camera gear.
Kool things about Kevin...
I've jumped out of 20+ aircraft in mid-flight and lived to tell about them all. My two favorite hobbies are making short films and photography.
What is your favourite board game?
Axis and Allies is my favorite, but it's difficult finding someone on my level of geekness that is willing to invest a whole day playing.