Tuesday, December 15, 2015
uProfile - Matthieu Nelmes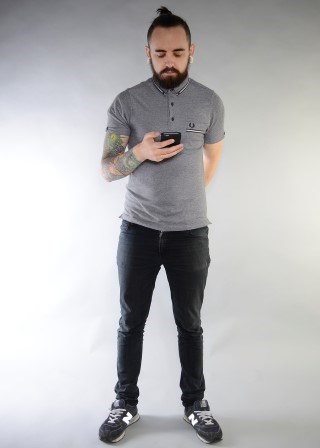 Name:Matthieu Nelmes, http://www.projectmayhem.co.uk/

Location: Bristol, UK
Role/Company:Lead .Net Developer / Wattle Solutions Ltd
Started working with Umbraco in which year? 2013
What are you currently working on?
I'm currently working on a variety of Umbraco related projects. The first is within the hospitality sector. It has booking elements that are presented through a custom angular dashboard in the backoffice. We are also due to start a Microsoft Dynamics CRM integration as this is an area we have previous experience with.
Another project is within the travel industry for a tour operator. So again we will be honing our skills within the travel sector on this one. Part of these projects has involved me writing our own Umbraco packages allowing us to essentially create bespoke modules that can be used elsewhere in future projects.
I also have my own personal projects that I work on form time to time. I try to blog as much as possible on my personal site. I recently decided to work with the Instagram real-time API. I then integrated this into my website with SignalR to trigger live updates. An example of which can be found here (It's still very beta though)
Favourite Umbraco moment or achievement?
I've worked for over 10 years supporting and developing retail and online booking systems. My favourite Umbraco moment was taking an Umbraco project, all the way from initial conception through to deployment, and seeing the very first web booking come through! The first week of deployment I had a big TV screen displaying real-time Google Analytics visitors so that we could monitor visitors at every step of the booking process. After months and months of work, to see the fruits of your labour in action taking it's very first booking is really gratifying
Piece of Umbraco work you are most proud of?
http://www.lindleysautocentres.co.uk/
This actually relates back to the piece of work I was just talking about. The project was for a multi-branch automotive business in Nottingham called Lindleys Autocentres. Throughout the process there were a lot of technical and political obstacles (non Umbraco related) that I had to manoeuvre around. I also became friends with Lindleys Director Alex and between us we were able to deliver his vision of an all-in-one solution. This lead me to have a personal attachment to the project.
What about Umbraco keeps you coming back for more?
Firstly the community that surrounds and supports it. I'm fairly active on the forum and attend local developer meet-ups. I've worked with other CMS's like Wordpress (for my sins) and you just don't come the same community spirit as with Umbraco. Secondly it's easy of use. Since version 7 it's been really easy to present to clients who have bought into the idea of using a more modern CMS to manage and maintain their websites.
What is on your desk at work?
A fresh cup of coffee, a cold cup of coffee, an empty cup of coffee and Post-it notes.
Tell us something interesting about yourself - hobbies, hidden talents, famous friends
I have a pretty interesting dog called Dr Venkman, he's a pug.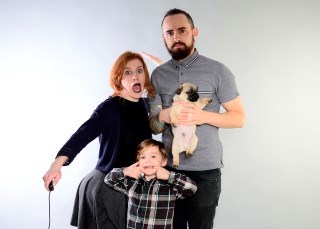 If you could be a superhero what would your power be?
I guess I'd like the power to slow down time. I know as a superhero you'd feel obliged to use your powers for good. But I'd be inclined to grab some extra sleep or work on some new project ideas!