https://www.carlsberggroup.com/
Carlsberg Group's big online move is a website framework called Pegasus. It allows their 500+ brands to think consumer & content first, speak to fans everyday and share experiences across all markets, channel & screen size, securing the widest digital footprint possible. Pegasus enables individual brands and markets to create locally relevant, on-brand experiences that can be adapted for all.
Skills used
Digital Strategy
Content Creation
Umbraco Cloud
What we were challenged to solve
Carlsberg Group is a major international enterprise with more than 500 brands in 160 markets. The brands around the world create awesome content, but until now they didn't have a place to share it.
Also, the brand platforms were difficult to find online, and weren't optimized for mobile devices. In order to meet the customers on any device and in any context, it was necessary to change Carlsberg's digital strategy.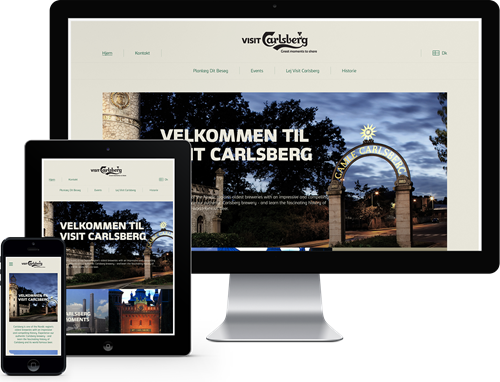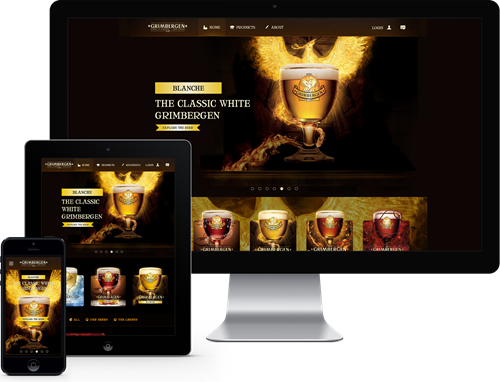 How we solved it
The Pegasus Framework acts as a central platform catering for local needs and allows maintenance of one platform only rather than 100+ sites using BaselineFlow.
Thanks to the flexibility of Umbraco we have a smarter way to tell stories around the brand by collecting videos, Instagram & Facebook posts and tweets. Sharing and collaborating on content is made easy using ContentFlow to bring content, product and branding together in one format while staying loyal to individual brand DNA.
The beautiful design for the website was created by Spring/Summer.
How it works
The Pegasus platform uses Umbraco Cloud and is governed with just the right balance between central management of shared components and content, and ensuring local flexibility to create unique and strong brand identities.
This predictable global setup and BaselineFlow capability enables Carlsberg to launch numerous brand platforms at low cost, fast time to market and with strong brand adaption.
Watch the Carlsberg Pegasus Framework come to live in the video below:
What we gained from it
The platform won a digital award at Danish Digital Awards in the category 'Managing platforms' and Best Platform at the Danish Internet Awards!

"Umbraco Cloud enables us to migrate several hundreds of local brand websites into a common framework, where all content and functionality seamlessly travels and gets re-used internally between brands and markets and externally between platforms and devices. So Umbraco Cloud has not only proven significant cost savings but also made our brand presence much stronger by increasing our organic traffic dramatically and making all content accessible at any time on any device,"