https://edfilms.net/
e→d films is a Montreal-based animation studio that makes award-winning films with a handcrafted feel. Their website and online store were not in the best shape: the backend platform and solution architecture came with a set of limitations, loading time was slow, product descriptions and display of the offerings were not expansive, navigation wasn't intuitive and the list goes on. Using Umbraco, Yaksa set out to change all that:
Skills used
Design
Digital Strategy
eCommerce
SEO
PIM Systems
Partner doing the case
Company:Yaksa
Type: Gold Partner
A solution with mind-blowing results 🤯
increased engagement of recurring visitors
What e→d films wanted us to do
Known for using a unique blend of animation techniques and innovative technologies, e→d films produces short-form cultural and educational projects in collaboration with public broadcasters, national film boards, not-for-profits and brands around the world.
In the world of motion graphic artists, animators, video game makers, and other digital art creators, there is an increasing need for acquiring pre-built assets and tools that they can just "plug & play" to speed up their projects.
Recognizing the potential of this market, Montreal-based, award-winning animation studio e→d films wanted to leverage its expertise and sell online assets that they developed across many of their successful projects - from Photoshop brushes to character rigs and handcrafted animated elements, as well as helpful tutorials, and other useful resources.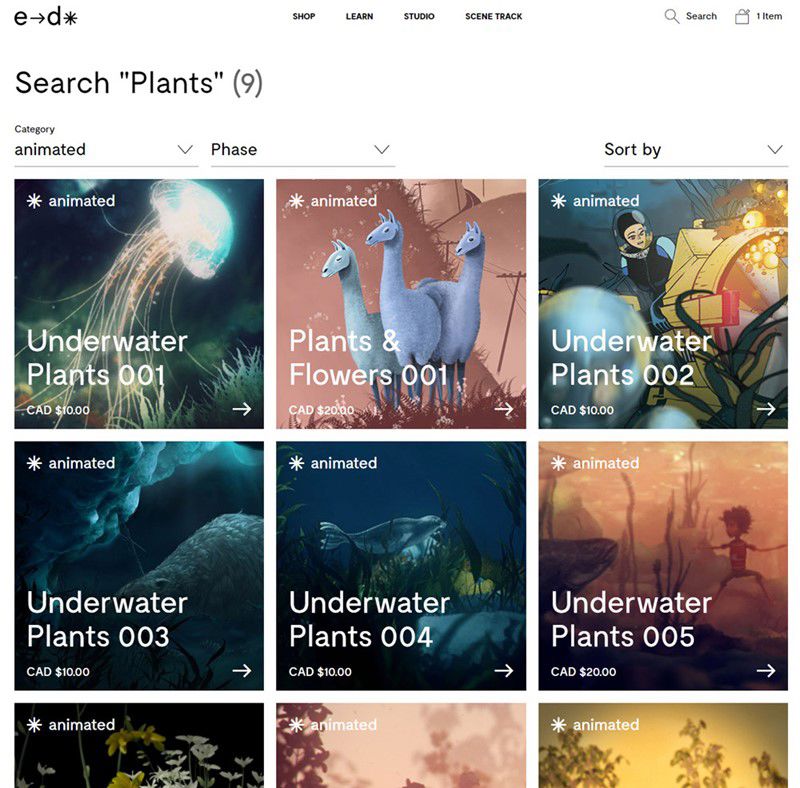 Problems to solve
While initially, those were reasonable first steps to test their market, e→d films' website and e-commerce platform were simply not up to the job. Loading time was too slow, while the backend platform and solution architecture came with its own set of limitations.
Product descriptions and display of the offerings were not expansive, search options were not customizable; navigation wasn't intuitive, and the website was overall clunky. It couldn't offer a satisfying level of customer experience, enable scaling of the platform, or generate the planned passive revenue stream.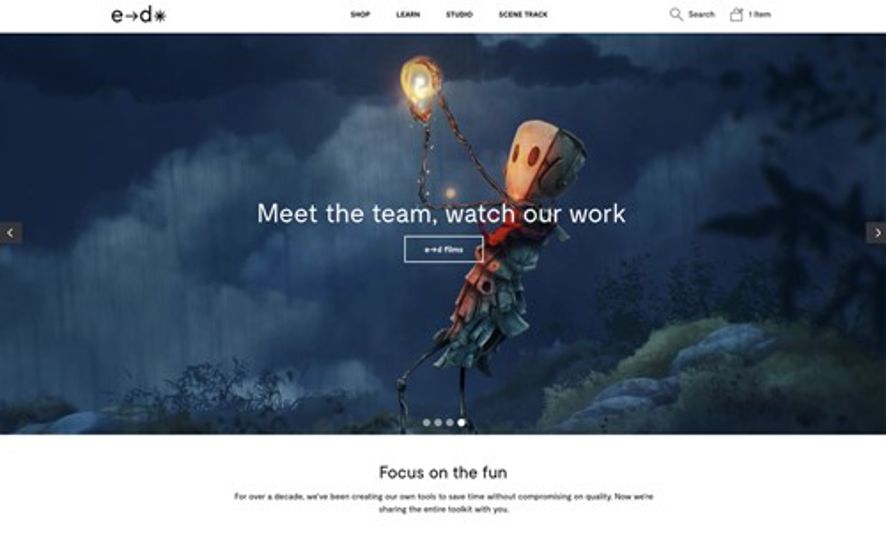 And how we solved them
Since this was a clear case for a need of an e-commerce website with a strong flexible content management system, Yaksa suggested a customized platform based on Umbraco and Ucommerce technology, which modernized the online store as well as the entire website experience.
The project started with the discovery phase, a thorough analysis of e→d films' existing solutions, their goals, and requirements, followed-up with wireframes and design of the new website.
Then there was the implementation phase: environments setup, site template and content blocks, product definition, categories, product detail page, product search, fulfillment, payment provider, checkout, etc.
Umbraco Forms was integrated and stylized to fit the design requirements thus enabling e→d films to create branded forms on their website.
Ucommerce, which is an open, already integrated with Umbraco, extendable and designed to grow e-commerce platform, was used as the e-commerce engine to enable sales.

"Yaksa is a team of very passionate people that talk with so much excitement about the solutions they are developing. We were blown away with their thoughtfulness and care, their transparent and knowledgeable approach, and a fantastic company culture that reflects in their work. I see partnership with Yaksa as a long-term relationship that will help us bring our future plans to life,"
e→d films website today
In the end, we delivered a new, robust, and customized platform that serves as a solid foundation for e→d films' passive income revenue stream.
We're happy to see that the new e→d films solution drastically improved the site's user experience. Overall benefits speak for themselves:


🎬 250% more qualified traffic;
🎬 the engagement of recurring visitors increased by 300%;
🎬 e→d films were enabled to go from a handful of assets to dozens by smooth integration with a target to scale to 200 in the next year;
🎬 ensured an intuitive navigation throughout the site ensured;
🎬 shortened website upload time;
🎬 increased search efficiency;
🎬 simplified maintenance of the platform;
🎬 more time and resources for managing the platform;
🎬 great cost savings by improving productivity of e→d films' team members with a powerful and easy-to-use Umbraco content authoring;
🎬 improved SEO results.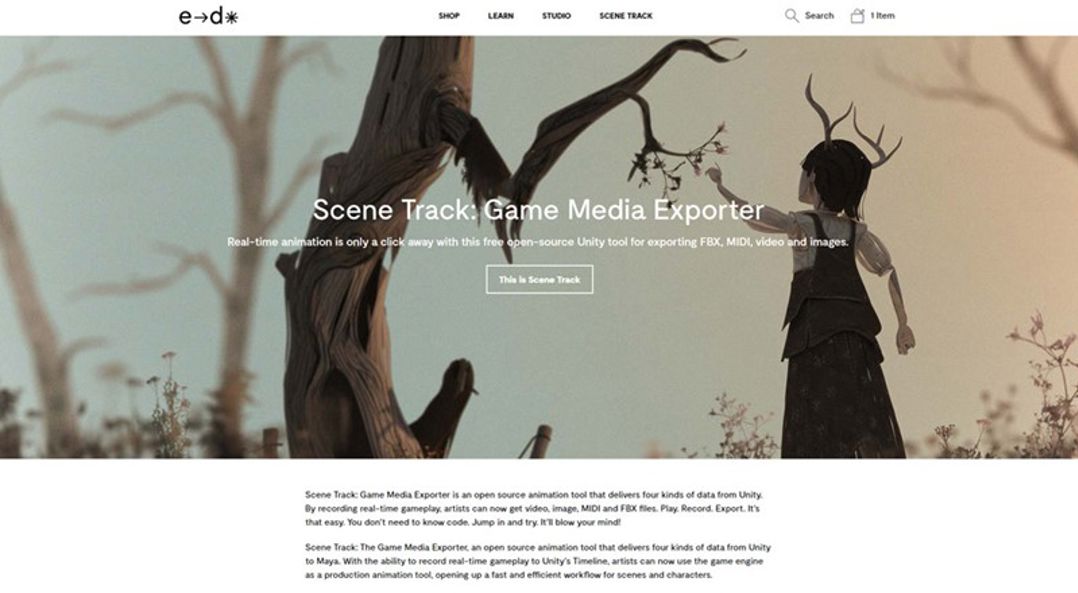 According to e→d films: "We were able to work with Yaksa because they inherently understood the value of our products from the USP (unique sales proposition)/ market distinction side as well as from the design perspective. We are selling our films as final products as well as our tools and services. They all had to be treated/ presented with equal respect and care."
e→d films also reflected that the new website is much more efficient; it is now 3 times faster to upload new products as we streamlined the process and eliminated unnecessary steps. We also created versatile content blocks that allow the client to add to their website and online store with comfort and speed.
Unlike e→d films previous platforms, this unified store and studio website (brilliantly brought together by the friendly collaboration between us and e→d films) allows e→d films to easily control content and form. The website allows for creativity and flexibility beyond expectations - they seem to be adding to it every week!
Results
250% more qualified traffic
engagement of recurring visitors increased by 300%
3x gain in team efficiency