https://www.webmind.se/
June, year 2016, Codegarden. Even though they've had their eyes on Umbraco Cloud for quite some time, it wasn't until then that Webmind, a web agency from Göteborg, Sweden, decided to give the "relationship" a try. As with any relationship, there were prior suspicions. Will this work out? Will this automatic update option break the spell? Luckily commitment only grew. Today most of the sites built by Webmind are on Umbraco Cloud. Leon Lindeberg, System developer at Webmind will tell you their story:
We've embraced Umbraco Cloud at full-speed
Just a week after Codegarden '16 we migrated our own website, Webmind.se, to Umbraco Cloud. It all worked out perfectly to a somewhat nice surprise. Since then, we've migrated a number of sites to Umbraco Cloud.
Like a well-tailored glove, Umbraco Cloud just fits
Big sites, small sites, multi-cultural sites, private sites, public sector sites, e-commerce sites, tailor made sites. They are all there, they all have automatic SSL (thanks to Umbraco Latch).
Some use baselines to push changes to multiple sites at once, some have 3 environments, some have just one. All of them are stable, supported and can be upgraded to the latest version with the push of a button. It is a one size, all season glove.
Approaching 4 years and 40 sites live on Umbraco Cloud we are now more comfortable than ever acknowledging and embracing this product.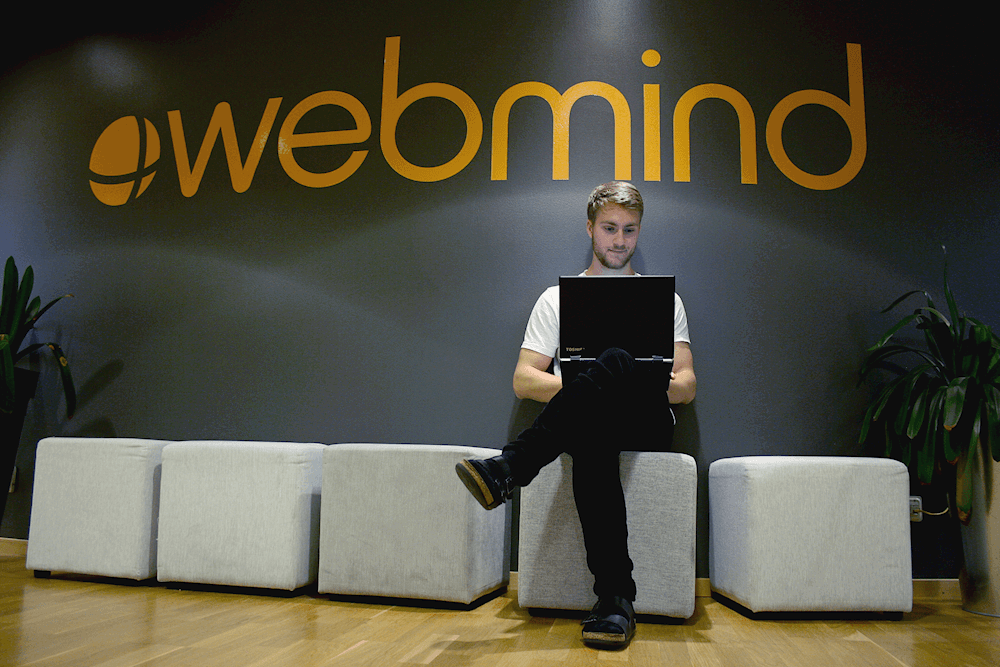 Dare to go automatic
Our main concern about Umbraco Cloud was to not having 100 percent control over the environment.
In our usual setup, we have our own servers that we remotely connect to and configure everything ourselves such as IIS configurations, setting up databases and SSL and so on.
While having all of this automated by Umbraco Cloud is convenient, we were a bit scared that we would end up in a scenario where we would have the need to configure something that we wouldn't be able to. Fortunately, this has (still) never been the case.
The tools available in the Umbraco Cloud portal, together with Kudu, give us all the control we need, and the amazing support team are always extremely quick to help us out as soon as we have any questions or problems.

"It is just a big win for everyone. Editors are contented because their workflow is simpler, customers are pleased because development is cheaper and sites are solid. I am just delighted. I think even my dog is more satisfied as I come home with a smile because I have had such a great day easily collaborating with teams in the environments, had fun and helpful chats with the support team and can sleep soundly knowing that the sites are stable."
Hello smooth workflow - goodbye "content freeze"!
With Umbraco Cloud our content editors never have to experience "content freeze", since all the code and content are being deployed separately. This allows us all to work more or less simultaneously, which saves a lot of time. 
Another great thing about Umbraco Cloud is that our frontend developers can now work with us directly in the browser from their MacBooks without having to use a VM. This saves them from downloading and switching between Windows partitions when working on a project. With Umbraco Cloud it's all right in there for them.
Stability & reliability at a click of a button
The deployment of both code and content is really stable. Keeping all your environments (local, dev, stage, live) content and code synced is always a challenge but not with Umbraco Cloud, it's as easy as a click of a button.
Another feature that has resulted in a huge increase of stability and reliability is the automatic upgrades.
This was a feature that we were a bit nervous about at first, but it works really great and the fact that we know that all our Cloud sites are running the latest and greatest Umbraco and Forms versions makes both us and our clients feel really secure 😊
Also one of our favorite things with Umbraco Cloud is Umbraco Latch, which ensures that the site meets Google SEO requirements and is secure. A fantastic add-on!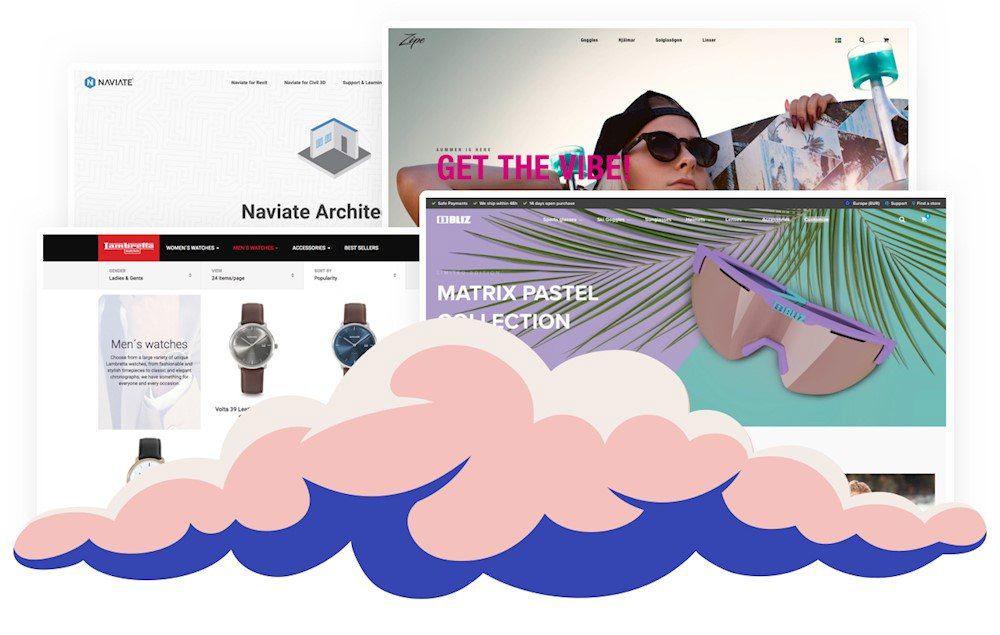 Everything merges perfectly
We always work in teams and we love the fact that we can work with some new functionality on a local machine, while some one else is working on some design improvements directly on the dev environment, while at the same time our content editors are working with content in the stage and/or live environment directly. Everything just merges perfectly.
We've had very little hassle with merging and the few times there has been a problem, it's usually pretty easy to fix it. Plus, 9/10 times it's due to a developer mistake and actually not a product fault.
Our clients love Umbraco Cloud!
We've been working with Umbraco for about 4 years and we still haven't heard any client complaints about it. Instead they always make sure to let us know how easy they think the backoffice is to work with and compliment the user experience.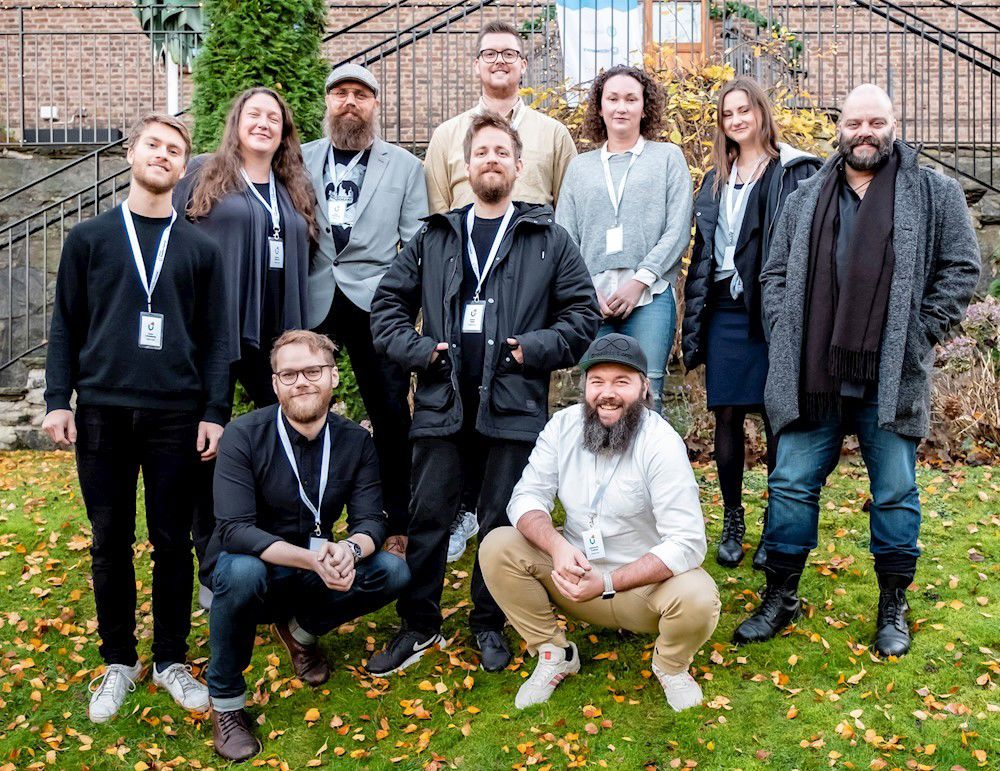 The clients we've moved to Umbraco Cloud have mentioned an increase in performance, and they love how easy it is to push content from one environment to another.
We believe that Umbraco Cloud is a great product that saves us an incredible amount of time with all the automated functionality, the easy team collaboration and because we feel like it's a stable and reliable product. It's a relationship we'll keep on investing!