https://www.volvocarretailsolutions.com/
Volvo Car Retail Solutions needed a stylish and flexible solution that mirrors the new graphic profile and rebranding they have undergone. Webmind was up for the challenge and used Umbraco to build a new site that allows Volvo Car Retail Solutions to handle all their work and communications through a unified platform. Webmind is here to tell you all about it:
Skills used
Branding
Design
Integrations
Umbraco Cloud
Mirroring the rebranding of Volvo Car Retail Solutions
The company Volvo Car Retail Solutions is part of the Volvo Group that specialises in management, development, and integrations for systems in the automobile industry. By digitising parts of the Volvo supply-chain, they help users all around the world with their effective solutions to simplify everyday needs for both the service technician and the end customers.
We helped Volvo Car Retail Solutions to build a new flexible solution with Umbraco and Igloo that would mirror the new rebranding they had undergone, build a new login platform as well as seamlessly integrate their internal Volvo systems to create more value for their clients. With their new site, Volvo Car Retail Solutions can manage all their work and communications through a unified platform.
Watch the case-video
Let Webmind tell you the story from project brief to final product: 
The way to success
We were contacted when Volvo Car Retail Solutions needed a new website that would follow their new rebranding and that could allow for the new integrations they wanted. The company needed new functionalities that their old solution could not provide, and a solution that could be integrated with all their internal Volvo systems in a seamless way.
An important aspect of the project was to facilitate and streamline the editor's work as well as their clients', and to give the client a site that they themselves can update and grow. This is one of the reasons why we chose to build the site with Umbraco 8 and with our own starter kit Igloo. By using Igloo, we were able to build the desired special functions so we could deliver a unified platform where everything would be managed easily from their part.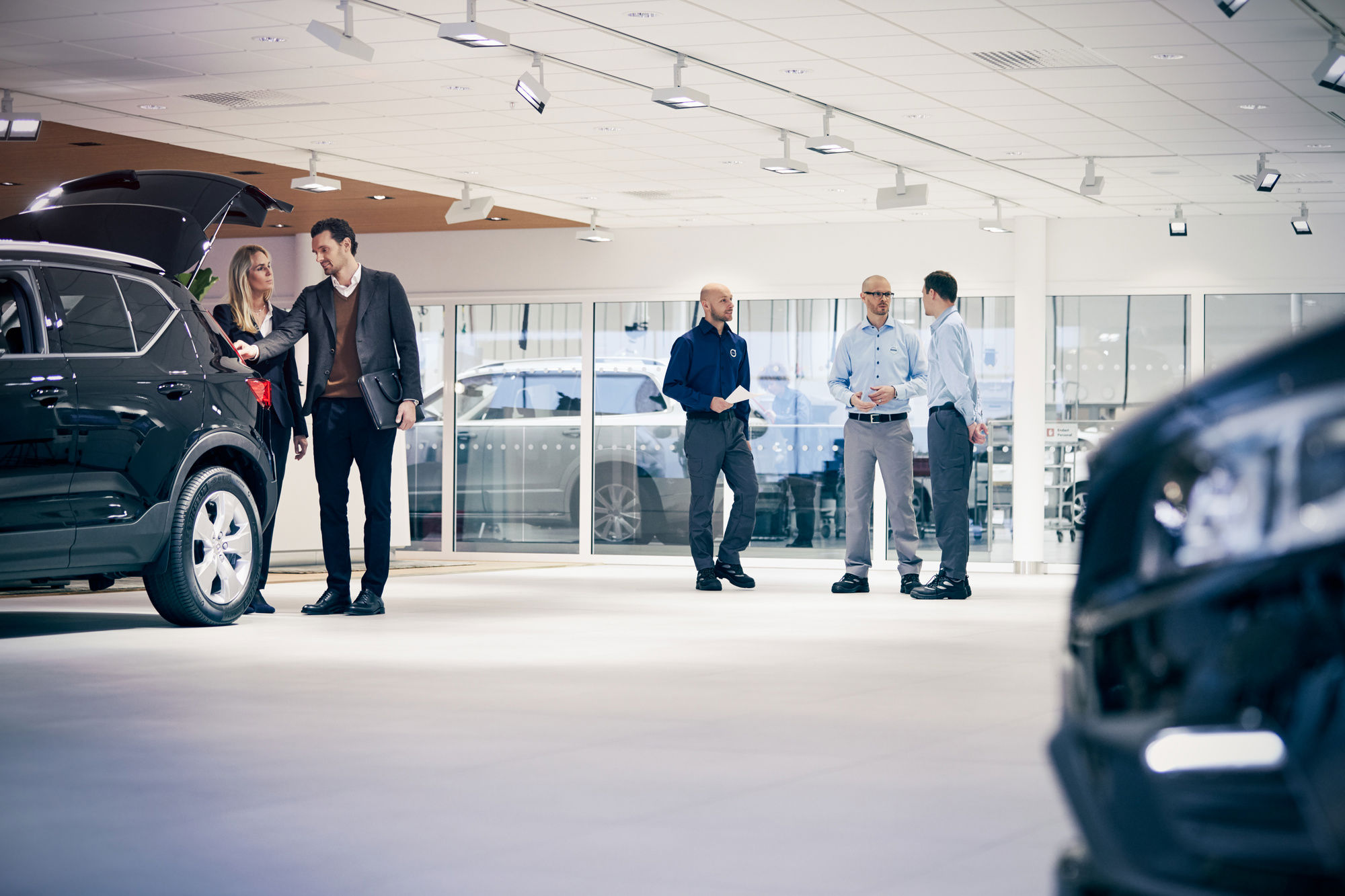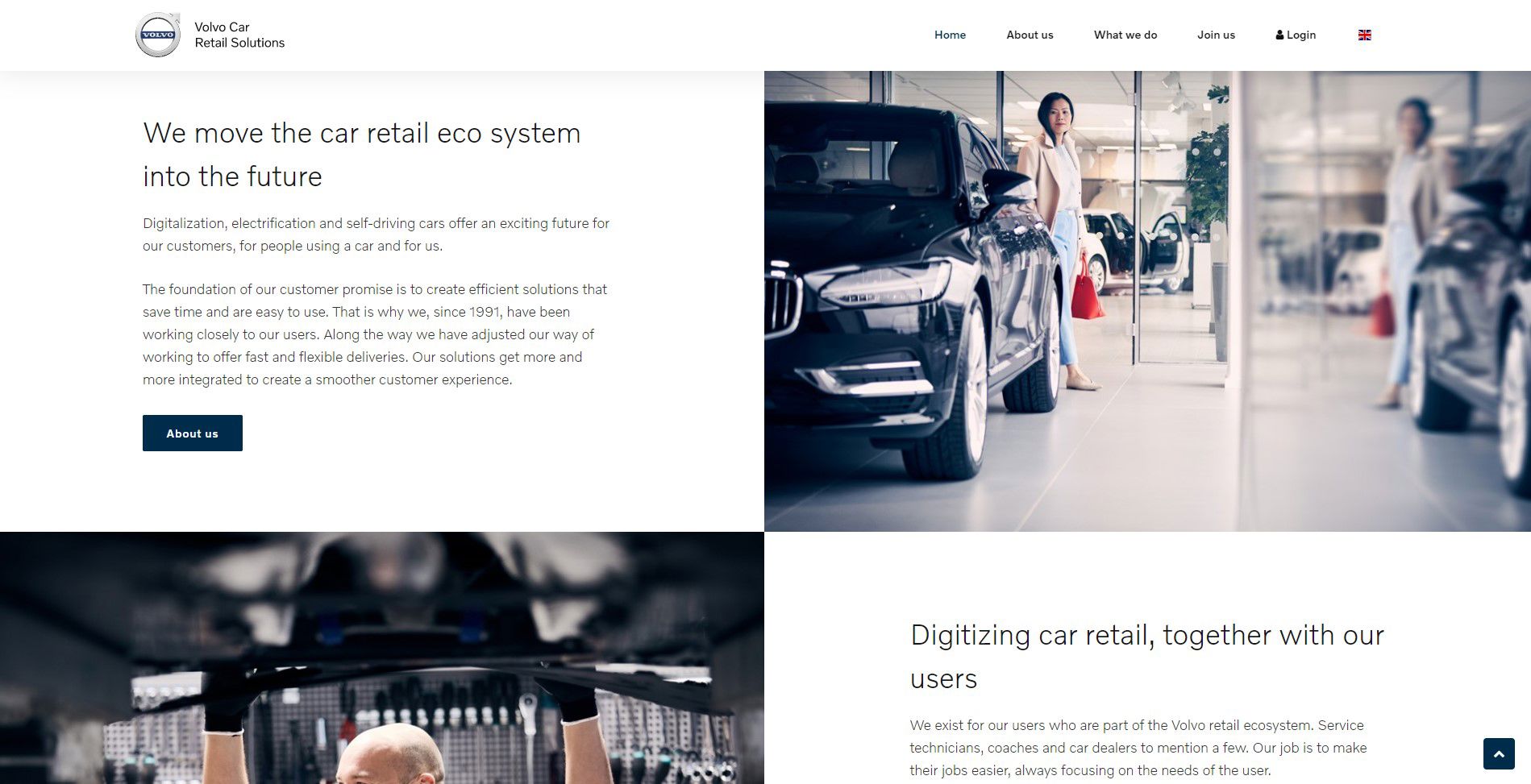 By using Umbraco 8 we were able to provide the customer with the best security and performance for their website. To make production time-efficient, we also used Umbraco Cloud as a server solution.
The new design played an important role in the project and required a high-performance solution to handle a greater amount of content, making Umbraco 8 the perfect platform. The project offered exciting challenges, but since we have previously worked together, the project progressed smoothly with very good communication between both parties.

Umbraco has been the perfect solution for us thanks to the very easy-to-use CMS in combination with the "look and feel" it produces on the site. Making advanced adjustments have been surprisingly easy! This solution has enabled us to cut costs and lead times since there is no need for intermediaries.
The results ✨
The flexibility of building customized solutions like this comes from Igloo, our own developed site builder with the standard features all websites need. This resulted in making our developers able to put a great deal of work on functionality and focus on the custom-made solutions that would be integrated with internal Volvo systems. We also built a login platform where clients easily can access products, news, and events.
Altogether, it resulted in a unique and user-friendly site, custom-made to our customer's needs with excellent performance. Volvo Car Retail Solutions now have a stylish and flexible solution that mirrors their new graphic profile and rebranding they have undergone.
Along with providing the required functions, the brand new solution now helps Volvo Car Retail Solutions move the car retail ecosystem into the future.