https://zenegy.com/
Zenegy is paving the way for a whole new generation of payroll systems. It challenges the classic wage-setup and invites businesses to move on an open, innovative platform that's easy to use. With the use of Umbraco Cloud, WebVision was able to create a beautifully designed and highly functional website with smooth content editing and API synchronization. All of which made Zenegy a very happy end-client:
Skills used
Integrations
Umbraco Cloud
Sector
Finance
Professional services
A modern website to reflect innovation and reliability
Zenegy was in need for a modern and highly reliable website. After all, it's dealing with finance management, where a functional website is not an advantage - it's an absolute necessity. Umbraco Cloud was exactly what we, WebVision, were looking for to fulfill our client's needs and demands because it offers a trustworthy, solid, yet flexible foundation.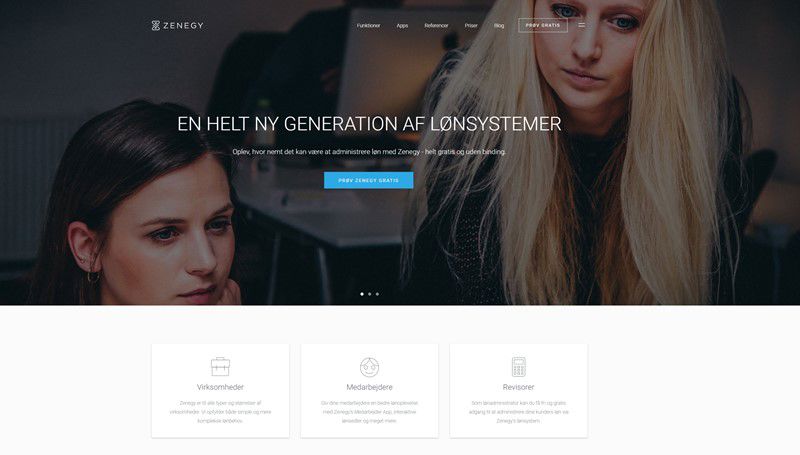 The trouble
Zenegy represents an innovative payroll system. It is a brand new approach in the field where things haven't changed for far too long. We had to create a website that mirrors quality, but also the simplicity and user-friendliness of the system and make sure to show-off the functionalities in a simple way.
At the same time the website had to show different apps that the payroll system can be extended with. We had to make it possible to synchronize these apps through API from another back-end.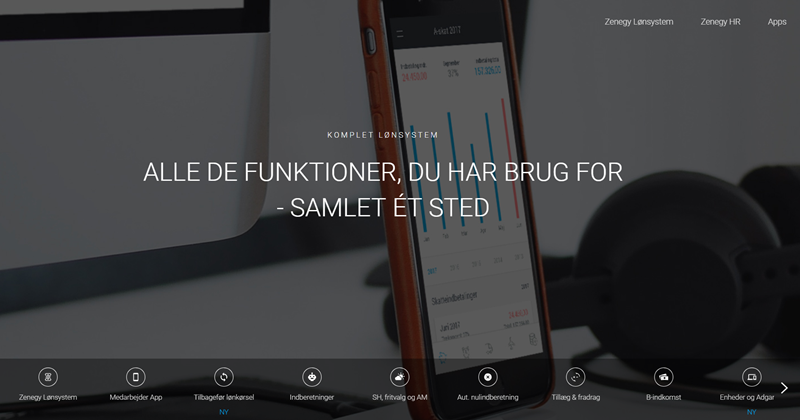 The fix
We sought to develop a site that is scalable from the developer's perspective and is easy to manage for the client content-wise. Umbraco Cloud helped us achieve both of these objectives. In terms of development, it was very easy to extend the functionality of the Umbraco back-end using document type and data type.

"We aimed to create a website that is scalable from developer's perspective, but also easy to manage content-wise for the client. Umbraco Cloud helped us achieve both of those goals,"
We created custom controllers for the dynamic functionality and also used the Umbraco Content service to create Umbraco node using code.
Umbraco Cloud has various built-in features such as Umbraco Forms, Umbraco Courier, Property Editors, Examine among many others, that made our job a ton easier.
It also enabled us to extend the functionality by using third party plugins. With all of this, Umbraco Cloud definitely was the best solution for us as well as our client.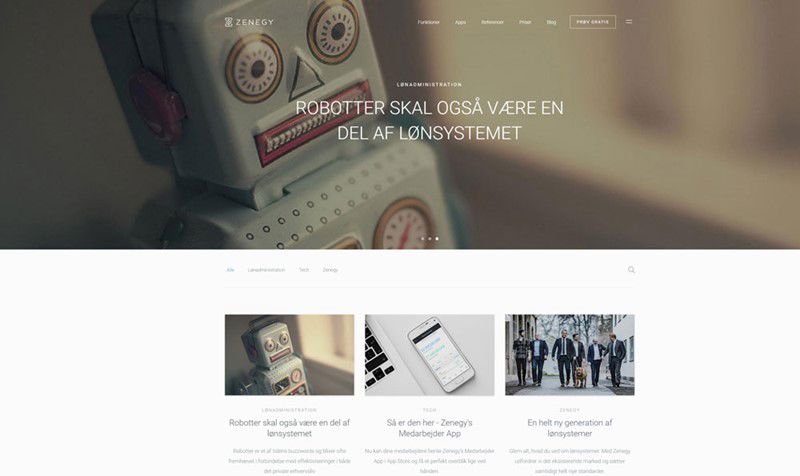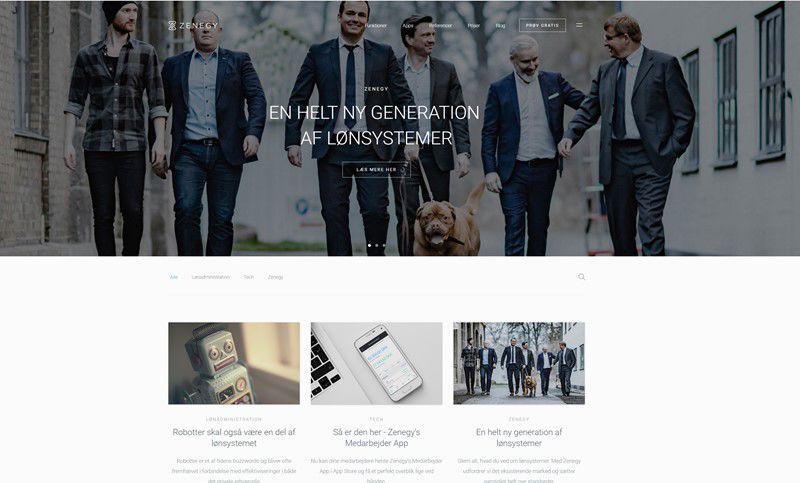 The joy
Today Zenegy has a beautiful and solid website that is securely hosted on Umbraco Cloud. We, WebVision adopted and benefited from the built-in Umbraco features/ packages to a great extent.
Additionally, since Umbraco Cloud automatically upgrades to the latest version of Umbraco, we are sure to always be up to date with features and security patches. This puts us ahead of whatever is happening.
We are ensured that the website we have designed is at all-times secure and updated. Overall, we are extremely happy with the result!

"The best thing about Umbraco Cloud is definitely the flexibility. I'm a person who loves to change things all the time and we can do it so fast on Umbraco Cloud!"
And what does Zenegy say?
User-friendly
We, Zenegy, wanted to have a terrific website and we got it with WebVision and Umbraco Cloud. It makes the structure of our entire work and team collaboration simple and hassle-free.
Using Umbraco Cloud awarded us with a capability to easily introduce a content management system to people who are not used to working with it. Training them in how to add content and update the site was done with a very brief introduction due to the well-structured back-office that was built to our specific needs.
Umbraco Cloud really made reaching a tight launch date possible and worry-free. When we first had the website design ready, even though it didn't have everything in it coded from the beginning, our content developers could already add and edit content.
The fact that they could work on it simultaneously even before the website had that final touch, made all of the processes run even faster and steadier than what we've experienced with other services. It really is a great time and worry saver!
Fearless
We launched our website with a bang. We went to all the national Danish media and consequently expected an increase in traffic. Umbraco Cloud made sure that our website could handle it without a scratch.
What we're selling is a payroll software and payroll software is a serious business. There is no space for bugs and errors and if we want to onboard customers and get them to trust in us, we need to have a state-of-the-art web application. And we have that with Umbraco Cloud.
Unique
Differently from other CMS', Umbraco is extremely customisable. We wanted to build a unique brand for Zenegy and that was possible with Umbraco Cloud as a foundation. Our website has been very successful and one of the reasons for this, I think, is that we were able to create it exactly how we imagined it.