About mindrevolution
Everybody wants more. Best of all: Added Value. Being it marketing, customer service or sales: If you want to reach customers or partners digitally, you have to offer more than text, images and video.Flexible content management system and smart data integration for the perfect customer experience mindrevolution focuses on enhancing Umbraco with interfaces and central hubs for internal and external data to enable sophisticated websites, service portals, web applications and apps with central management.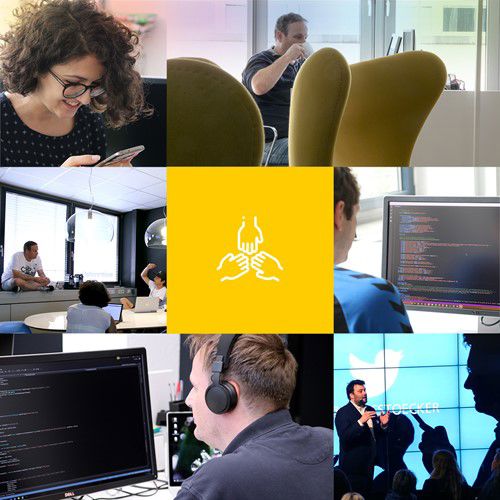 Engineering Transformation
Are you looking for a source of ideas, a problem solver, a technical expert and a facilitator for digital transformation? Someone who will work with you to advance the digitalisation of your company, your brand or your product?Smart choice! In a varying formation mindrevolution is the first choice for companies that at times even reinvent themselves with special websites, apps, bots, IoT and data integrations but who always remain successful. For this type of client we create flexible systems from content, data, CMS, website, cloud services and interfaces for today's business and ready for tomorrow's changes.No matter whether you would call our style "agile", "startup spirit" or "hands-on mentality": Let's get started!A base camp for your company's digital transformationIf you want to reach customers and partners with digital solutions, data and content must be well prepared for technical utilization, interfaces need to be programmed and systems wired up and connected. Only then can your website, your app or your IoT solution offer the necessary added value. Why work with mindrevolution? Because we really know our way around: With Umbraco, CMS and the web in general, data, APIs, services and the cloud - and because we are fully involved, communicate openly and are as determined as you are.