Umbraco UI Builder
Manage any type of data in a user-friendly and familiar User Interface
Umbraco UI Builder is a tool that automatically generates a management user interface for your custom data sources. With a consistent look and feel, persistence, and validation logic already built in, a simple configuration is all you need to provide a user interface for managing your data.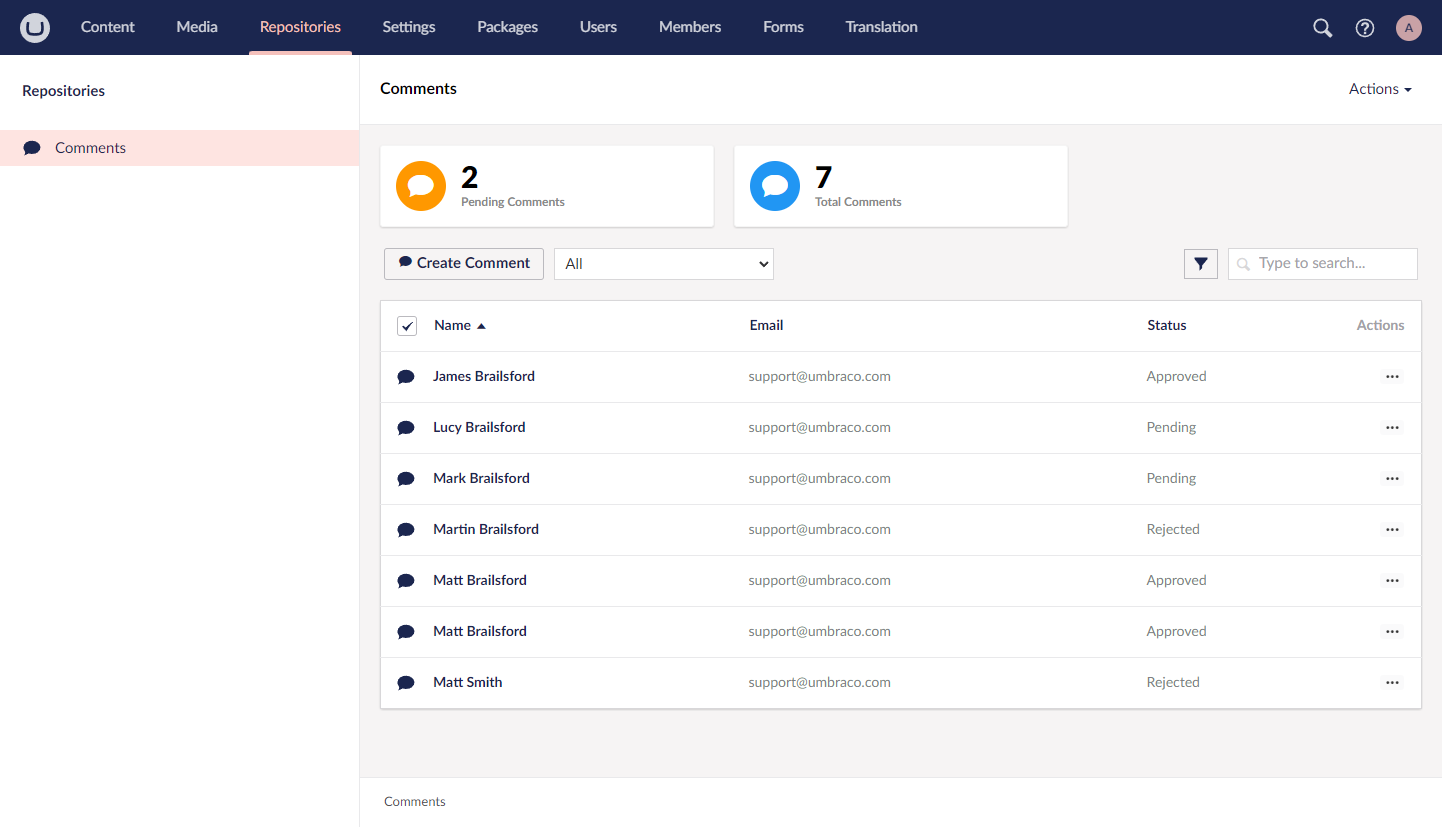 1 developer instead of 4
UI Builder takes away all the heavy lifting of creating custom management interfaces, wraps it in a developer-friendly configuration API, and then auto-generates a familiar User Interface for you and your end-users.
What used to take multiple developers days now takes just one developer a matter of minutes, freeing up a lot of valuable time for your team.
Low code and a fast learning curve 
Based on C# coding language and with helpful IDE support, you'll soon discover that just a few lines of code will give you a full editing experience.
And if you're already familiar with Umbraco, this tool will feel very smooth to work as it is based on existing Umbraco UI concepts e.g. Sections, Dashboards, and Content Apps. This means you can customize and extend functionality all while making sure it fits perfectly into the backoffice of your project, providing a familiar and streamlined editing experience for your editors/customers.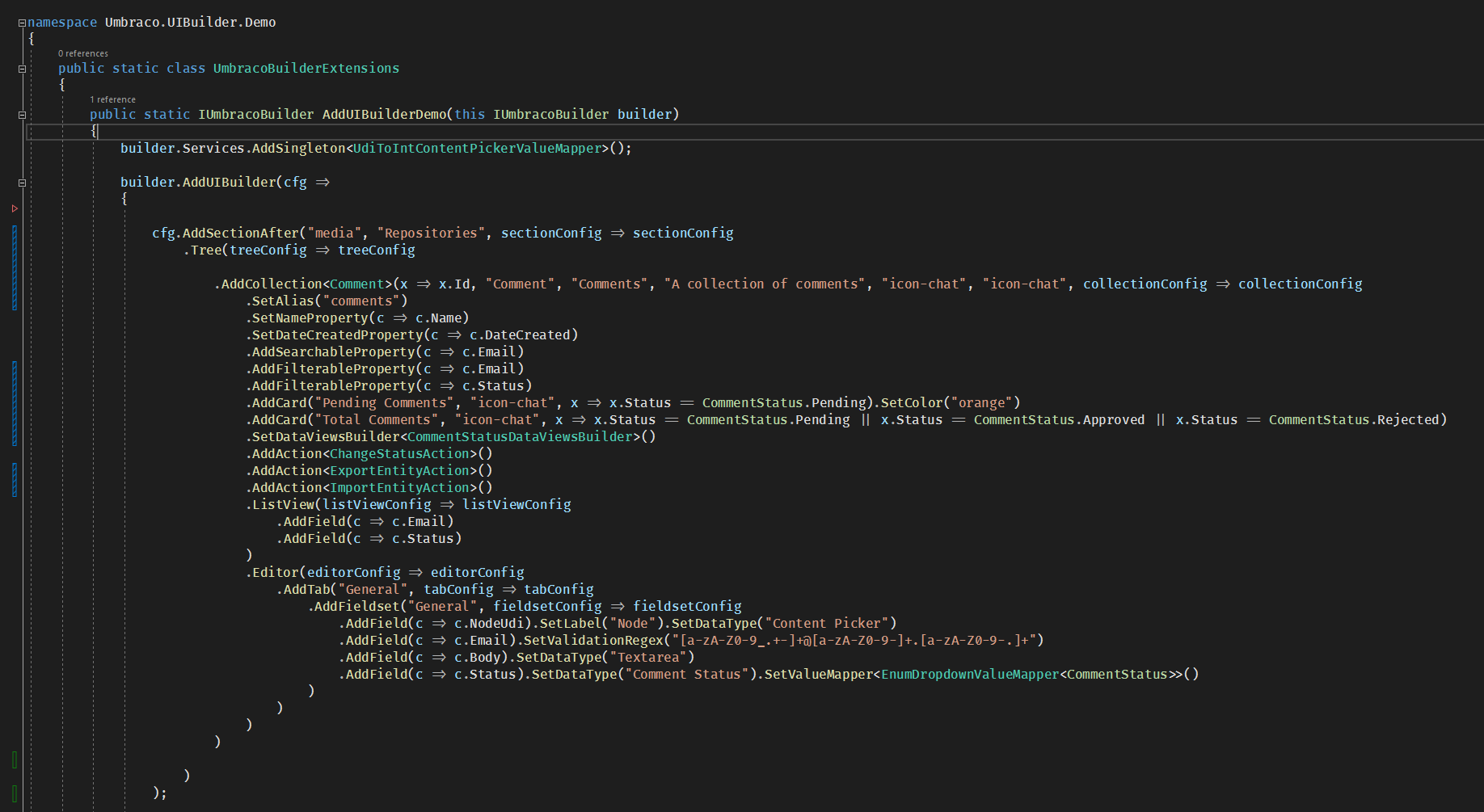 Full data control - meet data legislation
When using Umbraco UI Builder, your data can live wherever you need it to. Integrate with third-party data sources or store within the Umbraco database. This way, you're in full control of your data and can make sure you meet any required data legislation.
Get Umbraco UI Builder Today
Umbraco UI Builder comes in two flavors, depending on your needs: As a free feature for projects on Umbraco Cloud Standard or Professional plans.
Or get Umbraco UI Builder on an Agency License subscription at €3.350/year to use on all your current and future Umbraco projects. 

Ready to add Umbraco UI Builder to your setup? 

Maybe you have some questions about the product and how it will work with your setup? 

No matter what stage you're at, let's talk and figure out how you can benefit from Umbraco UI Builder.