Here you will find answers to the questions we most commonly hear from people that are wondering about if Umbraco Uno is the right product for them and their business. Dive right in:
Can I try Umbraco Uno before I buy? 
Yes, you can take  a free 14-day trial which will allow you to test the different functionalities and widgets in Umbraco Uno. 
What are the tiers available for Umbraco Uno? 
We offer  4 Uno planswith different monthly price tags - and each plan varies in usage limits; Media Storage, Pageviews per month, Bandwidth per month, support, etc. This way, you can choose the plan that suits your needs, making sure that your website and your budget run smoothly.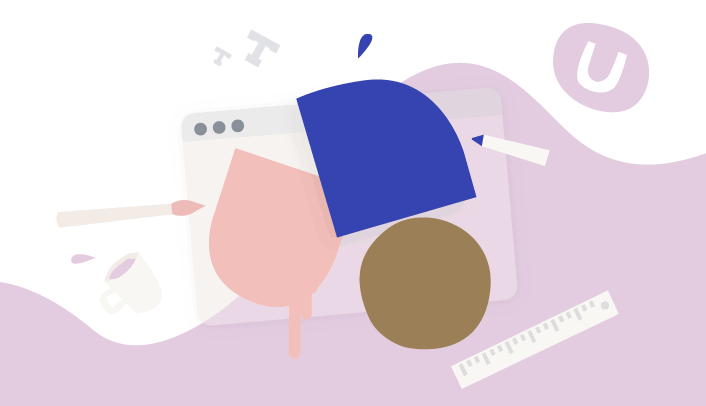 Where is Umbraco Uno available? 
Start a free 14 day trial of Uno and you'll be given the option to upgrade the project if you decide Uno is something for you. You can also purchase Uno directly on the Uno pricing page. 

Umbraco Uno is also available as a new option in Umbraco Cloud. When creating a new project in the Umbraco Cloud portal you now have the option to start a new project on Uno. 
How do I go live with an Uno project? Do I need a hostname? 
Yes, you need to have a hostname. And we've put together a very helpful detailed guide for you, so that going live with an Uno project becomes crystal clear. 
Do I need prior Umbraco knowledge in order to work with Uno?
No. Umbraco Uno is "Umbraco for everyone". This means that you don't need to be an Umbraco developer nor need to have any prior Umbraco editor experience in order to work with Uno. 
Because you use pre-built widgets to design and structure your content, you won't need to do or see any code. 
What technical skill level do I need in order to work with Uno?
Umbraco Uno is created with creative agencies in mind. Agencies that might not have web developers in-house and thus, need a service that doesn't require custom code in order to get a functional and good-looking website up and running.

Art directors, designers, marketers and multi-media designers should all feel very comfortable when working with Uno.
No need to have any prior experience with Umbraco. No need to know C#. Basic HTML understanding can be helpful but is not necessary. 
How do I update Umbraco Uno? 
Well, you don't have to. Because it gets automatically done for you. Umbraco Uno is a SaaS (Software as a Service) product, which means that you don't have to ever perform manual updates. We do that for you in the background, making sure your site always has the latest security and bug fixes as well as everything you use is always working as it should.
How safe is my data on Umbraco Uno? 
Umbraco Uno is a Cloud service which means that you can be assured that your content, images, files etc. are all stored on the best and most innovative Cloud platform on the market - Microsoft Azure. This way you know your data is handled with the utmost care and that your website is up and running for your visitors.
Can I customize things like colors, fonts, etc. on Umbraco Uno?
Umbraco Uno allows you to customize colors, logos, breakpoints, fonts, grid, and much more, without the need for writing code. 
You can find documentation on how to edit colors, fonts, logo in the theme here.
You can find documentation on how to work with the widgets in Uno to manage your content here. 
Can I get a visual tour of Uno?
You can indeed. We recommend you sign-up for one of our free Uno webinars where our Uno specialist will guide you through the basic features so you know what's possible and how. And because it's live, don't hold back if you've got any questions along the way. 
Sign-up for an upcoming Uno webinar (free)

How many team members can have access to an Umbraco Uno website?
No matter what plan you choose for your website, you are able to add as many of your team members as needed - at no additional cost.
Is Umbraco Uno a separate product? 
Yes, it is a separate product that targets a wider range of users than the standard Umbraco Cloud product. It is essentially an enhancement and evolution of Umbraco Cloud that empowers non-technical users to be able to represent their true selves online and create a digital business.
How is Umbraco Uno different from Umbraco Cloud?
Umbraco Uno is an integrated part of Umbraco Cloud which gives anyone the ability to create Umbraco projects. Specifically,
👉 it comes with pre-populated content in the form of a sample website
👉 it demos content widgets 
👉 it is exclusive to Umbraco Cloud 
👉 it defaults to a CMS SaaS approach where custom code and backoffice settings are disabled (the possibility to add custom code is an upcoming feature)
What does it mean that custom code and settings are not there? 
Umbraco Uno is a SaaS offering - or a sandbox if you will. So, working with Umbraco Uno is all about the content and not about code or custom doctypes etc. 
However, for some users, Umbraco Uno could operate as a starting point that could require more flexibility and developer access at a later point. For those users, it will be possible to open up for custom code by enabling the Custom Code functionality (see more in the question below). 

Can I get access to the code in Uno?
If you get to a point in your project where you want to extend things further, then you can enable the Custom Code feature.
When enabling Custom Code you get access to Git repositories as well as the Settings and Package sections in the backoffice, empowering you to bring more flexibility and customization options to your Uno project. 
When you "cut the cord" to the original Uno setup, you're in charge. This means you no longer get Uno and Umbraco minor upgrades automatically. However, by being hosted on Cloud, we've made this as straightforward as possible for you and you still get to enjoy automatic patch upgrades, ensuring that your Uno site always has the latest bug and security fixes.
Custom Code can be enabled for development and staging environments in Uno, you find the documentation here.
The Custom Code functionality can be enabled for the Development/Staging environments on the Standard, Professional and Enterprise plans.
Does Uno come with support for multiple languages? 
That's the plan. As an upcoming feature, Uno will have support for editing multiple languages in the backoffice. This will make it easy to work with content variations over several languages for your website.
Follow the Product Roadmap for the latest update on this feature. 
What is the difference between the starter-kit and Umbraco Uno? 
The starter-kit is a package for Umbraco that usually provides a way to demo the different features that Umbraco offers or learn how Umbraco works, with the majority of users being developers.
Umbraco Uno is different as it's a way to build professional production-ready solutions without writing any code. 
Do I need a VAT (company registration number) to purchase Umbraco Uno? 
Yes, this is currently a requirement for all our products as Uno is a B2B service.
I've already taken an Umbraco Cloud trial, can I also try Umbraco Uno?
Yes, you can.
Umbraco Uno is a separate product just like e.g. Umbraco Heartcore, and it is possible to have a trial for each product. So go ahead and give Uno a spin
Any technical questions that bug your mind?
Take a look at the Uno Documentation right here. Here we've gathered all the step-by-step guide for all the features in Uno to get you up and running with Umbraco Uno in no time. 
Do you have other questions that were not answered above?